How do you carry a spare 19.5 wheel and tire?  On a hitch!  Can you make a cabinet into a pull-out pantry?  Yes you can!  Why can't a truck camper have a built-in dog deck?  Now they do!  How about mounting a water filter…

Welcome to the seventh 10X10 Mod Tournament.  Please review the following ten medium mods and vote for your favorite.
We will announce the winner next week.  Click here for more information about the 10X10 Mod Tournament, including how to enter.
Click here to vote for your favorite 3 mods from this month's contest.
1. Laurel and Howard Wilson, Harrisburg, Missouri
Back Up Camera Installed in Lend-A-Hand Rail
2018 Ford F-350
2016 Four Wheel Camper Grandby
I added a backup camera to my Four Wheel Camper. The factory backup camera on the Ford is removed when the tailgate is taken off. With a backup camera mounted on the camper, I maintain the safety features having a back up camera on the rig.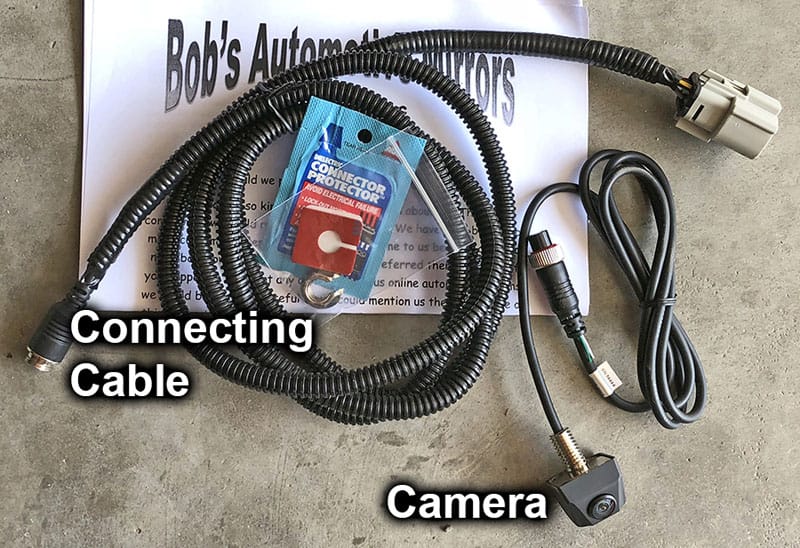 I purchased a backup camera on eBay, and then attached the camera to the bottom mount of a Lend-A-Hand RV hand rail.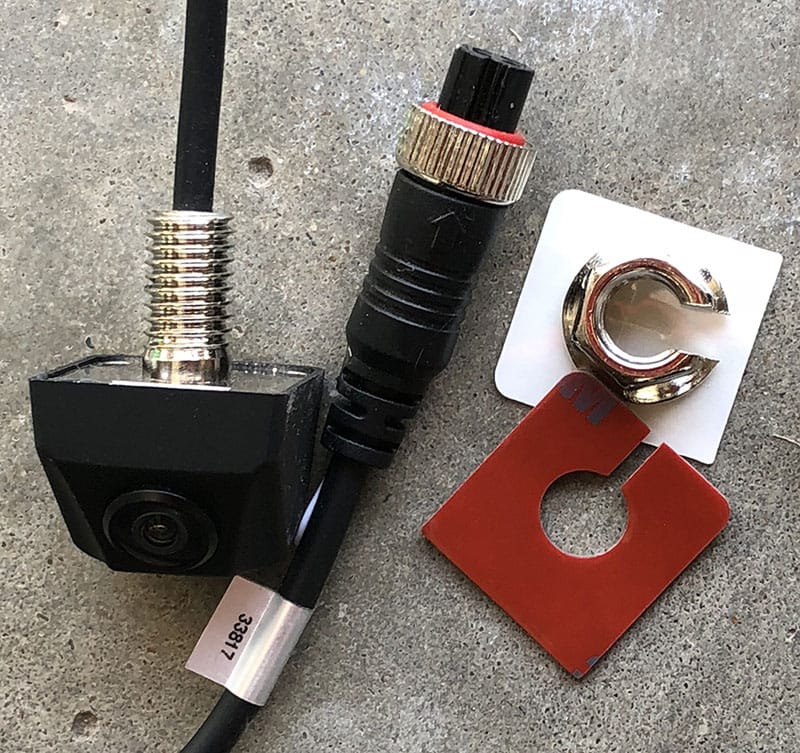 Then I drilled a hole in the bottom of the Lend-A-Hand's bottom mount. I cut a slit to allow the camera cable to extend out of the bottom without getting pinched against the camper wall.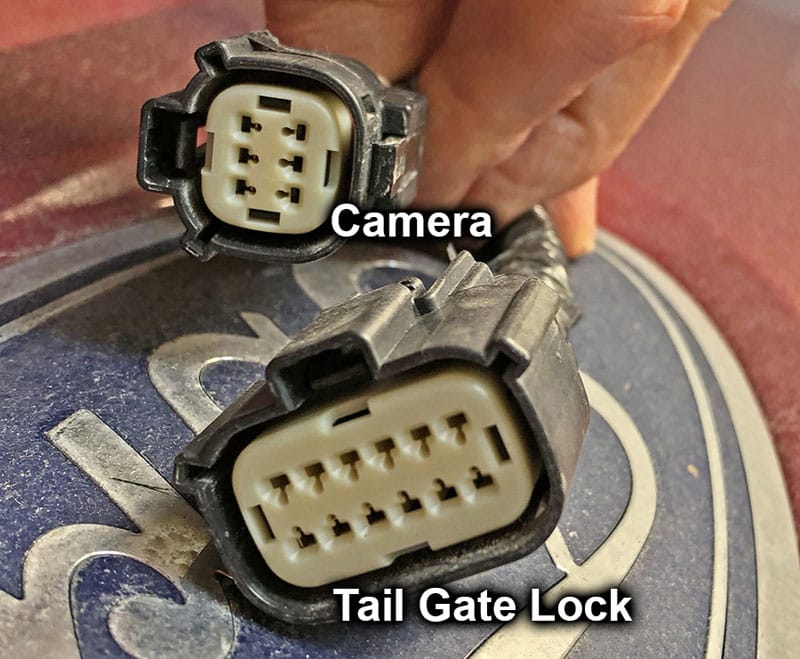 Once that was done, I connected the camera cable on the camper to the truck's cable plug. This way the camera works with the Ford dash display.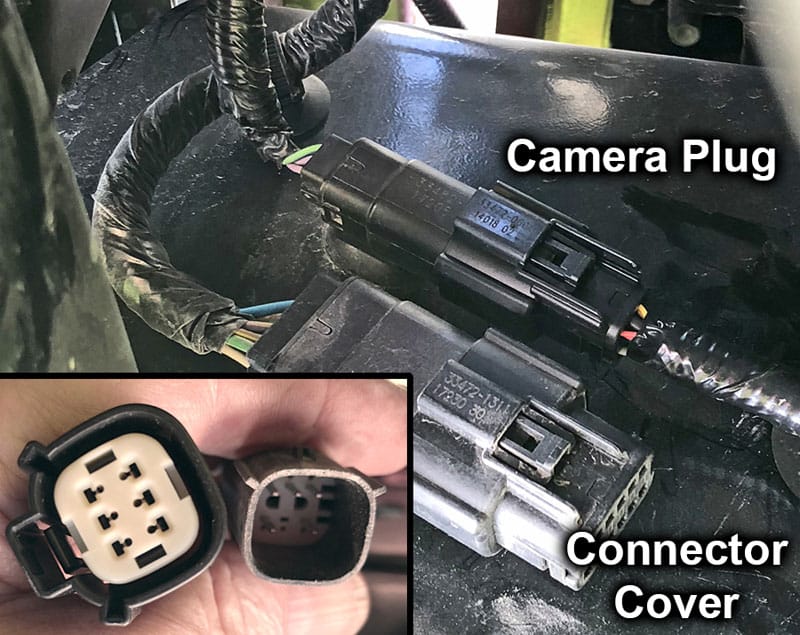 The 2018 Ford F350 has two connectors at the tailgate. The square one is for the camera. The rectangular one is for the tailgate's latch. I connected the camera cable to the truck and put the dust cover on the tailgate's latch cable.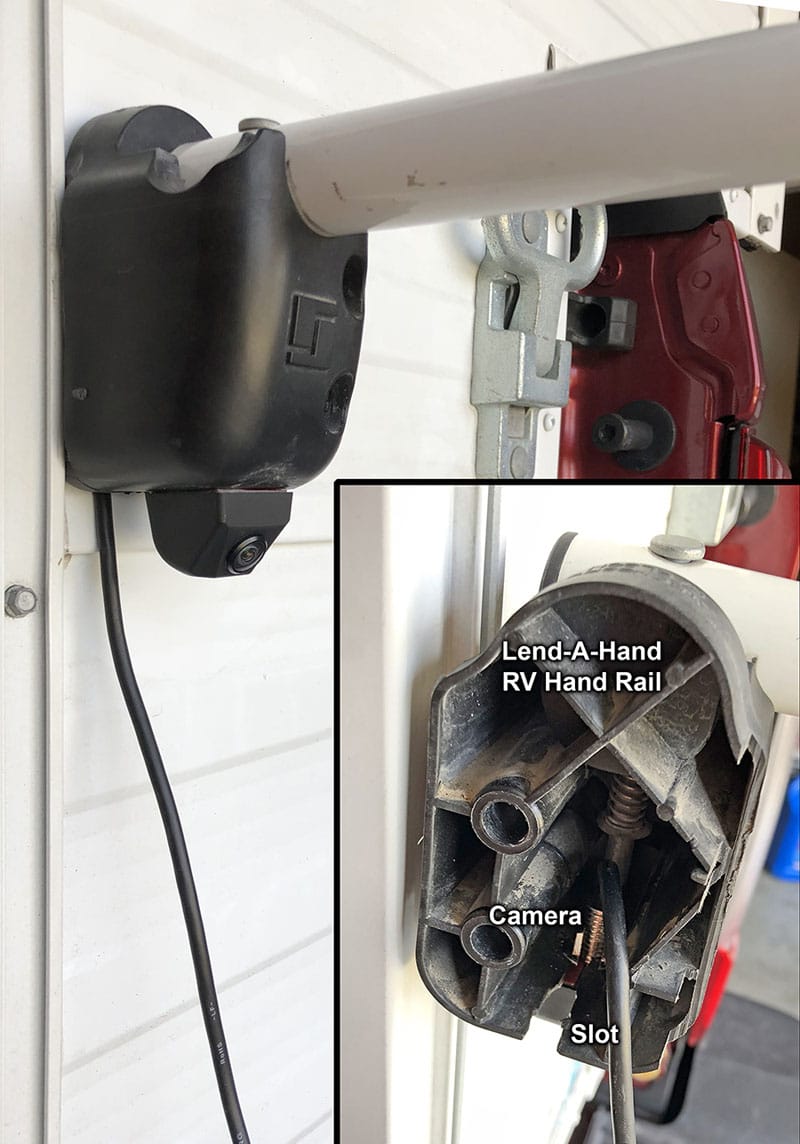 The picture below is the connection between the truck and the camera.  It shows the silicon grease to make the connection water tight.  It was included in the order for the camera, which was a nice added touch.  It provides power and also the video signal to the front screen.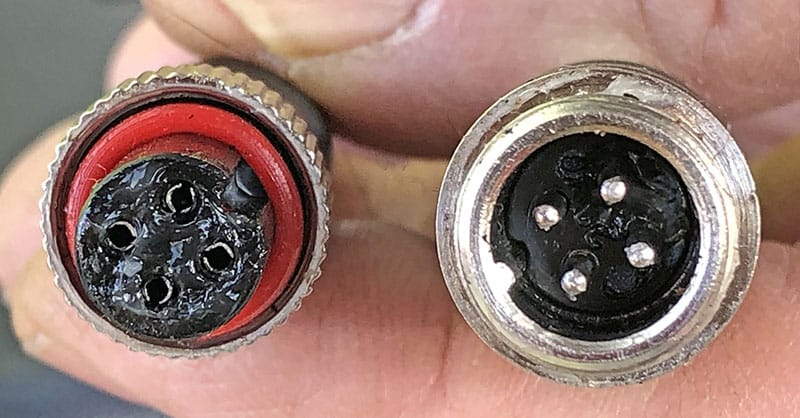 The installed backup camera and mount solution works very well. The camera does not have the Ford lines that curve when you turn the steering wheel, but you can clearly see what's behind you. The camera is mounted off center so you need to compensate for that when you are backing up.