Get ready for mini mods with major impact including basement thermometers, iPad pockets, boot trays, window treatments, bed makers, jack adapters, and something called a fiddle rail.  Don't miss 3M Command Hooks gone wild!

Welcome to the sixth 10X10 Mod Tournament.  Please review the following ten mini-mods and vote for your favorite.
We will announce the winner next week.  Click here for more information about the 10X10 Mod Tournament, including how to enter.
Click here to vote for your favorite 3 mods from this month's contest.
1. Bill Harr, Stockton, California
Quick On and Off Jack Solution
2005 Toyota Tundra
2013 Four Wheel Camper Hawk
I have a Four Wheel Camper pop-up on a half-ton truck. I do not drive around with the camper jacks on and wanted a faster way to put the jacks on and off.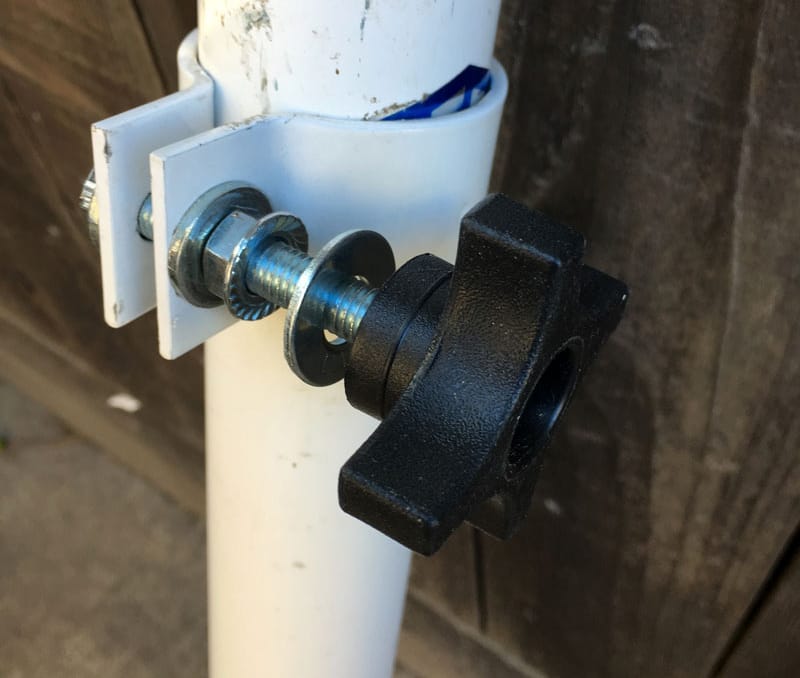 I purchased a Davies Thermoplastic Four Arm knob (pack of 10) on Amazon for $14.90.  I also bought eight 2.5-inch, 3/8-bolts and eight flange nuts from Ace Hardware $4.98.
I replaced the stock camper jack bolts with the longer 2.5-inch bolts.  I used the flange nut upside down so the flange went against the jack bracket on the camper (see pictures).  I tightened the flange nuts so that they stay in position when the camper is not on the truck.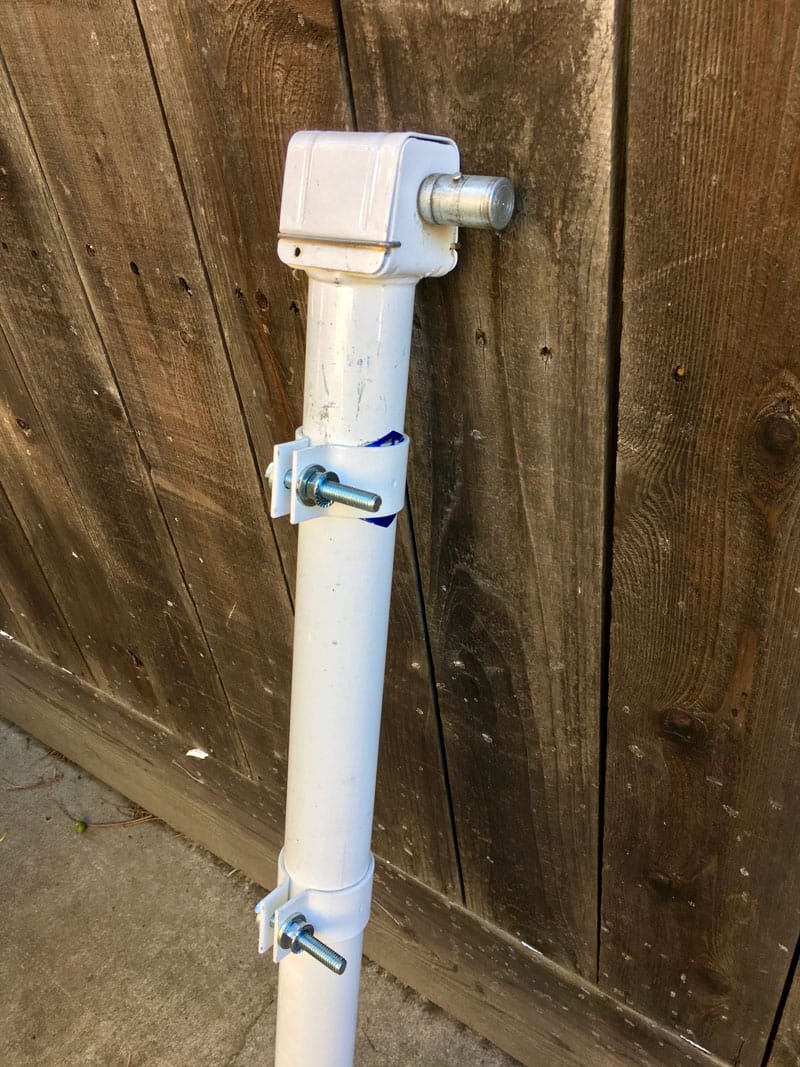 My Four Wheel Camper is light weight and cannot be entered unless the floor is supported in a truck bed.  When I demount the camper, I only lift the camper enough to drive the truck away and then lower the camper onto a dolly.  I only use two bolts on each corner.  If your camper is heavier, you could do three on each corner and use Grade 8 bolts.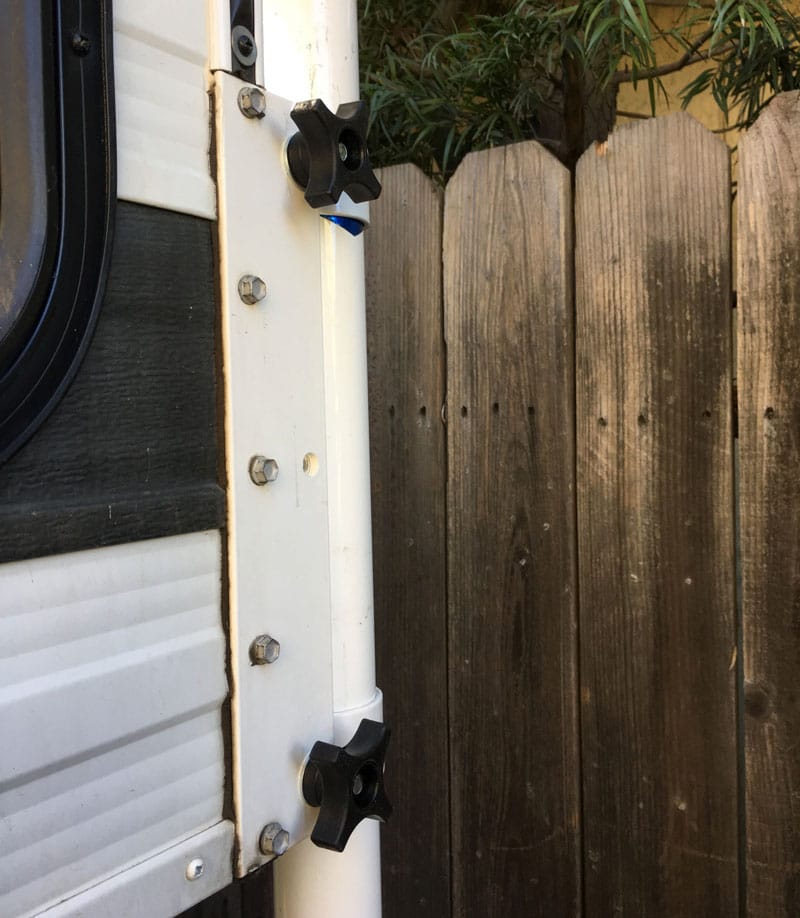 This modification has been a great improvement.  It saves me at least 20-minutes when putting the jacks on.  The total cost was less than $20, and the modification took less than an hour to do.
In my opinion, the skill level of this modification is easy.  Anyone who can turn a wrench can do it.
2. Dominick Trentacosti, Fort Wayne, Indiana
Monitor Basement Temperature With Digital Thermometer
2016 Ram 3500
Arctic Fox 811

I wanted to know what temperature the basement tank area was when we're camping.  To accomplish this task, I installed a Qooltek Digital LCD Thermometer with a three foot cord.  I routed the thermometer to the furthest place from the heat source for the basement tank area.  If that location is warm, the entire basement should be warm.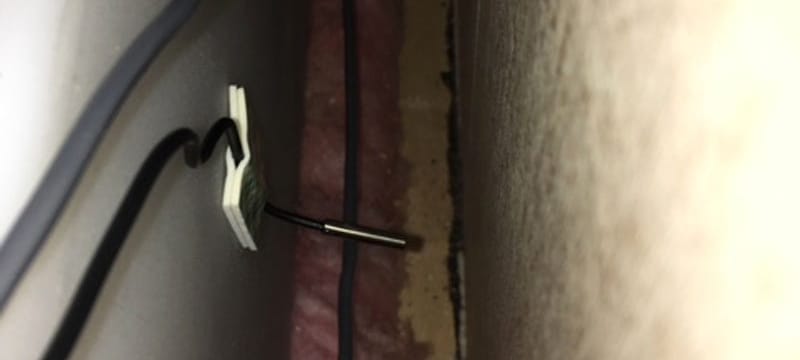 The Qooltek Digital LCD Thermometer works beautifully.  It gives me a very accurate temperature reading, and peace of mind that the tanks are not going to freeze.