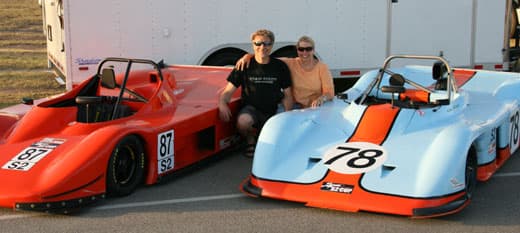 At first we started flagging to be able to watch and learn how to drive our race cars better, but it's great fun too.  We've been to all kinds of tracks all over the West, flagging world stage professional races like the Long Beach Grand Prix, Moto GP motorcycle races, and local SCCA car races.  We call it, "the second best seat in the house" because we would rather be in the driver's seat!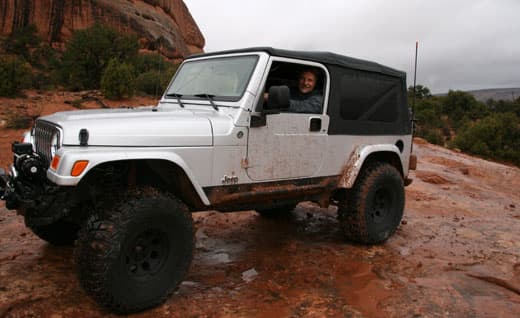 As Kathy and I are into all things motorsports, so it may not be surprising to learn that we have also combined our love of the outdoors with Jeeps.  We often take the truck camper and flat tow our modified 2005 Jeep Unlimited to isolated locations.  We drive the most difficult of Jeep trails we can find to get to places that are both spectacular and remote.
With our Jeep, we can start hiking a trailhead dozens of miles from asphalt roads, deeper into the wilderness than we've ever been before.  Vistas, flora and fauna, and incredible geologic landscapes that few people ever get to see, present themselves in our off-road adventures.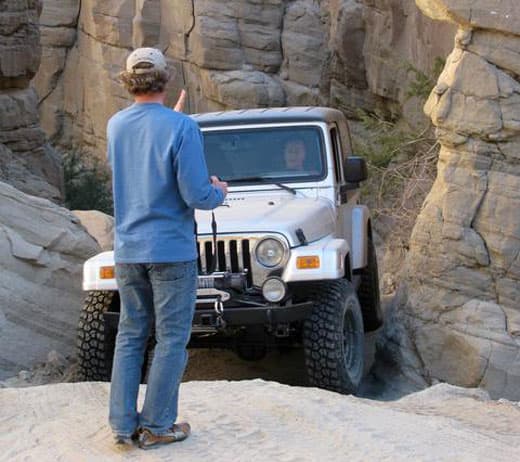 We have found the truck camper/Jeep combination hard to beat.  After a jostling adrenalin filled trail day climbing huge rocks, dry waterfalls, and steep mountains in the Jeep, we come back to our camper for a hot shower, Kathy's delicious dinner, and, more often than not, a beautiful sunset.  Explorations like this can be combined with the other fun folks in our Jeep club, or savored just by ourselves.  Either way it's a great day!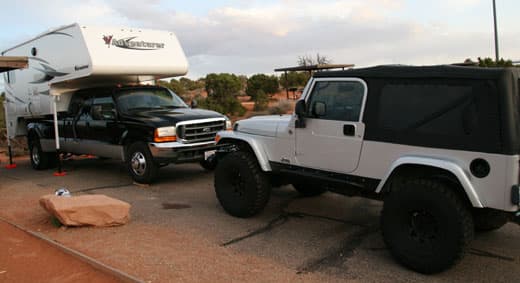 None of this lifestyle could be accomplished with aplomb unless we owned a versatile workhorse for our base camp.  For decades now, that has been a truck camper.  While demeaned as being too small by the majority of the RV community, Kathy and I continue to look at our truck camper as our little Marriott Hotel.  We don't want a larger RV.  When we go camping, we want to be outside, and enjoying the activities that we love.  We agree, "camp" is right in the name of "truck camper" and we wouldn't have it any other way.
Truck: 2000 Ford F-350, crew cab, dual rear wheel, long bed, 4×2, gas
Camper: 2012 Adventurer 910FBS
Jacks: Happijac
Tie-downs/Turnbuckles: Torklift frame mounts and Derringers with Happijac
Suspension: F450 rear springs and Hellwig helper springs, Hellwig front and rear sway bars, Bilstein shocks
Gear: Torklift Superhitch with 36" extension, 4.30 axle gears