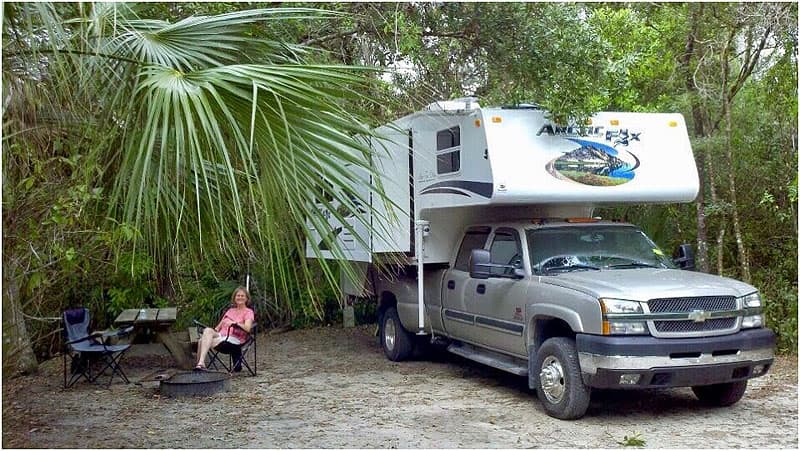 Above: Collier Seminole State Park, Florida
In the Everglades, we were able to dry camp in tent sites at Collier Seminole State Park, Long Pine Key, and Flamingo.  In the Keys we stayed at Big Pine Key Fishing Lodge.
In 2014, both my parents passed on during the winter which prevented any travel.  In 2015 and 2016, we headed to the Southwest, visiting National Parks in Texas, New Mexico, Arizona, and California.  Again, we did this without reservations or camping at campgrounds, except at the National Parks.
As far as snowbirding in a truck camper, it's the best!  If our truck can fit, we call it home.  At Collier Seminal State Park, the only place left to camp was in an out of the way tent site, bordering the swamps, crawling with alligators.  It was an incredible site!
When wanting to drive to the top of Mount Lemmon in Arizona, we pulled off to the side of the road at the base of the mountain, and woke viewing the most beautiful landscape, right outside our dinning room window.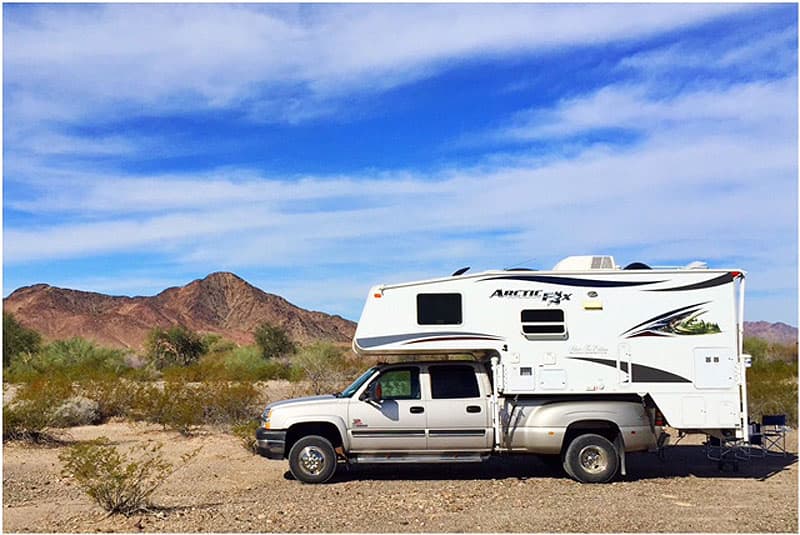 We also stay at BLM land whenever possible. Quartzsite is very crowded during the busy season in January and early February but, by the middle of February, there is plenty of room.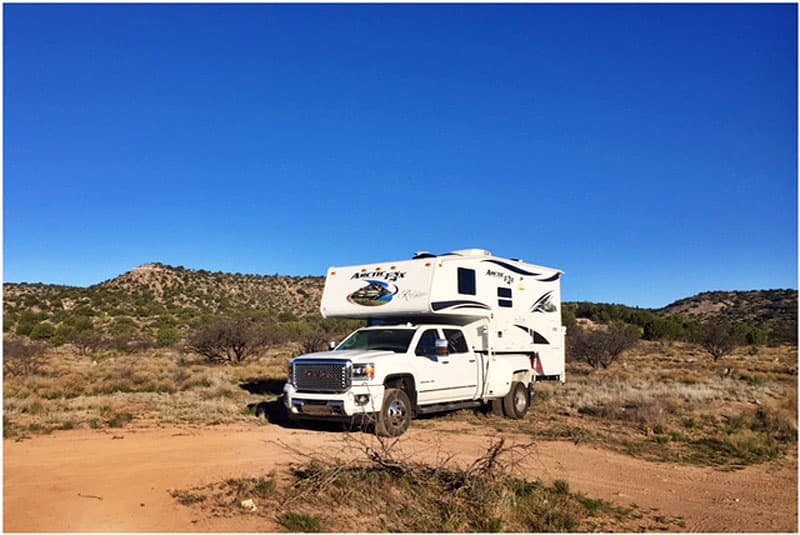 This coming February, we plan to travel to Texas with an ambitious plan to visit all the National Parks, Monuments, and Recreational Areas.  We'll have to let you know how that turns out.
Bryan Appleby
2008 Ford F550
2009 Lance 1191

To be honest, escaping the winter snows and cold is the main reason I snowbird in the southern portions of the USA.  When I first started in 2009 I headed to the gulf coast and Florida.  It was a beautiful area to explore but the thing I discovered was that I kept running into people and populated areas.  After growing up in the west, I kept remembering the wide open spaces and lack of populated areas.  That is where I headed and have not stopped visiting these areas of the desert southwest.
I spend my time exploring these areas hiking, photography, night sky watching, canyoneering, watching wildlife, and backcountry motorcycling.  I also meet up with friends and other desert enthusiasts!
To be honest, I wish I would have discovered earlier how convenient it is to have many of the comforts of home life along with you in a truck camper.  As a lifelong tent camper and backpacker it was quite a transition for me to go to a RV.
For me the versatility of a truck camper is what attracts me to this type of RV life.  Being able to get that much farther off the beaten path, and away from the normal locations of RV camping is the benefit of truck camping ownership.  From these locations I am able to "base camp" to further explore a region for an extended period of time.