2004 Ford F-350
2012 Northstar 9.5 Igloo U
We stay at the SKP (Escapee) Park in Benson, Arizona.  Reservations are not necessary, but the park can be full at times.  We seldom make reservations.  If we do, we only make them a few days ahead.
We like the SKP in Benson because it gives us good access to Tucson, and the park is in the country.  Other SKP parks in Arizona are Casa Grande and North Ranch, which gives us good access to Phoenix.  Typically we do not make reservations ahead at for these parks either, but we do call ahead to check if they are full.  Normally they have room.  SKP parks are typically very friendly and a good value.
If you are looking for a swank resort type park with a pool, this is not it.  But, the Escapee parks are friendly and helpful.
We do not like to snowbird in any one place, but prefer to roam.  We start out heading south from Wisconsin in early January to Texas.  We stop at the SKP park near Branson, Missouri to de-winterize.  Then, we go on to east Texas.  From Texas, we go west to New Mexico, Arizona, and California.
Next winter we will go east to Louisiana, Alabama, Florida, and then possibly up the Atlantic coast.  Since we do not know exactly when we will be where, we very seldom make reservations.  We use a combination of SKP parks, Airstream parks, and Passport America parks.  When traveling from point A to point B, we normally use a Walmart, Cracker Barrel, or movie theater parking lot.
Frank Niehus
2007 Ford F-350
2007 Arctic Fox 1150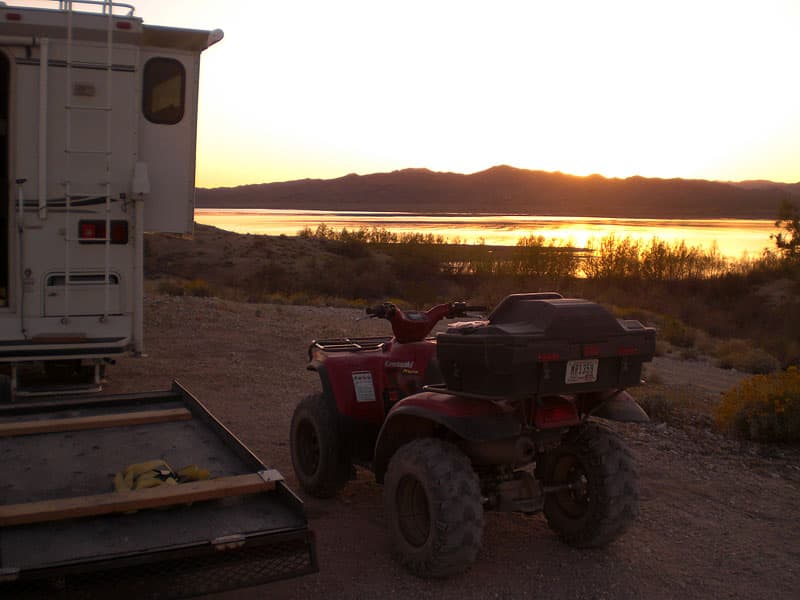 We stay anywhere in southern Arizona.  There is BLM land everywhere there.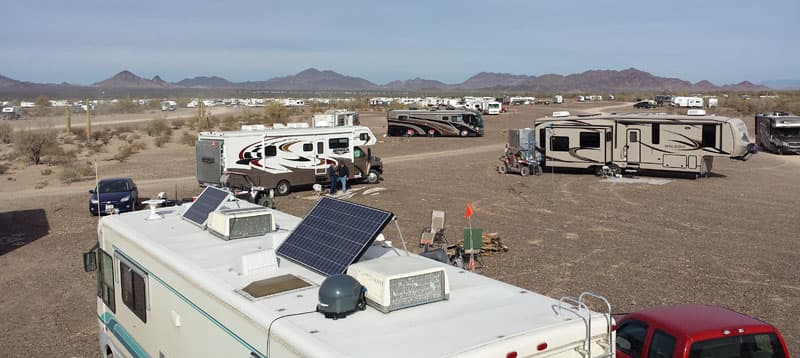 Quartzsite is popular, and some places do no charge to camp.  Some charge for longer stays; 14 days to 180 days.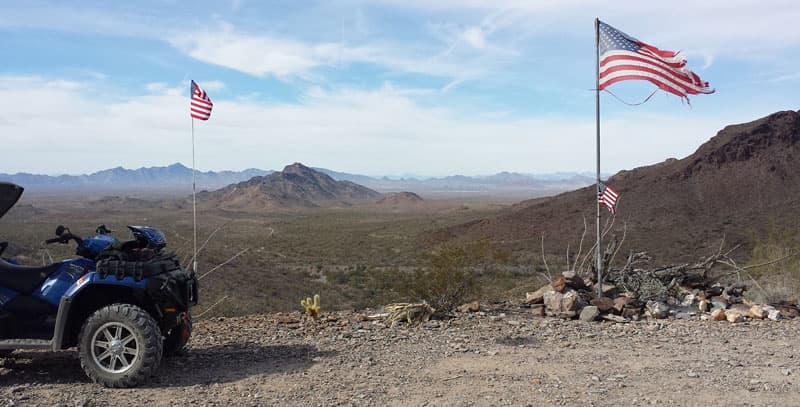 We take the ATVs down and ride all over.  Now signs are showing up from the Arizona Land Trust that you need to get a permit to use it.  It's easy to get the permit, and inexpensive.  Places like Alamo lake have signs stating 14 day stays, but you see motor homes that have been there for months.  They have 55 gallon barrels of water sitting around.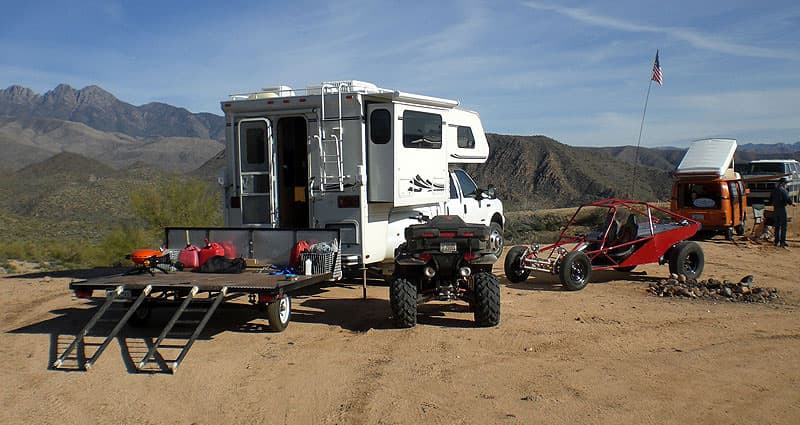 We visit friends and relatives in Phoenix, Yuma, and other small towns and stay in front of their houses, at retirement places, in laundromat parking lots, etc.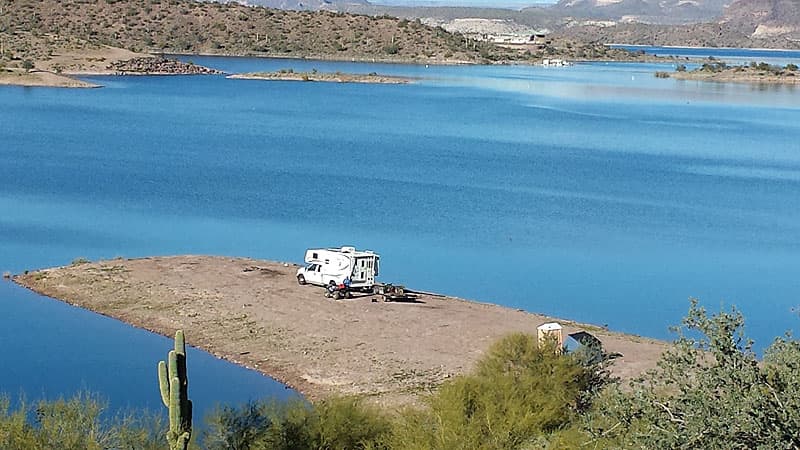 There are many places to dump for free or for a small fee.  One is a RV center in west Phoenix where you can dump 24 hours a day.  Lake Pleasant outside of Phoenix has dry camping for $12, and you can dump.  It's a beautiful place.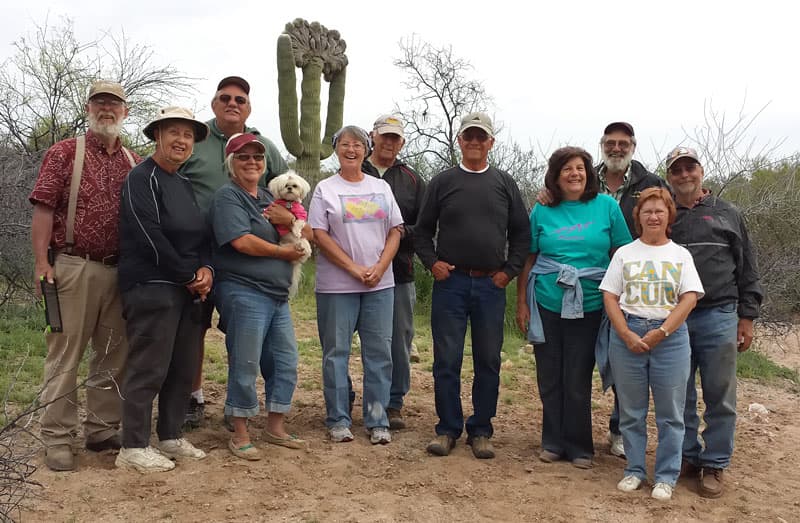 Above: These six couples were from six different states and it was the last day before we parted for home last year.
Two years ago we were out 80 nights and paid a total of $62 to park and/or dump.  A couple of our friends have dumps at their houses.  Listening to people back east, we are very fortunate living out west that we have all this beautiful space and all this free parking.  The great thing is that you can get away from people or camp closer to them.
Snowbird Destinations in Florida