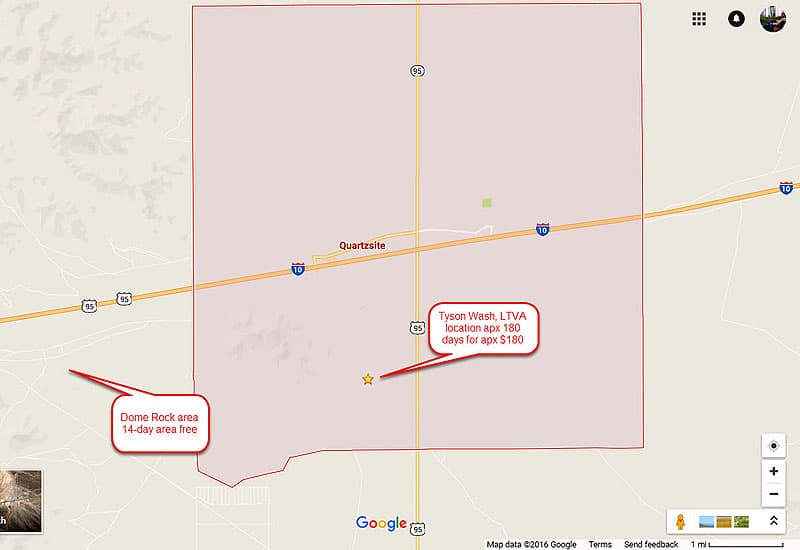 After exhausting the 14-day limit, I ended up on the La Posa Tyson Wash LTVA (Long Term Visitor Area).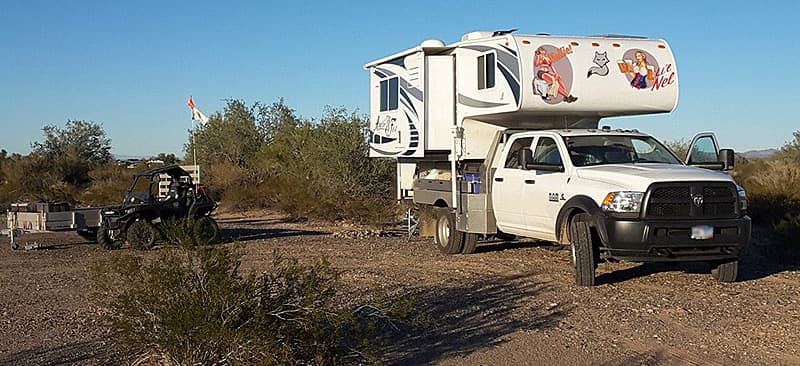 I think of Quartzsite as one big flea market, sitting in a large rock and brush RV park, with a highway running through it.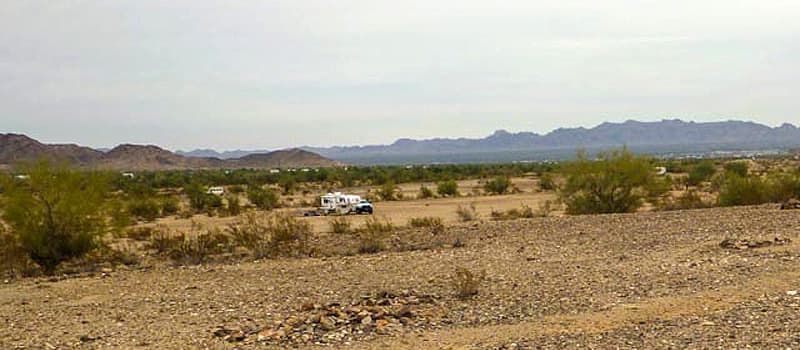 Would I do Quartzsite if I didn't have the buggy to ride with the groups down there?  Nope.  It's a nice place, but there's nothing really to do except to hang out – which gets old after awhile.  After five to ten days I start to get antsy on things to do.

My advice is to watch for the wind patterns, and try to stay off the main roads because of dust.  Also, upon arrival, I recommend finding out where the dump and fill stations are located.
The "Q" is nice if you have something to do, otherwise, it's time to move on.  The sunsets and sunrises are to die for.
David Weinstein
1999 Ram 3500
2005 Arctic Fox 1150
Quartzsite has been our destination for the past five years.  We leave New York the day after Christmas and usually arrive on January 1.  We're in no rush.  On the way we stay over at the large gas stations, Cracker Barrels, and Walmarts.  We pull in at sundown and leave early in the morning.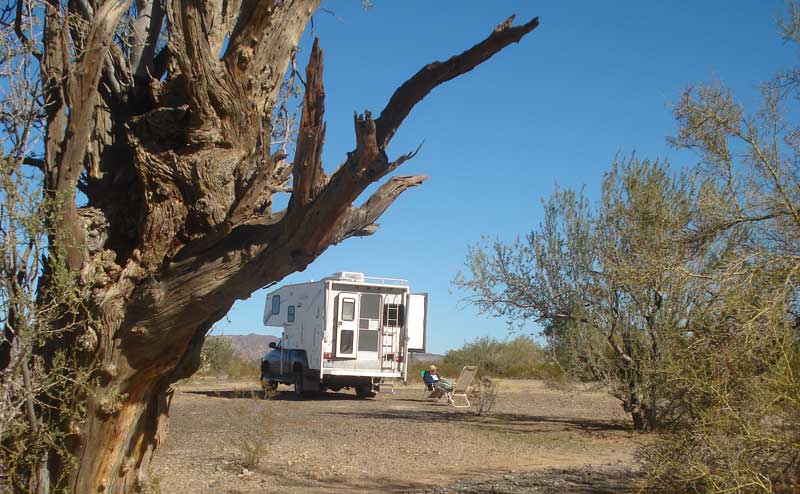 We stay on the free 14-day BLM in Quartzsite.  There are many areas like this, but they have no services.  You can then go to the $40 BLM area and stay two weeks.  There you can dump and fill with water.  Do this when you arrive and when you leave.
You have now been there a month.  Repeat the process, or you can dump and get water in town.  For things to do, there is a very large RV show, at least four larger flea markets, dancing at the town center, and you can visit shows like the New Christy Minstrels (boy am I old).  A gaming casino is about 70 miles north and then you can continue to Lake Havasu for the balloon festival.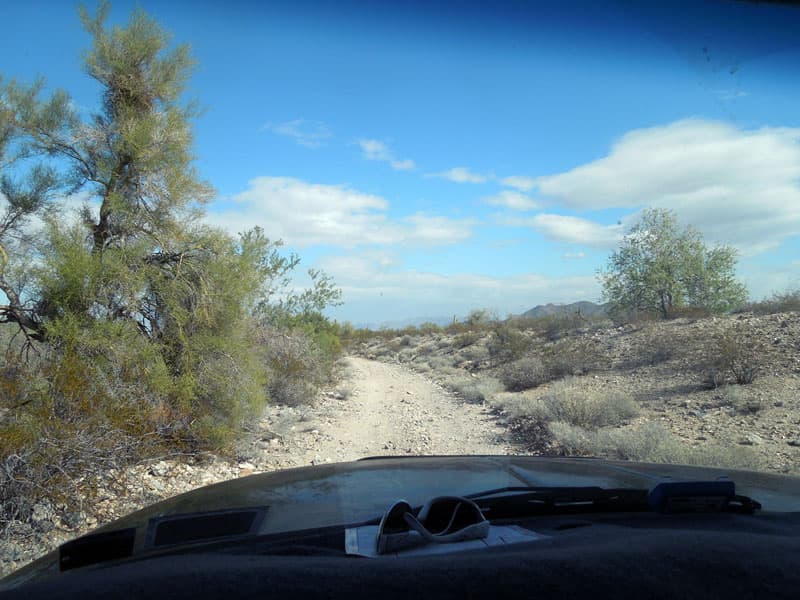 Go south 60 miles and you're in Yuma.  It's a big town with a large air museum, shows, and a Bluegrass festival.  Then, go east about two hours to Phoenix.  It's very cosmopolitan with Scottsdale and the Barrett Jackson car auction.
One year we even went west and took a seven day cruise to Mexico out of Los Angeles.  We parked the truck camper right at the dock.  You can be busy every day or go further into the desert and see no one.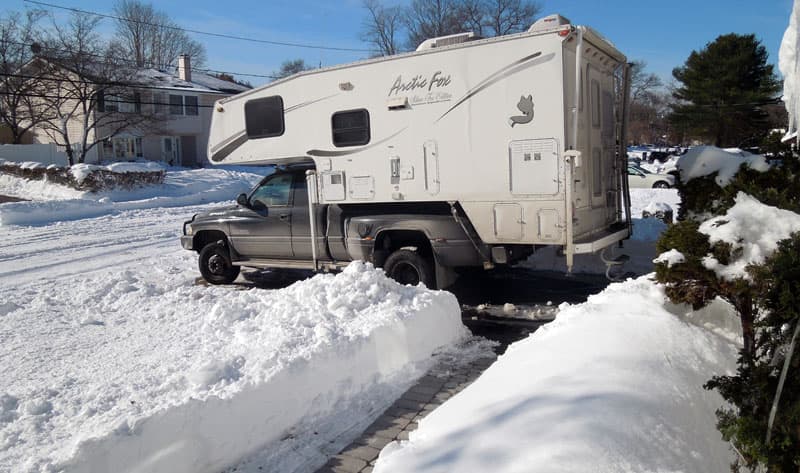 We always return too early in late February or early March for one reason or another, and it's snow, snow, snow.
Firman Schiebout