In October of 2016, Hurricane Matthew flooded Laurel and Terry Coon's Florida house causing severe damage. For nearly a year, their Lance 850 truck camper was their home, refuge and security post. Then Hurricane Irma approached from the south…

We met Laurel and Terry Coon at the annual 2018 Florida Flywheelers Antique Engine & Tractor Show in Fort Meade, Florida. Over the course of the event, we learned that Laurel and Terry had lived the better part of 24-months in their truck camper rig after their St. Augustine area home was flooded by Hurricane Matthew and, less than a year later, damaged again by Hurricane Irma.
Laurel and Terry's experience is an important reminder of how a truck camper rig can instantly become a Family Emergency Vehicle (FEV). Whether you're facing forest fires, floods, hurricanes or the unpredictable nature of earthquakes, volcanic eruptions, tornadoes, and man-made disasters – a truck camper can be your family escape plan. I know many of us sleep better knowing our campers are always ready to go.
For further reading on this subject, we recommend reading, "Truck Camper Hurricane Preparedness" and, "7 Reader Tips For Hurricane Preparedness".
Thank you, Laurel and Terry, for sharing your story.
The Hurricane Escape and Recovery RV
by Laurel Coon
Both of us have great memories of the outdoors. Terry's parents upgraded the size of their campers over the years while living in Nebraska, eventually becoming dedicated snowbirds with a fifth wheel. I never camped with my family, but did stay in tents with friends over the years.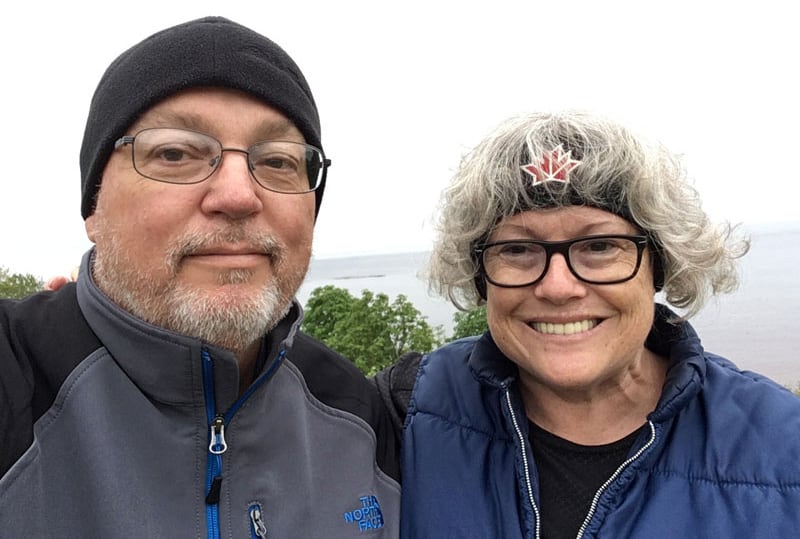 When we retired, we discovered that we could travel for months at a time. In 2014, we went to Alaska for two months in a Ford Flex SUV with a roof top tent. With that setup, we experienced amazing freedom and the ability to go just about go anywhere.
I was mesmerized by the Canadian Rockies. Wild animals were grazing right outside our windows. The entire trip was a wonderful unexpected adventure.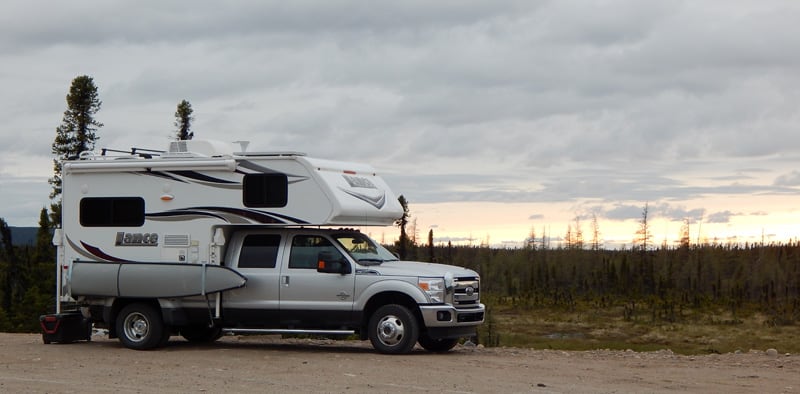 Above: Their Lance 850 on Highway 510 in Labrador, Canada
During that experience, we realized that we wanted a more comfortable set-up that could still take us practically anywhere.
After the Alaska trip, we purchased a 2016 Ford F-350 dually and 2016 Lance 850. With our new truck camper rig, we explored the United States and Canada and pursued the off-road and off-grid opportunities we had dreamed of.
The Lance 850 really had what we wanted. The layout was a good fit. The storage and larger refrigerator impressed us, and the unit was well made. Even better, Ocean Grove RV was in Saint Augustine, just down the road from our home.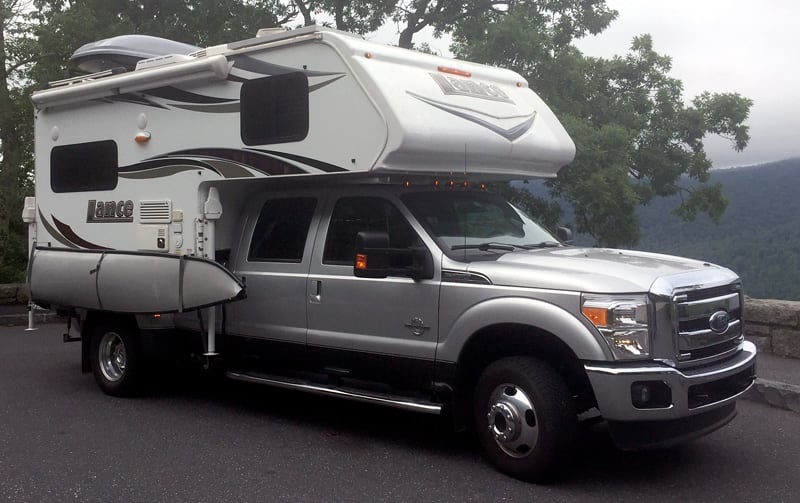 With childhood memories of fishing, we purchased a 10-foot Porta-Bote folding boat, mounted it to the right side of our Lance Camper, and added a 6-horsepower Suzuki outboard motor.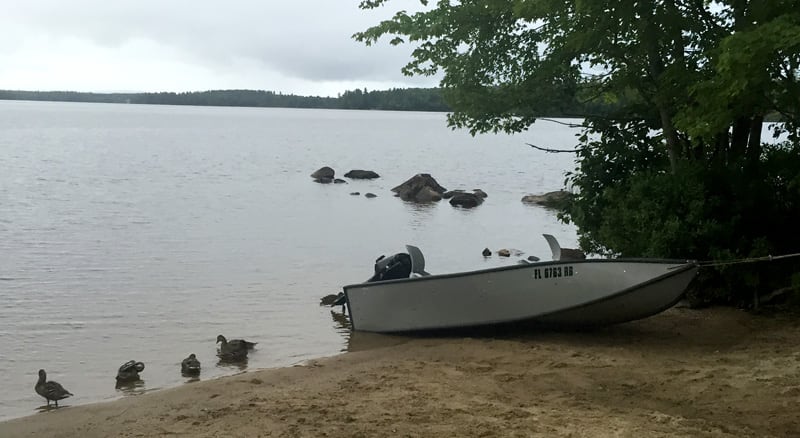 With our Porta-Bote, we can literally stop at any lake and further enjoy nature and its beauty and solitude – all without towing.