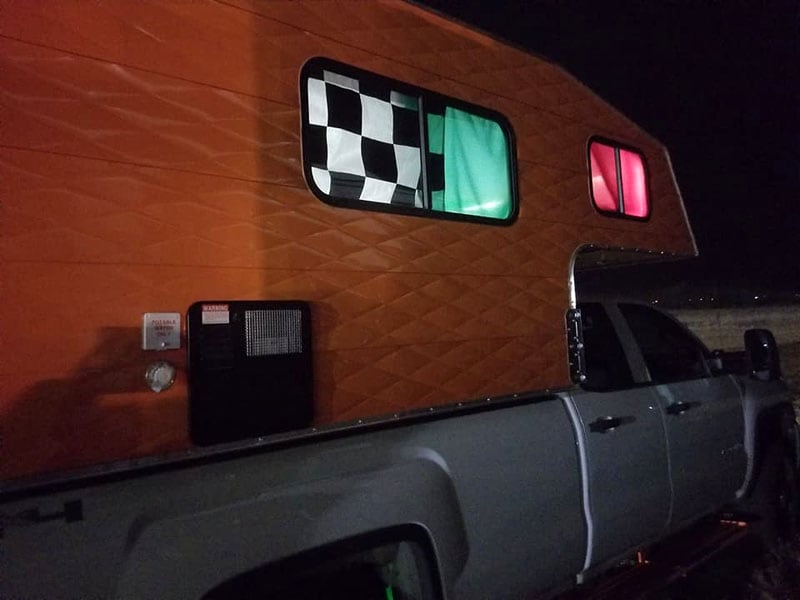 Above: Check out the custom curtains they made for their Capri Camper
We pull a 28-foot Haulmark enclosed trailer. The trailer is easily towed with our Capri Camper set-up. The trailer holds our race car, ATV, and all our spare parts.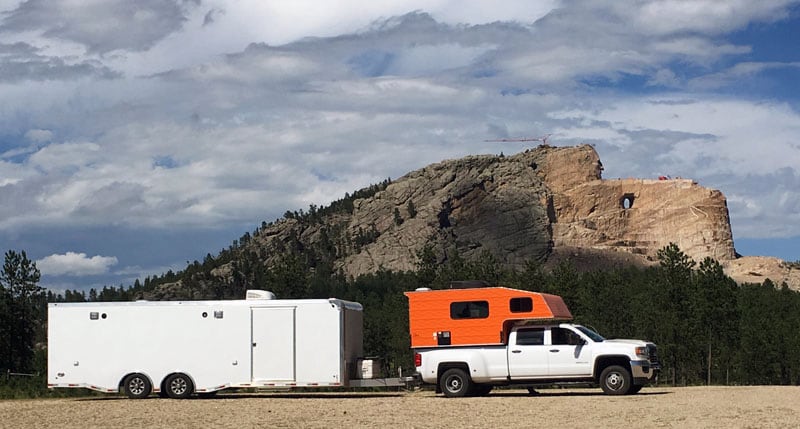 We can't end your interview without asking about the color of your Capri Camper. Why orange?
Brenda: When we custom ordered our Capri, we chose a bright orange exterior – similar to our race car color. The orange color makes us stand out. Besides, we never forget where we parked. All of our race cars have been orange.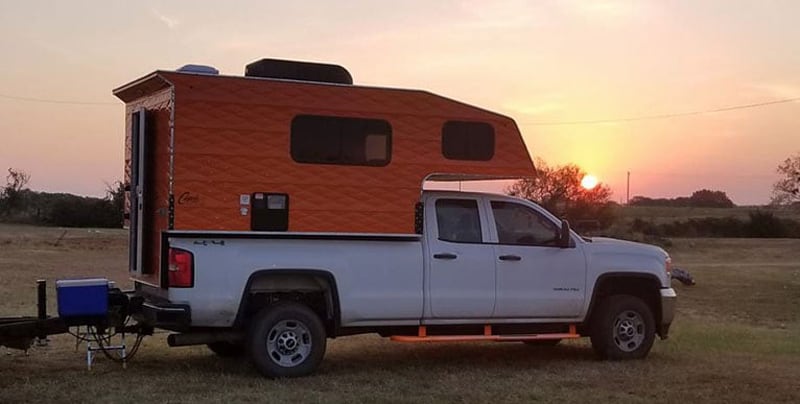 There's certainly no losing your rig with that color! Do you ever go to campgrounds?
AJ: Normally we don't stay at RV parks because we are staying at the racetrack. We have stayed at rest stops and Walmart parking lots.
We don't normally stay at campgrounds. Most campground owners don't seem to like our setup with a race car trailer.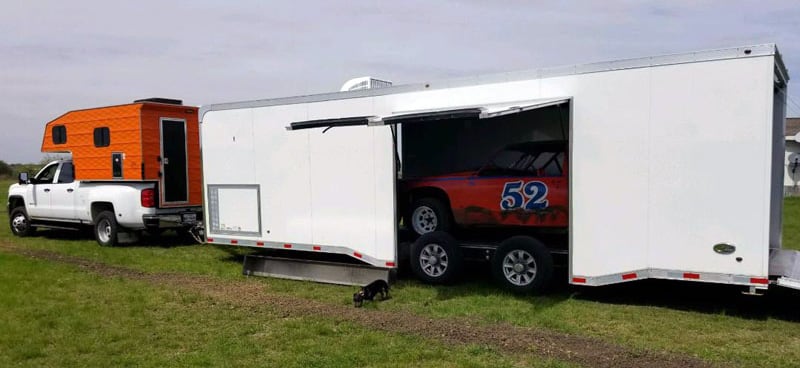 We would be excited to meet you guys on the road.
AJ: Our Capri camper is easier to own, drive, and maneuver than any other type of RV we've ever had. We love the freedom of our truck camper. It's the best choice for us.
AJ and Brenda's Rig Information
Truck: 2018 GMC 3500, Crew Cab, 4×4, dually, long bed
Camper: 2017 Capri Camper Retreat
Tie-Downs/Turnbuckles: Bolts through bed
Suspension: None