Have you won any races?
AJ: Over the years I've won quite a few. I have seven or eight championships and about 100 feature wins.

That's impressive! How has your Capri Camper helped with your racing lifestyle? What amenities does it have?
AJ: Previously, we had everything from half-ton trucks with trailers all the way up to Class A motorhomes pulling big trailers with multiple cars. Both were a pain.
With a truck and car hauler, we had to unload everything, and we didn't have a place to get out of the sun. A big RV is nice, but it's expensive to fix. We also couldn't use it for anything else.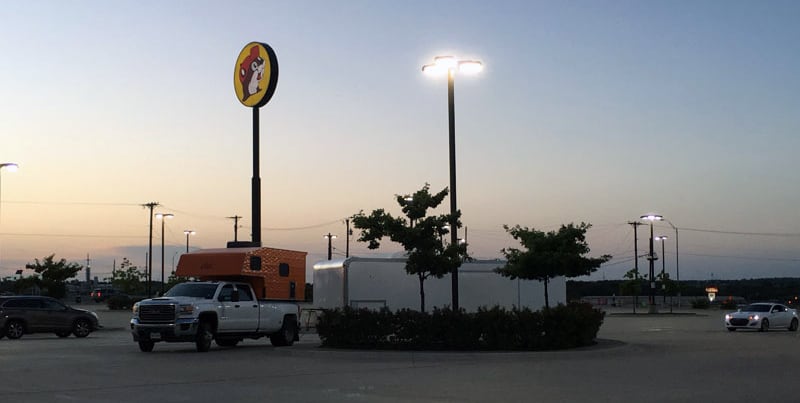 Brenda: Now we have our one-ton truck, Capri Camper, and car trailer. We are much smaller than the big rigs. We can fit in parking places and maneuver into gas stations. It's so much nicer.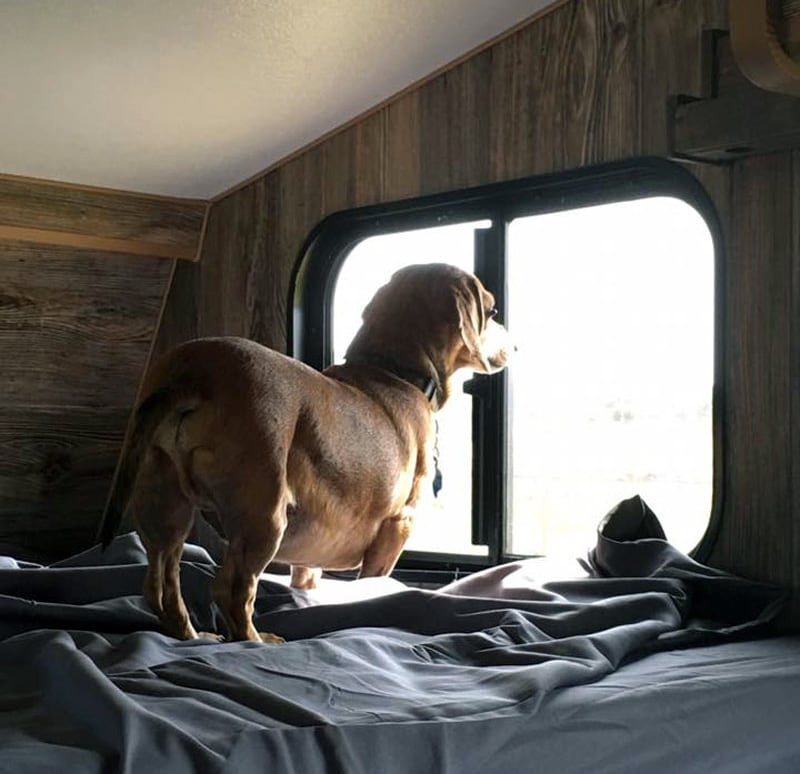 Above: Pit Stop, their dog, checking out the view at the 281 Speedway in Stephenville, Texas
Our camper keeps us cool in the heat and it allows us to get out of the weather. We really like the versatility of our smaller rig, and the fact that we can take the camper off.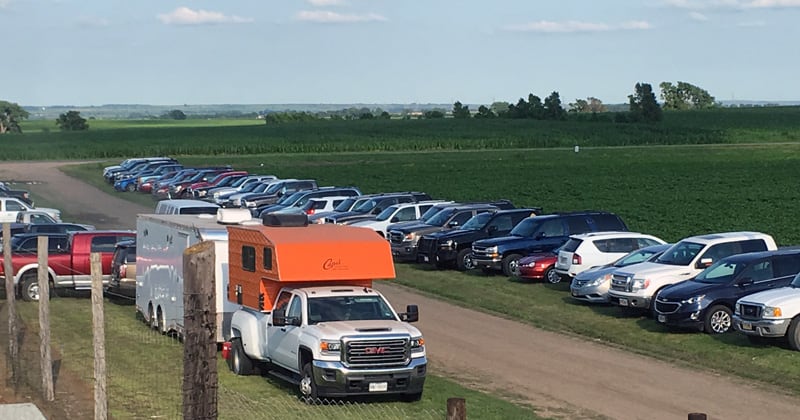 Above: Camping at Wagner Speedway in Wagner, South Dakota
Can you camp at the race tracks for free?
AJ: Almost every track allows us to camp for free. The tours expect people to stay because they know we're not going home between races. The local shows are different. For those, we call ahead. We have even seen fans camp at the tracks.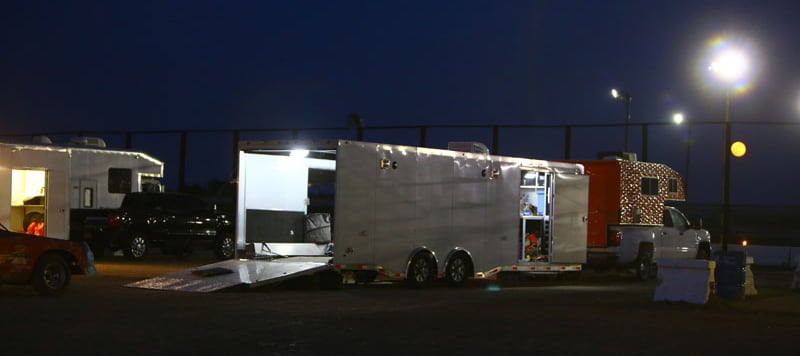 Above: The Devils Bowl Speedway camping area
Tell us about some the tracks you visit.
Brenda: The most famous half mile track in Texas is the Devils Bowl Speedway. It is located in Mesquite, Texas, just outside of Dallas.