Truck Camper Magazine readers reveal their all-time favorite truck camping roads in the United States and Canada.  Destinations are great, but these incredible roads are often better.  Let's roll.

When we make our truck camping plans for the year, we mainly focus on the destinations; where we are going during the day, and camping that night.  The roads that connect these locations are often overlooked as merely the driving lines between Point A and Point B.  What a mistake.
When we talk about some of the best experiences we've ever had while truck camping, we always talk about the roads.  Curvy cliff-side Route 101 along the California coast.  Impossibly twisty and terrifying Moki Dugway in Arizona.  Island hopping to Key West down Route 1.  There are so many amazing roads coast-to-coast.  Why do we overlook them?
Clearly we need to challenge our focus on destinations and concentrate more on the roads we travel.  In the past we have stumbled upon amazing roads and not given them the proper time or attention.  We need to go back and treat these roads as the feature attractions, and enjoy every mile.
To discover the absolute best roads for truck camping, we asked Truck Camper Magazine readers to pick their favorite truck camping roads ever.  If they could only pick one road as their all-time favorite truck camping road, which road would it be?
The reader recommended roads take us throughout the United States and Canada, and down some of the most scenic and spectacular roads these two great countries have to offer.  Grab your bucket list and a pen.  These awesome roads are destinations.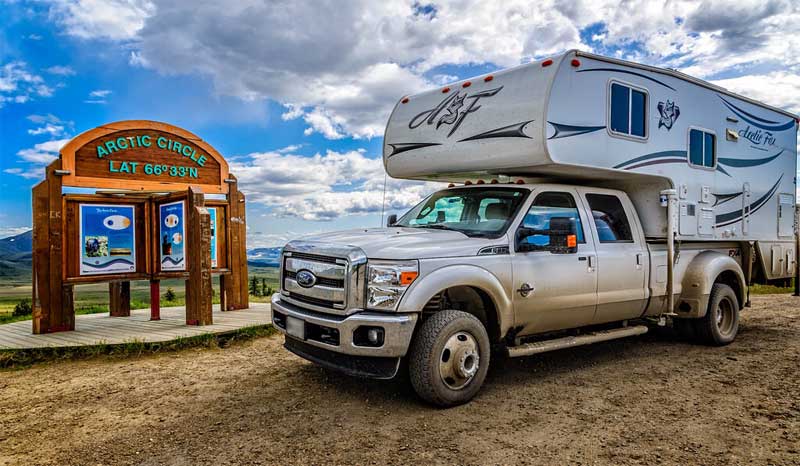 "The Dempster Highway from Dawson City to the Arctic Circle was my favorite truck camping road ever.  It wasn't even on our planed route, but folks we talked to in the Yukon and Dawson City convinced us to go.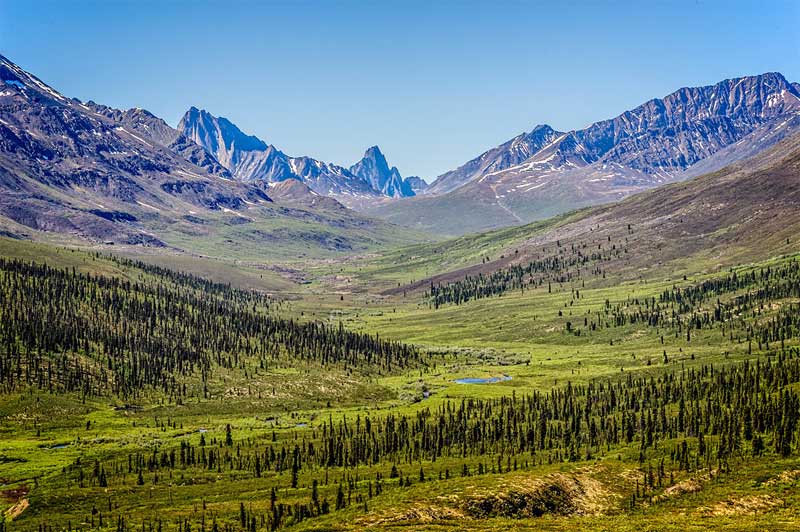 The expansive views, the quiet, and the complete lack of man outside of the road itself was amazing.  There is one place to stop for fuel along the way, which was the most expensive fuel we have ever bought.  You had best not pass that fuel refill!" – Brett Binns, 2014 Ford F350, 2014 Arctic Fox 1150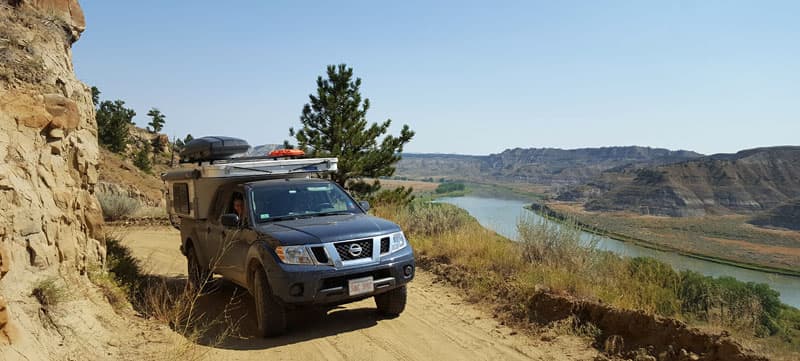 "Missouri Breaks Back Country Byway in Montana." – Joshua Shenker, 2016 Nissan Frontier, 2016 Four Wheel Camper Fleet

"Teton Pass going from Idaho to Jackson, Wyoming.  It's steep with 20 mile per hour curves.  But, what views!" – Jerry Bonneau, 1995 Ford F350, 2002 Lance 1061
"My favorite truck camping road ever is the Beartooth Highway in Wyoming and Montana." – Joan Berger, 2001 Dodge Ram 2500, 2014 Northstar Laredo
"Other than the roads you mentioned, the Going-to-the-Sun Road in Glacier National Park is pretty spectacular.  However, it's probably best done in a pop-up camper." – Charles Phy, 2011 Dodge 5500, 2010 Eagle Cap 1160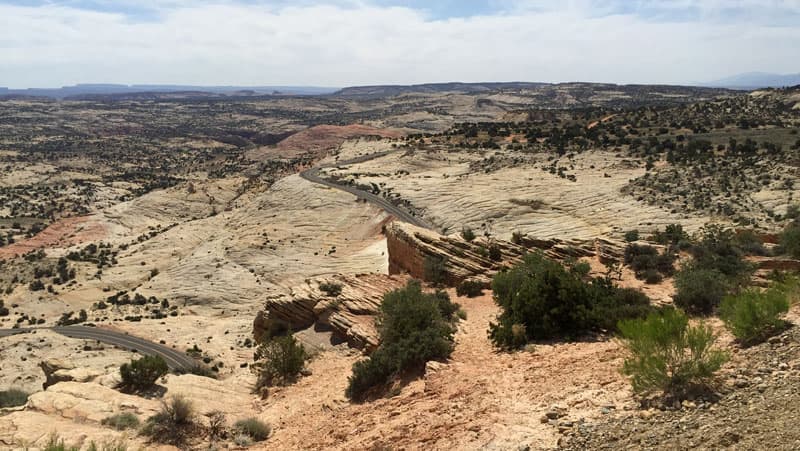 "Utah Highway 12 from Boulder to Bryce Canyon is one of our favorite truck camping roads.  It follows a high ridge with steep drop-offs so the views over the eroded desert landscapes are amazing.