We have two five-gallon propane tanks that are perfect for morning light furnace use, running our refrigerator, and stove needs for about fourteen days.  Plus, we always have our mini propane tank in case of an emergency!

We save on fuel by using our Suzuki towable.  We can go further with it with less fuel.  In Alaska, if we hadn't had the Suzuki there would have been a lot of places we wouldn't have been able to get to.  Having the Suzuki saved us money in Alaska when diesel was $7.00 a gallon.
We are able to enjoy our lifestyle because we saved here and there.  It's part of who we are and what we believe in.  We're on a fixed income so saving money anywhere we can helps.
We do splurge on a few things.  The first thing that comes to mind is that we enjoy visiting Chinatowns in every city in the United States and Canada.  We really like Chinese food.  When we want to go into a town or to a nice meal, we spend our money.
In conclusion, do MORE and spend LESS and three squares of toilet paper is just fine!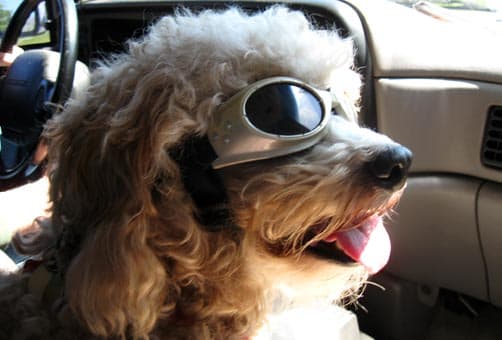 Sylvie and Jake Mathis' Truck Camper Rig
Truck: 1994 Dodge Ram 2500, regular cab, single rear wheel, long bed, 4×2, diesel, Bank Conversion, and ATS Heavy Duty Torque Converter
Camper: 2005 Northern Lite, 9.6 Queen
Tie-downs and Turnbuckles: Happijac
Suspension Enhancements: Firestone Ride-Rite Rear Air bags, Load Leveler, Heavy-duty anti-sway bar, adjustable air Shock absorber, Hellwig Anti-sway Bar
Gear: Towing a 4×4 Suzuki Sidekick or a 26M MacGregor motor/sailor boat.
First ← Previous ... 2 3 4 Last Read Entire Article