6. If needed, level your camper quietly, including the use of ramps.  If the location is too steep, find a more suitable location.
Stealth Camping: A Real Option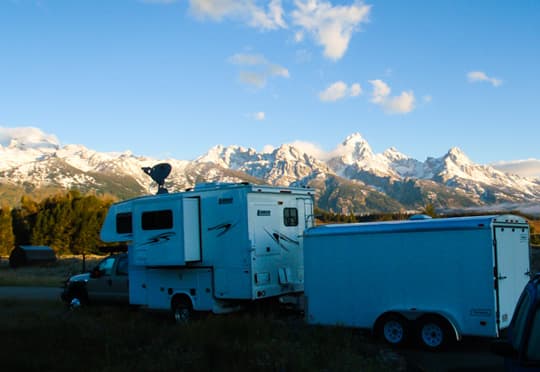 Above: Sometimes when you ask people, they provide some amazing places to stealth camp.  This photo is right inside a National Park, can you guess which one?
Stealth camping is an important skill for any truck camping enthusiast.  The next time you want to visit a friend and/or family member in a neighborhood, or avoid a big box store parking lot, having these tools and confidence to stealth camp could be invaluable.
Do you stealth camp with your truck camper?  We'd love to hear your Stealth Camping story.