1. Ask for overnight parking recommendations from a local resident, local church, local police officer, or the local fire department.  If it's a small town, you can even ask at the local post office.  All of these locations have been great sources for finding a place to stealth camp for the night.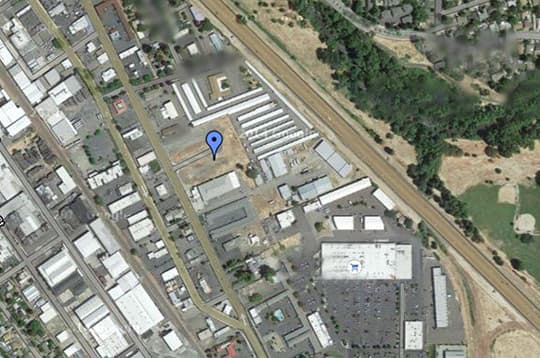 Above: While waiting for a weather delayed mailed packet, I stealth camped in an undeveloped cul-de-sac, one block from the local post office.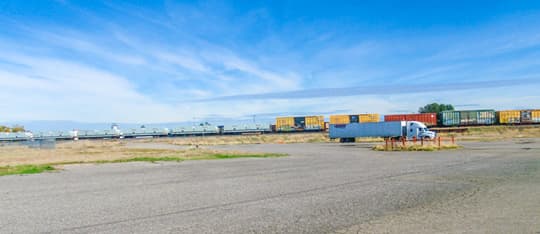 Above: Smaller towns have shopping areas with nearby empty parking areas that are good stealth camping locations.
2. Closed and abandoned businesses and empty parking lots are often good locations for stealth camping overnight.  Your ability to find these locations should increase as your stealth camping confidence grows.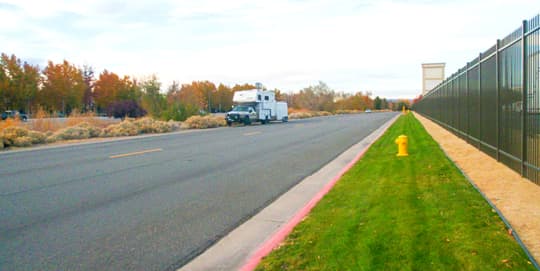 Above: With the lack or traffic and quiet evenings, industrial and business parks are a great alternative for big box parking lots.  Often these are found within blocks of big box locations.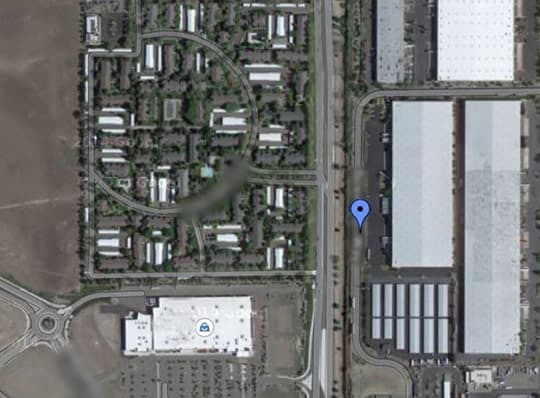 Above: This is the Google Map view of the above scene of stealth camping on the gravel shoulder, across the street from a large shopping area.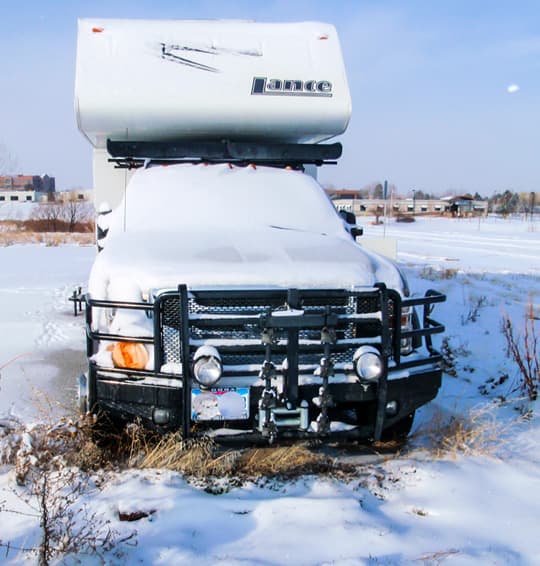 Above: You have many choices in an industrial area to camp.  Many of them are off the street in the areas of future business parks with all the streets and infrastructure installed.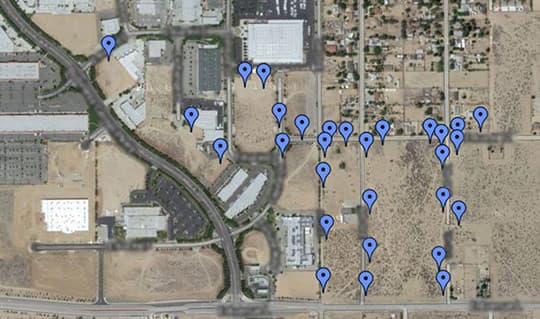 Above: These many locations on the Google Map above just happen to be around a truck camper manufacturer located in Lancaster, California.
3. Industrial parks are often busy during the day, and quiet at night.  These areas can be good places for stealth camping.  These areas are my first choice for stealth camping.  Neighborhoods are a good choice for stealth camping as well.  Due to the fact that many grandparents travel in RVs and visit their kids and grandkids, it would not be out of character to see a truck camper in a neighborhood.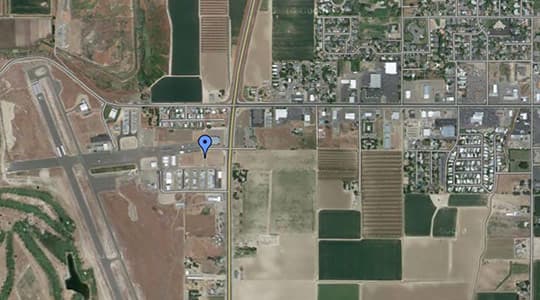 Above: By looking at a Google Map ahead of time, you can see that an airport is nearby, which could potentially lead to a good place for stealth camping.  Small town airports provide exceptional stealth camping locations.
4. Use satellite imagery, available through search engines (Google and Bing in particular), to scout for possible stealth camping locations.  Or simply get in your get around car, bicycle, or motorcycle, and go explore locations where it would be expected to find RVs parked overnight such as next to and in nursing home and retirement campus parking lots.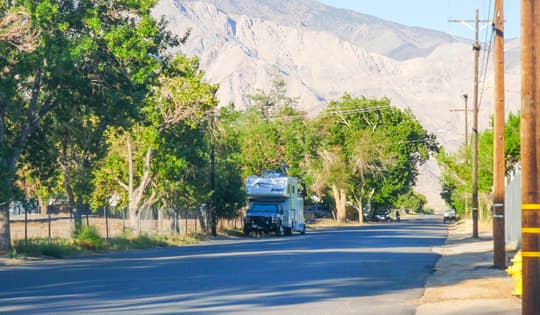 Above: This is classic stealth camping with a school athletic field on one side, neighborhood and industrial area to the front.