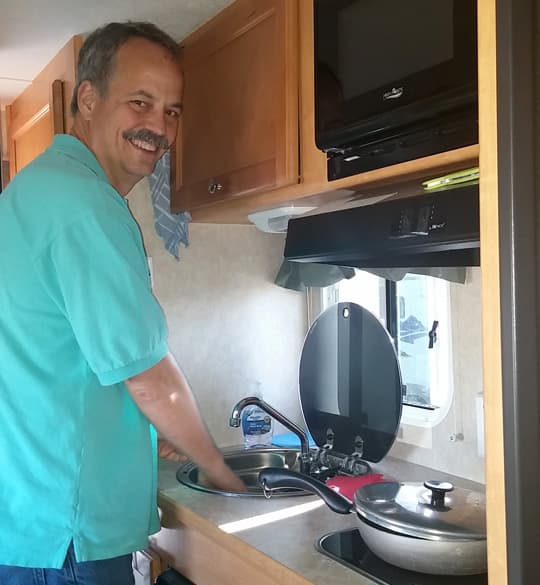 Dine at Flora-Bama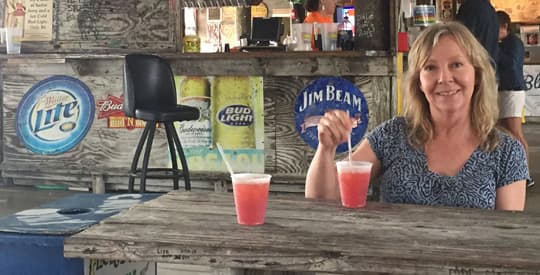 The Flora-Bama is a restaurant and bar located exactly on the state line between Florida and Alabama.  Inside the building itself, half the activities are occurring in Florida and half are occurring in Alabama.  Supposedly, they built the building on the state line to take advantage of which ever state had the most relaxed regulations.  The place has a nation-wide reputation for its Mullet Toss, a distance fish throwing contest across the state line.
We had heard about the Flora-Bama by reputation because it is touted as being America's "Last Great Roadhouse".   I had heard of Flora-Bama for years in the lyrics of "Bama Breeze' by Jimmy Buffett and "Coastal" by Kenny Chesney.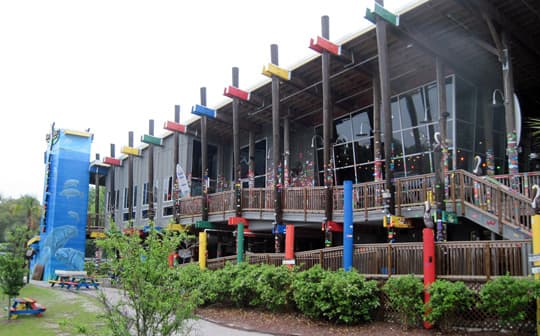 Tacky Jacks and Lu-Lu's Restaurants
Two other restaurants that we tried were Tacky Jacks in Gulf Shores, Alabama, and Jimmy Buffett's sister's restaurant, Lu-Lu's.
Friends suggested that we check out Tacky Jacks because it's an authentic place for good food and drinks and not a typical tourist trap.  We had appetizers here of blackened alligator and fried green tomatoes.  We saw several giant-sized barges go by being pushed by tug boats on the Portage Creek Canal.  Highly recommended.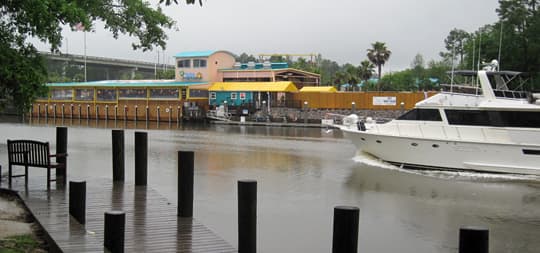 Lu-Lu's was our fourth meal of the day.  We fixed a full breakfast in the truck camper.  Then we got to Flora-Bama around noon and ate lunch there.  Then we got to Tacky Jack's in later afternoon and ate there, then we went on to Lu Lu's and ate again there.  We wanted to sample the food, drinks, and atmosphere.
Lu Lu's is a very casual establishment with many seafood and tropical drink options.  Lucy Buffett, who goes by Lu Lu, also wrote a cookbook entitled, "Crazy Sista Cooking: Cuisine and Conversation with Lucy Anne Buffett".  I can recommend both the restaurant, and the book.
Golf, Fish, Camp, and Pet A Possum at Gulf State Park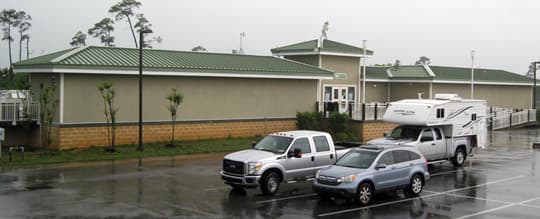 Above: Parked outside the Nature Center – fitting into a regular parking spot
Gulf State Park is in Gulf Shores, Alabama.  We just drove though it to check out the campground.  It looked like a very well-maintained campground with 496 spaces.  They also have tennis courts, a large swimming pool, and a nature center.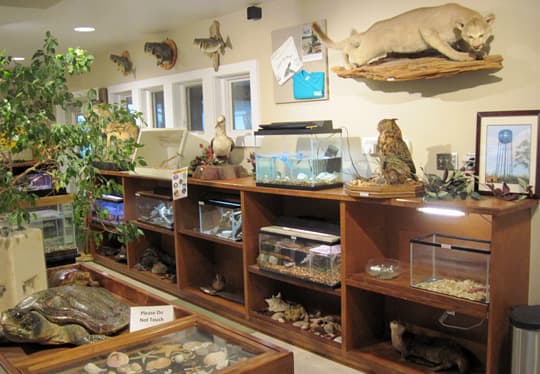 They even had a live tame possum in the Nature Center.  I should have asked for more details as to why the possum was there.  I assume it had probably been hurt and now required permanent care.  They were treating it like a cat.  It had a little basket to sleep in and a blanket.  It was very tame and they picked it up just like a cat.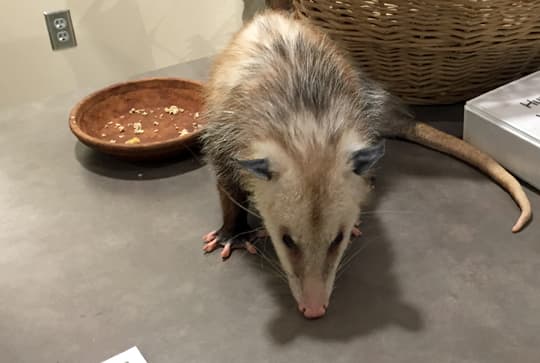 Wildlife exhibits were the main attraction.  They had quite a few live snakes on display and some big spiders.  They also have an 18-hole Par 72 golf course.  Their park pier extends 1,540 feet into the gulf and it has restrooms, sells fishing tackle, and has a fish cleaning station.
Get Your Tower Buzzed By the Blue Angels – For Free!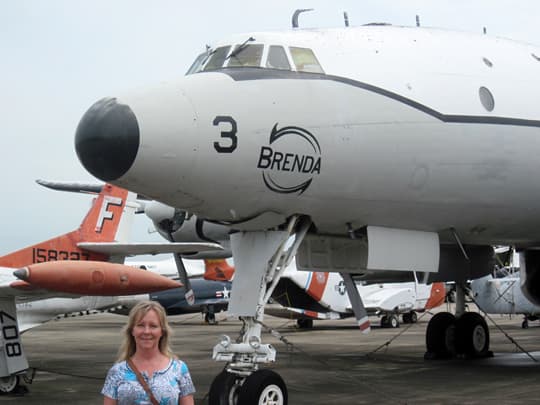 The Naval Air Station in Pensacola is free and open to the public.  This is the home base of the Blue Angels, the US Navy's Flight Demonstration Squadron.  They practice every Wednesday and put on a one-hour demonstration at 11:00am.