My original plan was to buy a new truck.  I actually ordered a 2016 Ford F550, but Ford never built the truck.  Long story short, Ford wanted me to purchase a 2017 Ford F550, but I didn't want to be a guinea pig for the new aluminum body design.
I wasn't interested in that, so I decided to stick with my 2008 Ford F450.  It had only 60,000 miles and was in good shape other than the truck bed.
TCM: How did the process of getting a utility bed from Douglass Truck Bodies work?
Steve: After I decided to work with the truck I had, I contacted Tyler at Douglass.  I also pulled up their website and looked at the many truck camper utility beds they had done.  They were willing to put anything I wanted into the final product.

Above: Steve's shop, Classic Autobody in California
I do high-end automotive restorations at my shop, Classic Autobody.  My company started with restoring old Porsches.  We pride ourselves in the quality of our work, so I have an eye for detail.  That's the way I am.
Douglass Truck Bodies is only three hours away from me, so I went to check out other truck beds they were building.  That sealed the deal.  I looked at the shop and what the guys were doing.  I liked the quality and how they were doing it.  The quality is there.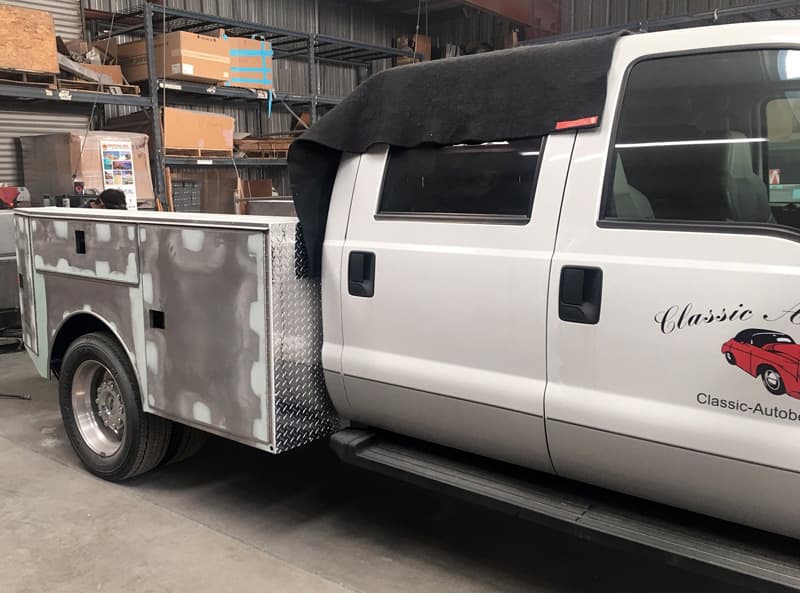 Above: Pictures of Steve's truck during the Douglass Truck Body build
TCM: How long did it take to get your utility body made?
Steve: Douglass kept my truck and camper for three months as they built the utility bed from scratch.  People need to understand that it's all custom.  They will do whatever you want them to do.  They had my rig when I wasn't in any race car events, so I wasn't using the camper anyway.
Tyler sent photos during the build and kept me up to date with the progress.  The guys at Douglass Truck Bodies are great to deal with and fulfilled what they said they were going to do.  It all boiled down to keeping with the truck I had.  The pricing was fair and it was a good package.  I am happy with the quality.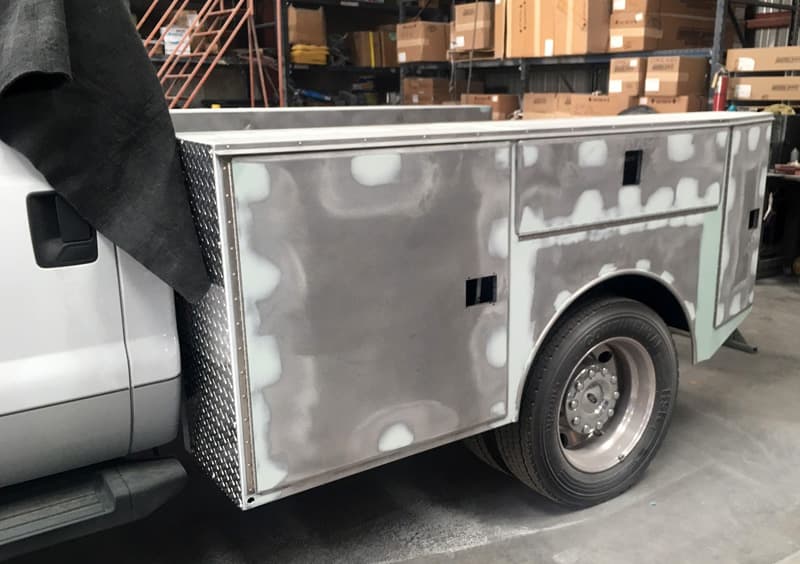 TCM: What was the process of designing your custom utility bed?
Steve: Douglass designed it with my input and the measurements I provided of my truck and camper.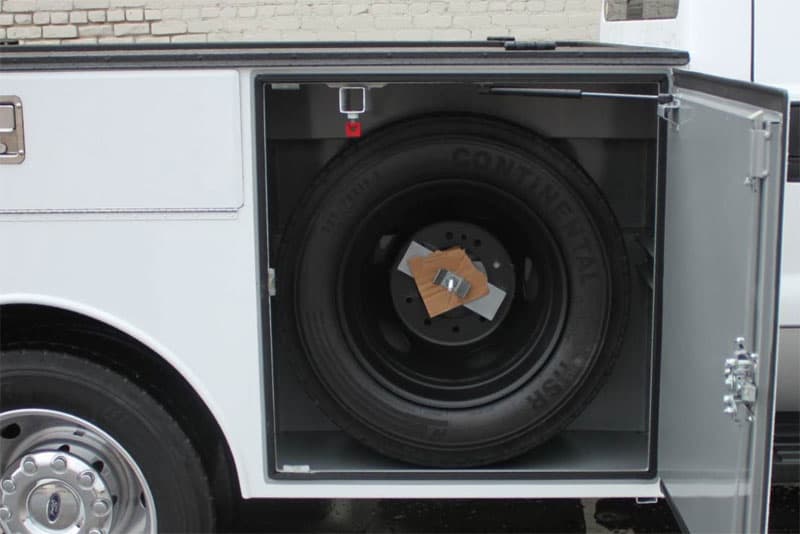 One custom request I had was an enclosed 19.5-inch wheel and tire compartment.  They shortened the box over the wheel openings to get a bigger box to accommodate the wheel and tire.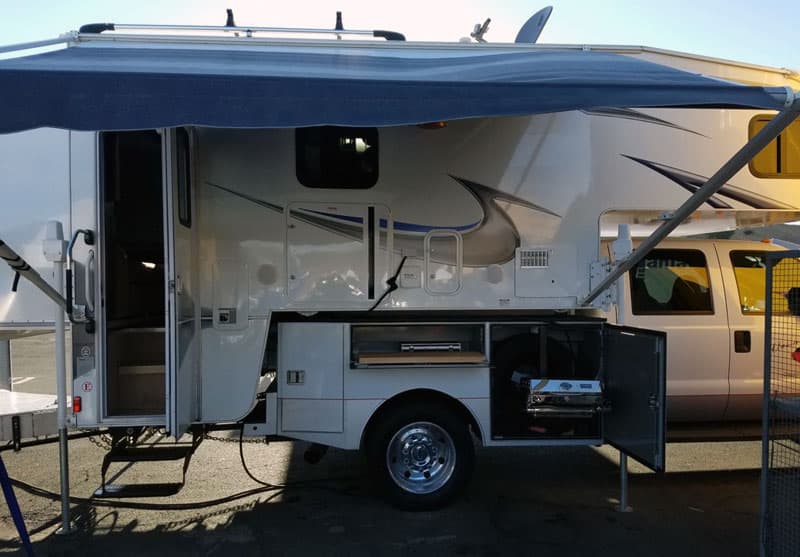 I also wanted a place for my barbecue.  I fabricated the bracket for the barbecue.  I put a beam across the box to a Z-bracket that slides in and locks into place.  I sent them photos and they accommodated for what I had designed.