David and Molly Niven show us how free and versatile the truck camping lifestyle can be from fishing Montana's rivers, to exploring the civil war battlefields, and beyond.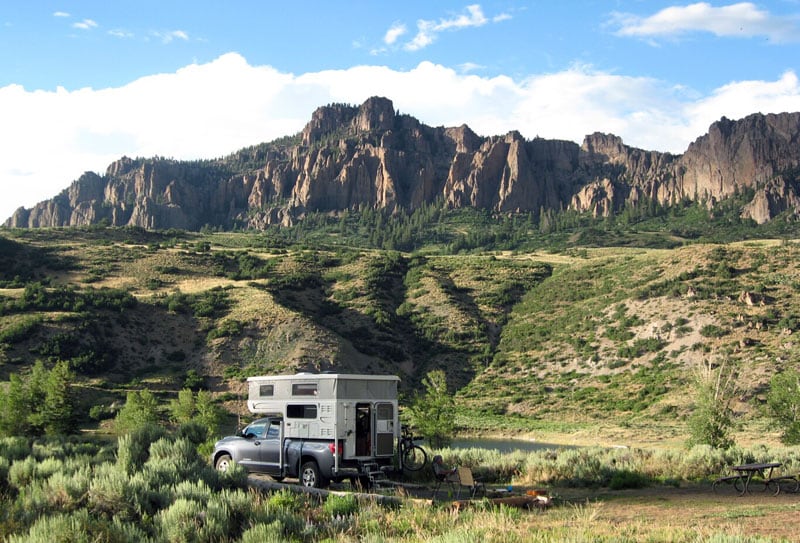 Above: National Forest Campground Near Blue Mesa Reservoir, Colorado
A truck camper can be a typical RV that goes from campground to campground with tourist traps in between.  A truck camper can be rock climbing wilderness crossing overland vehicle that only touches pavement for food and fuel.  A truck camper can be a beach bum that lives in the sand and casts its summers away fishing with friends.
In Truck Camper Magazine, we often state that a truck camper can, "Go Anywhere, Camp Anywhere, and Tow Anything", but that merely hints at the possibilities.  A truck camper is an almost magical tool, a blank canvas of potential, that allows its owner to create the mobile lifestyle they want.
Think about what's important to you in your life.  For many of us, that means family, friends, our health, hobbies, traveling, adventure, and doing everything we can to live our lives to the fullest.
Now look at that list through the lens of truck camping.  There is no better way to visit friends and family than in a truck camper.  The act of going truck camping gets you off the couch, away from the television, and into a more active and heathy lifestyle.  On the road, hobbies take on new and exciting dimensions from fishing to hunting, to stopping in that antique store you just saw, to meeting others who share your passion from coast to coast.  Traveling and adventure are built into truck camping.  Everything important is on the menu.  You just need the vision and courage to order it, and go.
The Niven's story is a direct reflection of the almost endless possibilities of truck camping.  Just when you think you have David and Molly pegged with one interest or hobby, they surprise you with another.  From fly fishing, to the Civil War, to playing the cello, the Nivens are realizing the potential of truck camping and living a life without boundaries.
A truck camper is what you make of it.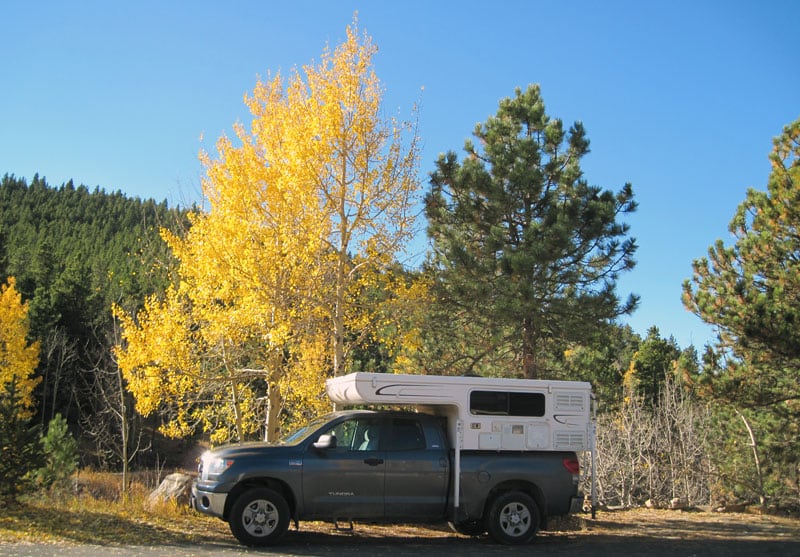 How did you get into truck camping?
David: We have always been campers, running rivers, and backpacking.  We car camped a lot with a tent on the ground or a shell on the back of a pick-up.  As we got up in age, it was less and less attractive to sleep on the ground, especially if we went places with inclement weather.
I started looking for a truck camper, and knew I wanted a pop-up.  We shopped around, went to RV shows, visited dealers in the area, and stumbled upon Hallmark by luck.  It was an instant connection after seeing the quality of Hallmark campers, and the compact size of their Milner model.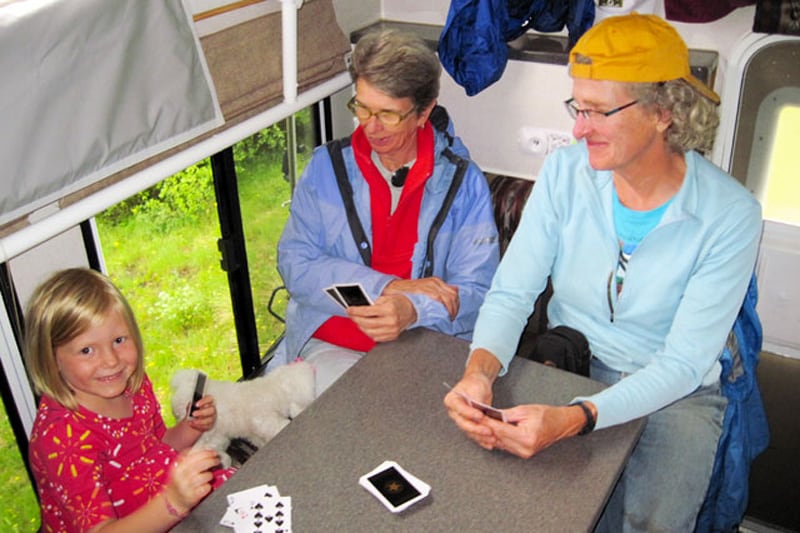 Above: Playing Go Fish in the camper
Why did you want a pop-up camper?
David: Low wind resistance is a big deal for us.  We were so used to crawling back into a non insulated shell, so moving to small camper with heat and insulation was a big deal.  It felt like a palace compared to what we had been doing.  We didn't want anything big.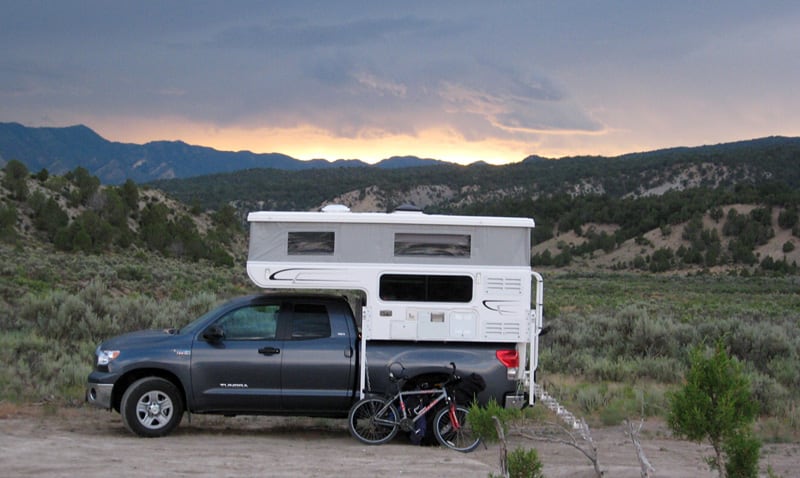 Above: Sunset on BLM land near the Flat Top Mountains, Colorado with their Hallmark
We don't do aggressive four wheel driving, but we want to be able to go off-road.   We didn't want to have a high center of gravity causing a camper to sway back and forth in the wind, or give us trouble on steep mountain roads.  We also wanted the ability to tow a trailer for our white water raft.