Get ready to start the truck, load the camper, hook-up the boat, and hit the road for professional bass fishing with Mark Burgess. Bassmaster pro, here we go!

There are many reasons why people choose a truck camper over other forms of RVs. When you boil these many reasons down, one universal reason remains; truck campers are the most versatile and practical RV solution on the planet. And like Swiss Army knives, truck camper rigs aren't just one solution, they're many.
Let's explore this idea for a minute…
Want to take a four-wheel drive RV off-road? There's a truck camper for that. Want to be able to park in regular parking spots and in the driveways of your friends and family? There's a truck camper for that. Want to drive miles out onto the beach and camp with the surf and seagulls? There's a truck camper for that.
We could play this game forever, but you get the point. Oh heck, let's do one more…
Want to spend a week at professional bass fishing tournaments and tow a bass fishing boat? Want to be on location, away from the talk of your competitors, and right at the event? Want to stay in-tune with the outside elements while enjoying the comforts of home?
Well, there's a truck camper for that too. Meet Mark Burgess.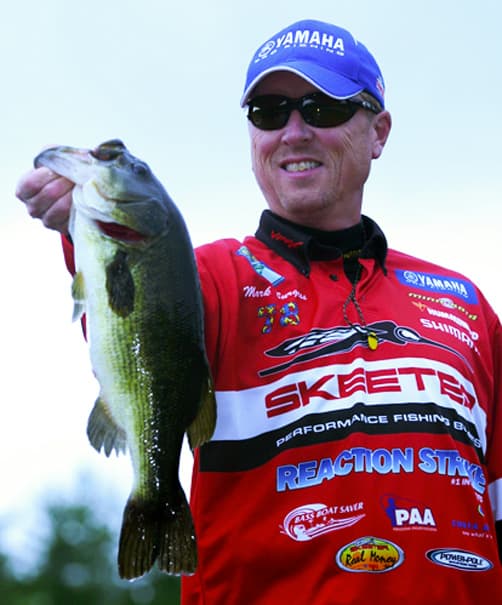 TCM: When did you start truck camping?
Mark: My family started off with a truck camper. My father had a camper as long as I can remember. The first slide-in camper we had was on a 1970 Ford F-250. It had a gas stove and we used the camper year round.
We camped in the winter in Maine and went fishing and hunting. We'd go to Cape Cod in the summer and four wheel drive on Sandy Neck Beach, Race Point Beach, and Sandwich Town Beach. We four wheeled, camped, and fished. It was a great time for my two brothers, my parents, and myself. I've been truck camping my whole life.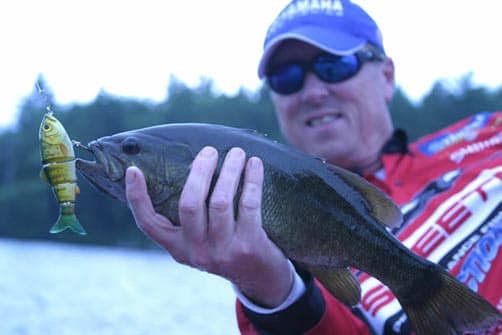 TCM: When did you start fishing professionally?
Mark: I started with my fishing profession in the late 1990s.
My brothers and I were into motor sports. One thing about myself is that whatever I do, I do it to the fullest. I took it as far as I could take it, and took that as far as I could. I have always fished, so when we stopped the motor sports deal, my wife Lisa and I decided to do more fishing and joined a bass club in 1994. We bought a bass boat and started learning about the sport of tournament bass fishing. Early on, we both had success.
I went from the club level to the Bassmaster Federation Nation in Massachusetts with multiple clubs. I did events around the state and then started competing in regional events. I had success there too. Then I started to tie it in with the sales side of the sport. I was the Northeast Regional Sales Manager for Skeeter boats. That allowed me to make a living selling the products and fishing competitively. Fishing bass tournaments and selling boats was my job.
I learned about the Bassmasters Classic and the history of the sport. I had idols and heroes and love to compete with them and qualify for events. It was a dream. It didn't really sink in. My friends from back home would call and talk to me and say, "You're living the dream" and I'd say, "Yeah, I am". I didn't realize it because I was in the middle of it.
TCM: When did truck campers combine with your interest in bass fishing?
Mark: For bass fishing tournaments, I was doing the hotel thing and I had a number of bad experiences that came one after another. There were problems with theft, high hotel costs, and crowds. I was also exposed to information from other anglers. In this sport, you need to have your own mind. It's not good to hear outside information.
You've got to make yourself at home with the venue and area. We're often at tournaments for ten days. Truck campers are the best option professional fishermen have because we can bring our home and tow our boats.
The boat is always a couple of feet from where I'm sleeping, so everything is secure. I don't have to worry about anyone stealing my equipment. I am also able to come out in the morning with my boat right there, charged up, and ready to go.
Campgrounds are about fourteen dollars per night in the southwest to thirty-five dollars per night here in the northeast. Camping is low cost and you have privacy and quiet. Campgrounds are also not congested, there's no theft, and you can bring your food with you to cook in or out. It works out fantastic!
TCM: Has owning a truck camper improved your tournament performance?
Mark: If you look over my career, you could say that it hasn't hurt, there's something about the peace of mind and being comfortable. This is a step in the right direction as far as I'm concerned; just being able to focus on the job.
Unless it's really hot and humid, I do not use the air conditioning. I open windows in the camper, which allows me to be more sensitive to the changing weather conditions. That was one thing Rick Clunn, the best fresh water bass fisherman alive, taught me. He was more aware of environment when he was camping.
TCM: Why is it important to be tuned into the weather for a fishing tournament?
Mark: Let's say a cold front or warm front comes in overnight. Based on experience, you would make adjustments to your game plan. The weather conditions are an indication of the fish being more or less aggressive. It basically tells me to increase lure size or retrieve speed or downsize and slow down, depending on conditions.
Some days you have to literally put the bait on the fish's nose. The weather dictates that. Being aware because you are outside so to speak helps you make those adjustments quicker.


TCM: When did you get your Arctic Fox?
Mark: Before I got my camper, I purchased 2006 Chevy four door, one ton, long bed, diesel. The truck is unstoppable. I love everything about it. It's the perfect truck for what I do. I really couldn't have made a better choice.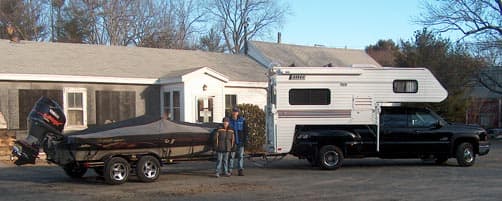 My first camper was a Lance 915. I wasn't sure exactly what I could get away with as far as size. I have a tandem axle bass boat with an outboard on the back. I didn't want to over do it since I'm towing. Even when towing, the Chevy didn't even know Lance was on it.
The Lance was a great camper, but eventually I wanted more creature comforts than the 915 model offered. Specifically, I wanted a slide-out, a dry bath, and more space and storage. After two years with the Lance 915, we sold it.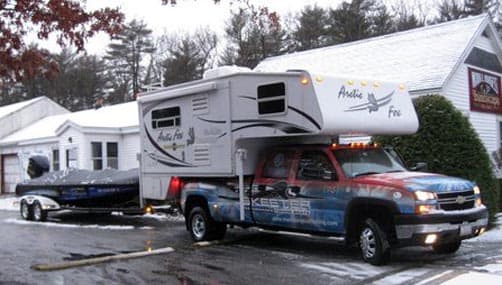 I went to a show in Connecticut where the dealer brought an Arctic Fox 1150. It got slow during show, so I took a walk around and checked out the Arctic Fox. There was lots of room in the camper with the slide-out. Living on road for three months at a time, space is an important commodity. With the Arctic Fox the entire wall slides out.
The camper also had a flat screen color television, the bathroom was a dry bath, and the tanks were huge. I really liked it a lot. I came back home and did more research online. After comparing the different makes and models, I made my choice with the Arctic Fox. It's been a perfect fit.
The Arctic Fox is a lot heavier than the Lance was, so I installed an air bag system on the truck. The air bags help to stabilize the load.
TCM: Do you go truck camping for fun, or do you use your truck camper strictly for work?
Mark: We go truck camping for fun quite a bit when we have the time. My wife Lisa and the boys have traveled down to see me. If I have an extra week, they'll stay after the event in the camper and we take in the sites around that area. We get caught up and hang out and have a little vacation. Also, my son and I have gone to New York and fished and boated out there and then camped for the week. As a family, we use our truck camper quite a bit.
TCM: You sent pictures to us at Smith Mountain Lake. Is this one of the places you enjoy truck camping with your family?
Mark: Yes, it is. Smith Mountain Lake is in Virginia near Roanoke. It's similar to Lake Winnipesaukee in New Hampshire. The lake has similar views. We enjoy both of those locations.

TCM: We have done interviews with people who go fishing on the beaches of Rhode Island and Maryland and take their campers out on the beach. Have you gone out to the beaches with your Arctic Fox camper?
Mark: I haven't yet taken the Arctic Fox on the beach. I grew up salt water fishing and converted over to fresh water. Salt water fishing is a hobby to me. I've never been to Assateague, but I'd like to go there. I really want to expose Lisa and the boys to what I had growing up. It's a great experience with the ocean right in front of you. I'm not sure how my truck will do in the deep sand. I will probably need to different tires.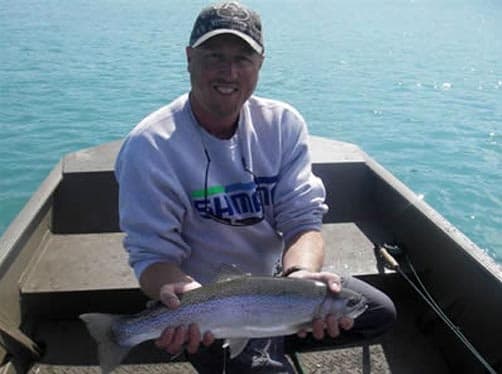 TCM: For some great beach camping pointers, I recommend reading Beach Camping 101. What advice to you have for other anglers out there or people who want to get into fishing tournaments?

Mark: You never can learn too much. Take your time and take it slow. I recommend people to join a local Bassmaster Federation Nation club to learn about the sport of tournament fishing. Fish with as many people as you can. Take it one step at a time and enjoy it.
January is the beginning of the business season as professional angler. You are working for your sponsors at boat shows, outdoor shows, open houses, and at in store appearances. Now through mid-March is when we work shows. This is when we are most available to the public to do seminars and speaking engagements.
In the winter, I am at inside events rather than outside. Come March is when the tour starts and I'm on the road competing at events in the South, Southeast, and Southwest. From March through the end of June is the Elite Level and then Triple A events after that, which are regional in the Northeast, South, and Southwest. If I have a break longer than a week, I try to come home. A lot of times I'll leave the camper and boat at a friend's house and drive back with the truck. In the fall is when we do a lot of work with the outdoor writers. This is very important for your sponsors, it gets their messages out to the buying public.

TCM: Is there anything else you'd like to add about fishing or truck camping to your interview?
Mark: Camping is a special thing. It's a great way for families to spend time together. There's really no distractions so you get a lot of one-on-one time with each other sitting around the campfire and eating together. That's rare these days with a lot of families because everybody is working and going in a thousand different directions. You also meet the best people camping. It's a great time.