My next truck camping adventure and escape is all I really think about.  I want to see the best sights possible.  I want to climb four-wheel paths and be at the top of the mountain.  My Phoenix Custom Camper has opened up so many opportunities.  It's my mobile adventure opportunity.  Now I can do it all.
TCM: As their name suggests, Phoenix Custom Campers are all custom ordered.  What did the original owner custom order for your Phoenix?
David: My Phoenix is a fairly straight forward pop-up camper.  It was built for a Ford F350 long bed dually.  That gave it extended jack brackets that accommodated my oversized tires.  That was the only significant customization.
My Phoenix Custom Camper was ordered with a toilet, a little bath with a shower, three-way refrigerator, three burner stove with a sink, and a very deep storage area under the cabover bed, which is an additional custom feature.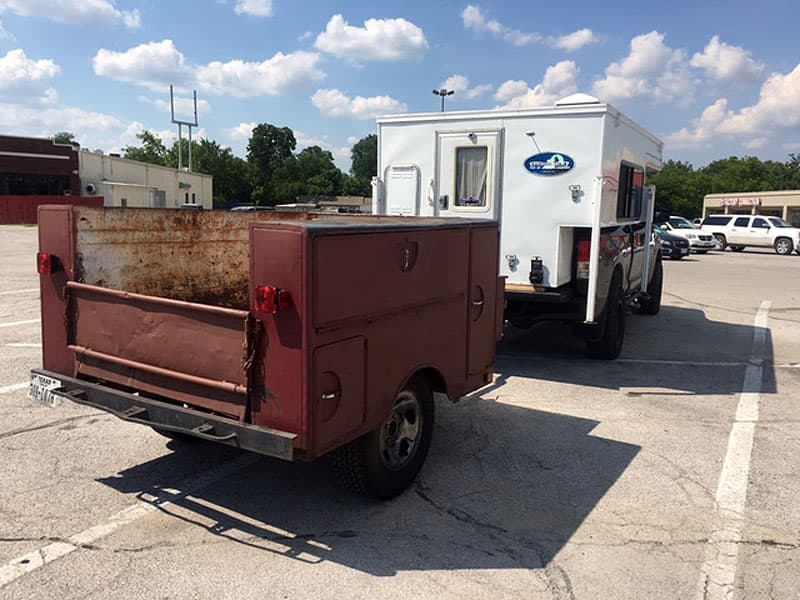 Above: The utility trailer before restoration
TCM: In your calendar winning photograph, you're towing a small trailer.  Tell us about what you tow, and why.
David: I took a trip to Lake Texoma with my girlfriend, the kids, and my dog.  We kayaked and biked, so I strapped three kayaks to the top of the camper and brought the bikes.  We had to load and unload all that stuff during that trip, which was a pain.
My solution was getting a truck bed that I would tow behind my truck.  I wanted to find a handmade trailer.  So I went to Craigslist and, for $200, found a rusted trailer from an old utility bed.  It is a 6×8 truck bed with lockable closed door storage.
I was able to install a van rack that goes on a utility bed to load the kayaks.  Because I have this utility trailer I don't have to drill into the roof of my camper.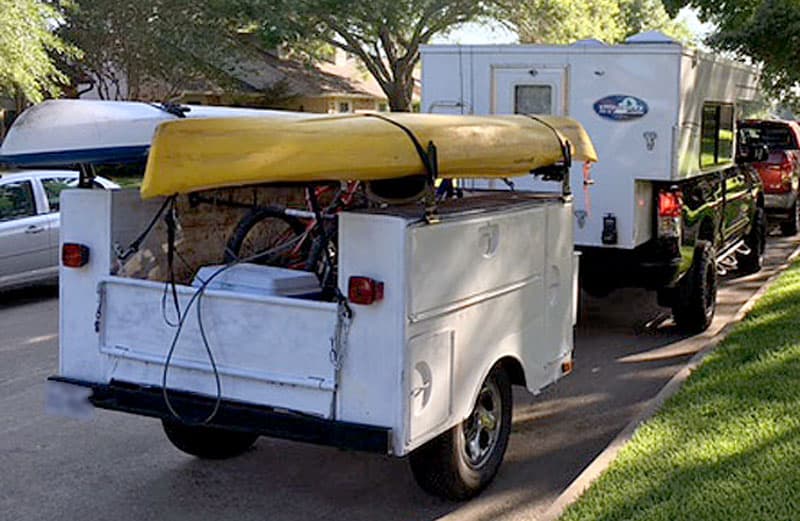 Above: The trailer can carry lots of equipment and supplies
Now I can carry my kayaks, bikes, and fishing poles, and nothing is in the camper.  Everything goes on that trailer for big trips.  It's so nice to pull up, unlatch the trailer, and leave it at the spot, or bring everything with me.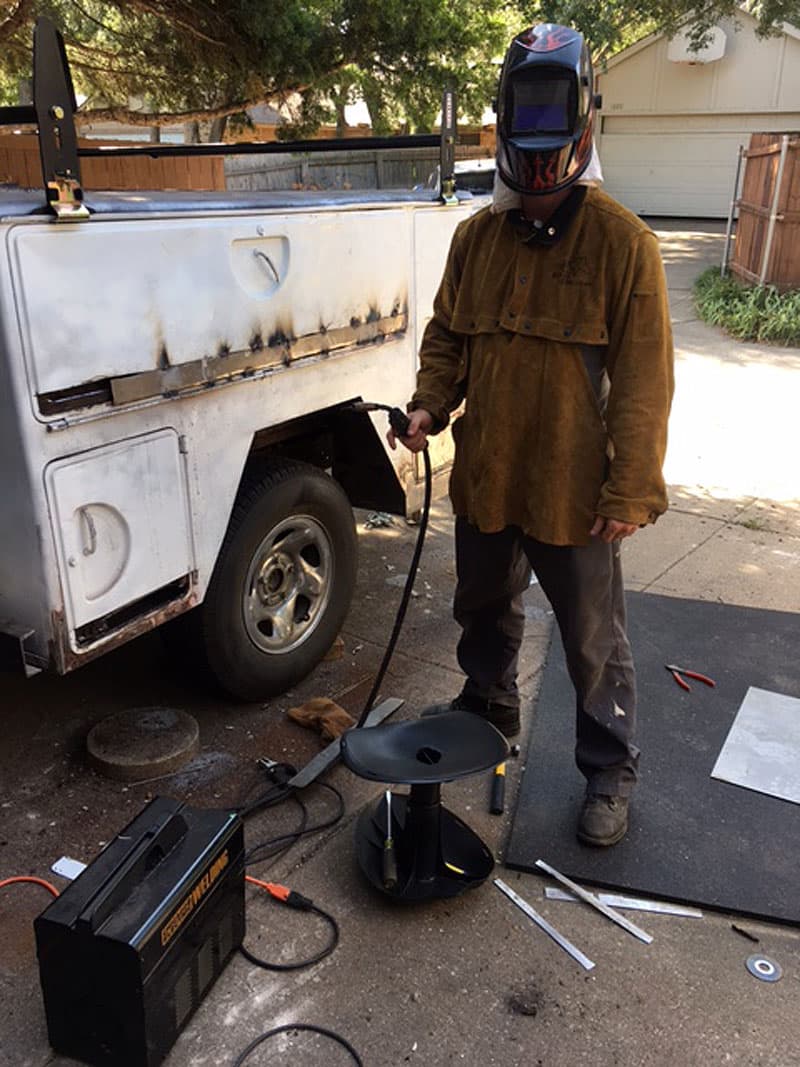 The trailer came to me in rough shape.  It looked like it was from a 1960s truck and the bottom was rusted out.  I figured I could weld it back together.  My neighbor had welding tools so I tried it out.  I have a new respect for welders.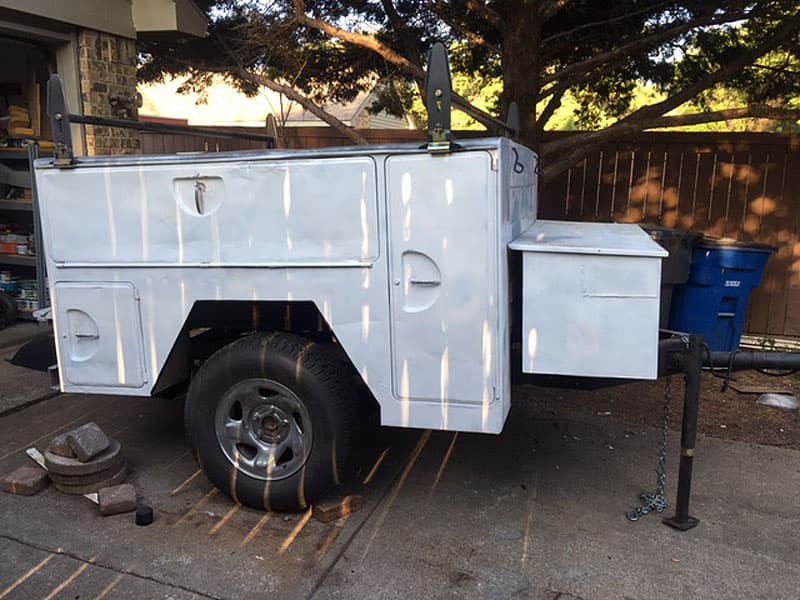 Working on the trailer was terrible experience, but it was also fun.  Twenty cans of white paint and it looks much better.
TCM: Do you always bring the trailer when you go truck camping?
David: I only use it for big trips when I'm bringing the bikes and kayaks.  I have tested towing my trailer on rough roads in Colorado, and it handled fine.
I did have one mishap when I first started using the trailer.  We were heading out to Colorado for a week long trip.  As we were leaving the grocery store, a trailer tire flew off and rolled down the road.  Fortunately no one was hurt, but I had to buy two new tires and an axle.