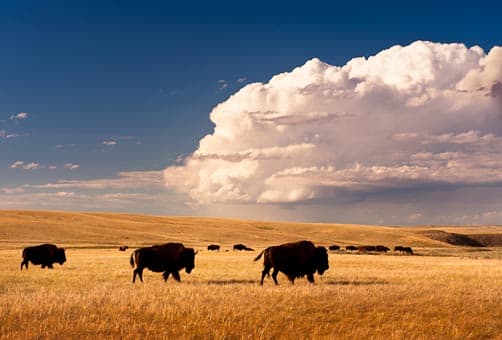 ABOVE: On assignment for the National Geographic, I spent days camping with and driving cross-country with the Fort Peck Assiniboine-Souix tribal bison herd.  Each night I would camp within view of these massive animals.  What I didn't realize, is that they constantly graze (moving and eating) and by morning they were nowhere to be found.  It's amazing how the undulating landscape can "swallow" an entire herd of bison!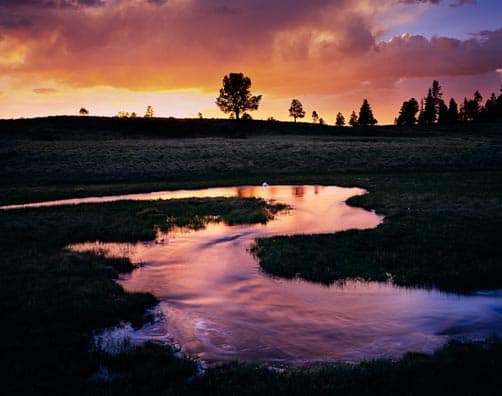 ABOVE: For a story on crossing Arizona using only BLM and Forest Service Roads for Arizona Highways Magazine, I came upon a scene in the White Mountains, Arizona where summer "monsoon" clouds turned blood red at sunset.  I located this scene at mid-day and camped…just waiting for the light, I knew would come.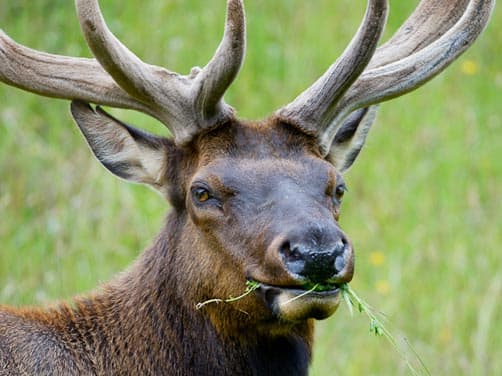 ABOVE: Sometimes just living in the boonies makes you lucky.  A very large Roosevelt Elk grazes a few paces away, and yet from my truck as a blind, I'm able to photograph him in Prairie Creek Redwoods State Park, California.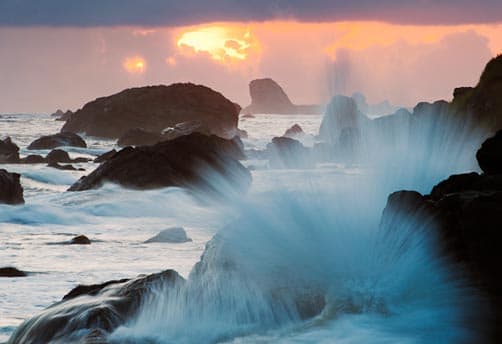 ABOVE: Sea-stacks along California's north coast, is a great place to see the pounding waves crashing against the shore at sunset, near Crescent City.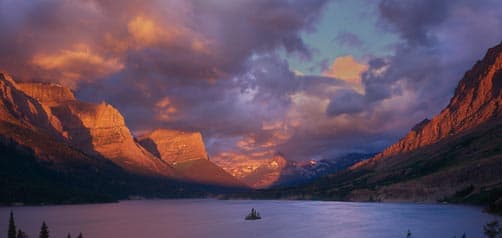 ABOVE: Dawn at Glacier National Park's Wild Goose Island on St. Mary's Lake, Montana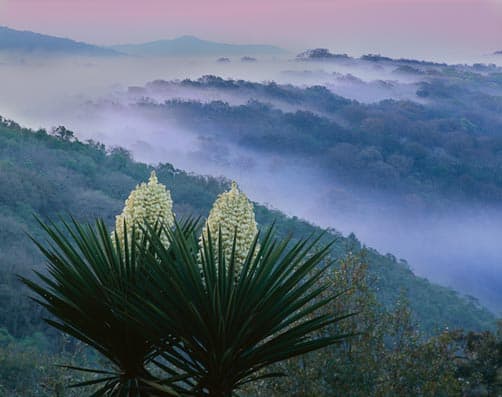 ABOVE: After grinding along for thirty miles in four wheel drive, I managed to reach the summit of the Sierra Tamaulipas, in Tamaulipas State of Mexico.  After a pre-dawn hike to a summit ridge, I was rewarded by flotillas of fog winding through the dry tropical forest below.  I was working on a book to document this very remote area.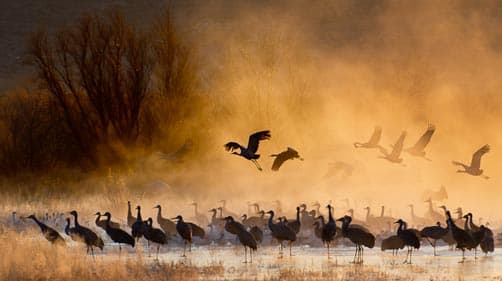 ABOVE: In the bitter cold of Bosque del Apache, National Wildlife Refuge, New Mexico, a miracle happens every winter as massive flocks of Sandhill cranes winter over grazing on the Rio Grande Valley field stubble. If you're planning on going, make sure you bring hand warmers and your camper's furnace is in good working order.  It's REALLY COLD!