Dave Ruane ventures out on Friday afternoons and finds a boondocking spot in the dark of night.  Where he wakes is the real surprise.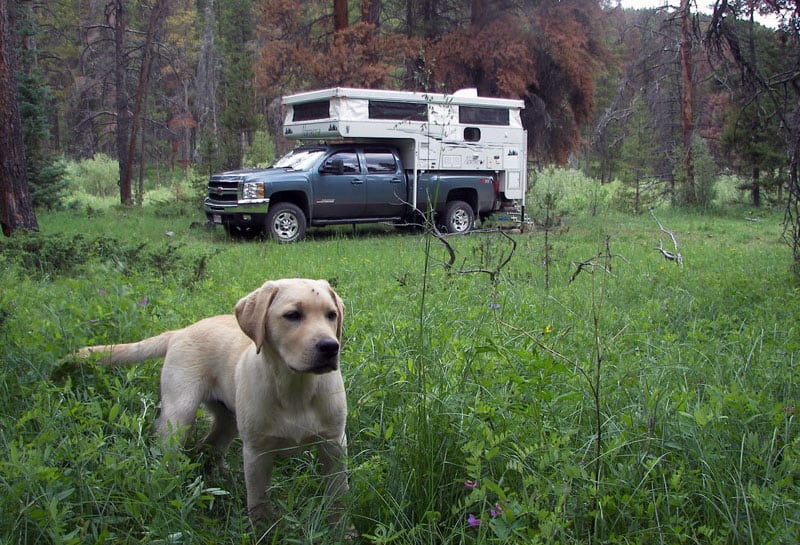 Above: Cooper Near Rawah Wilderness
Some truck campers plan their trips weeks, months, or even years in advance.  Before they leave their homes, they know every road they'll travel, every destination is booked, and nothing has been left to chance.  Even the fuel stops are pre-programmed into the GPS.
Other truck campers have a somewhat less planned approach.  They might have an idea of where they're going or a concept of how they'll get there.  Then they throw caution to the wind.  In fact, it's the opportunity of letting the trip take you that calls them to adventure.  Who knows what unforeseeable event will happen?  Just put the map down, hit the gas, and wing it.
Dave Ruane is somewhere between these two camps.  On one hand, he has his favorite destinations and events that he enjoys attending.  On the other, he likes to venture out as the sun is setting and find a boondocking camp spot by GPS, intuition, and headlights.  Does he get himself in trouble with his carefree approach?  He sure does!  And from what we gather, Dave wouldn't have it any other way.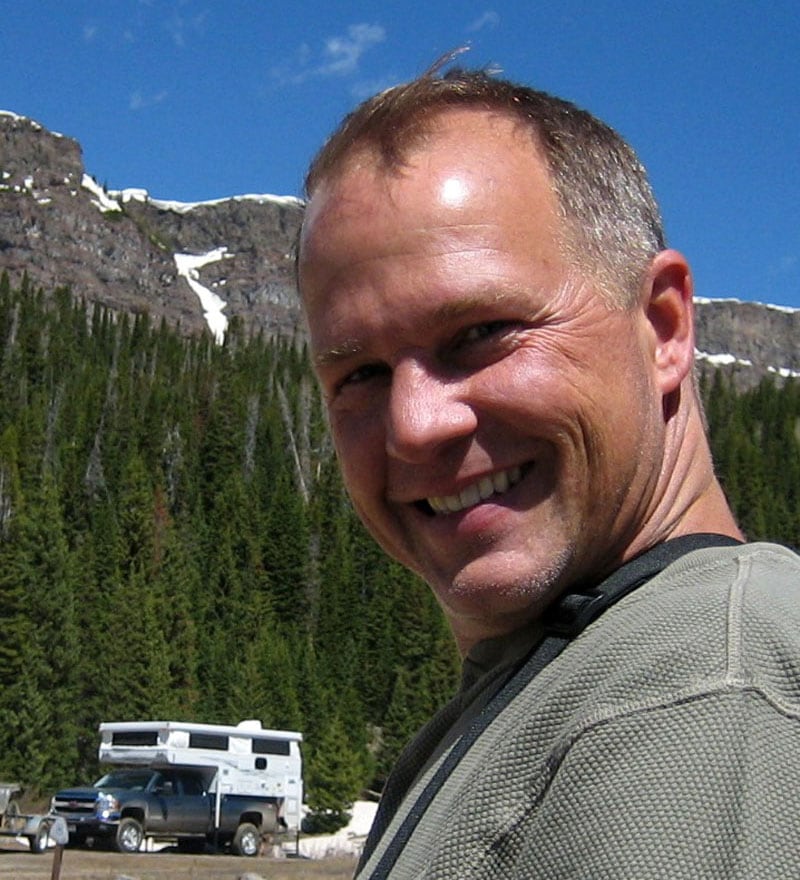 How did you get into truck camping?
A good friend of mine who goes hunting has owned a couple truck campers.  I originally thought they were the worst type of RV to have because they placed all of the weight in the back of a truck.  Then I started camping in my friend's camper and quickly realized that I needed one.
My truck camper gets me anywhere my truck can go.  That's a big thing.  I've hauled a pop-up trailer, a toy hauler, and a travel trailer.  By far, my truck camper has been the best RV I've used because there's no towing and no stress.
The truck camper has just the perfect amount of space and it gives me all the amenities I need.  It also keeps me warmer than a bigger RV could.  And I like having the hitch because I can pull an ATV and my Harley.  It's perfect.  Like I said, going anywhere is the big thing.  I love it!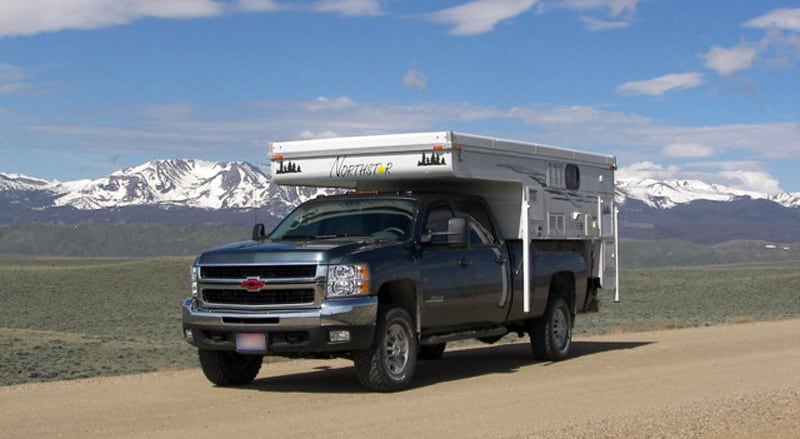 Above: Forest Road near Big Creek Lakes area north of Cowdrey, Colorado.  Saw a couple of moose and elk on this early spring trip.
"The Willetts are great and I am big into brand loyalty.  I really think Northstar is an excellent family business, and they make a great camper."
Why did you choose a Northstar pop-up truck camper?
Pop-up campers definitely have lower clearance and they're very lightweight.  As I've spent some of my adult life in Iowa, it was neat to me that Northstar Campers are made there.  The Willetts are great and I'm big into brand loyalty.  I really think Northstar is an excellent family business.  And they make a great camper.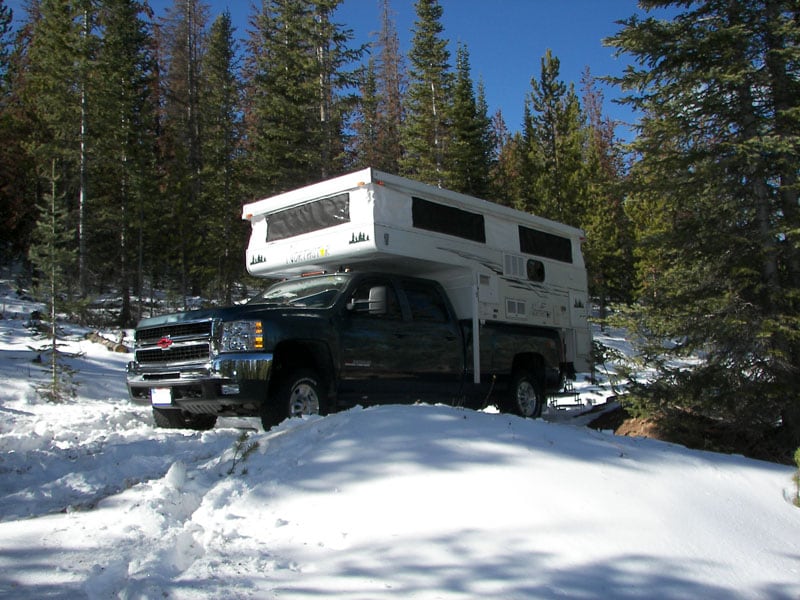 Above: A little snow in mid-October at a campsite North of Kremmling, Colorado
Walk us through the process of how you pick a place to camp.
First, I pick a general area that I want to visit, like Aspen or the Bighorn Mountains.  Then I open Delorme "Topo" topographic maps on my computer.  Delorme's software package also has Forest service roads.