I am sure a similar recipe exists somewhere.  I don't know, as I simply made this up at camp a couple of weeks ago with what we had on hand, and what sounded tasty.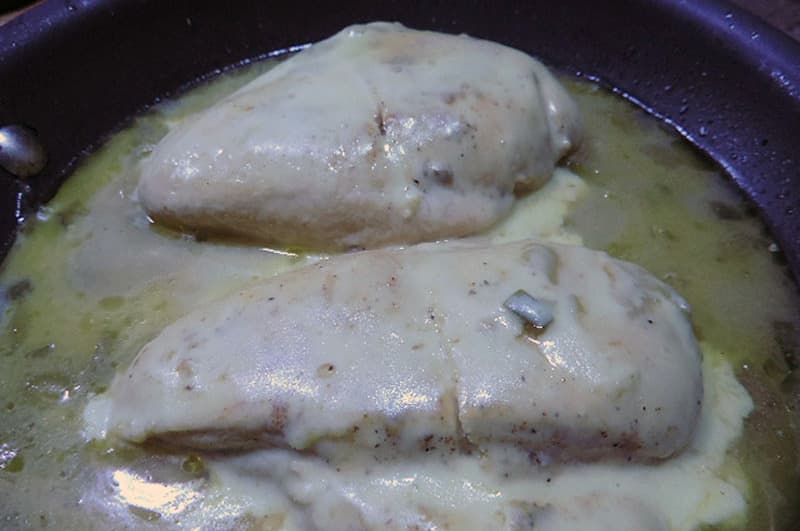 This one-dish wonder turned out to be one of the best things we have eaten recently, and will go on our revolving list of favorites!
2-4 boneless chicken breasts, depending on how many you are feeding
Fresh tomatillos – 6-8 large, 10-12 small, husked and rinsed
Large fresh jalapeno
Small onion
Sliced cheese – Monterey jack, Pepper Jack, Cheddar. Anything works
Chicken broth and beer
In a large skillet, heat up a couple of tablespoons of olive oil.  Meanwhile, finely chop the tomatillos, jalapeno, and onion.  Toss into the skillet and sauté until just starting to soften.  Add ½ c beer and ½ chicken broth.  Bring to a simmer.
Season the chicken with garlic salt, pepper, and chipotle.  Add to the simmering sauce.  Cover the pan.  Cook at a simmer until chicken is nearly done, turning once.
This timing will depend on the thickness of the chicken but should be between 20-30 minutes.  When chicken is almost fully cooked, add the sliced cheese on top.  Cover again and put on low until the cheese is melted.
Serve with refried beans and warm tortillas.
Have Fun
My best cooking advice for truck campers is simple; organize your space, plan ahead, and have fun.  The truck camper life is about weekends and good times with friends, wherever they may occur.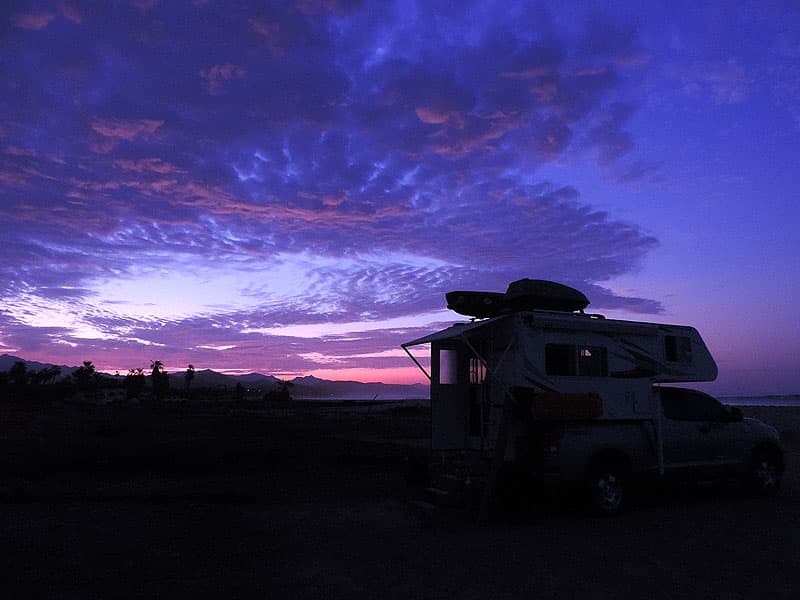 Hopefully you will join me in discovering the joy of camp cooking in your truck camper.  A truck camper is the ultimate comfortable getaway vehicle, and offer all you need for exploring nature.
To read more about Rhonda's adventures, visit her website at thenextbigadventure.net.