Above: Dutch oven roast chicken
Not so with our Dutch oven.  While it can be a bit of a time consuming process to get the briquettes hot and ready before the cooking begins, it is so worth it to sit down to a roast chicken with veggies, an oozy pizza, or a loaf of freshly baked bread.
House Cooking Versus Truck Camper Cooking
There are a couple of big differences between cooking in a house and camp cooking in our truck camper.  Time is the biggest factor.  Everything simply takes longer.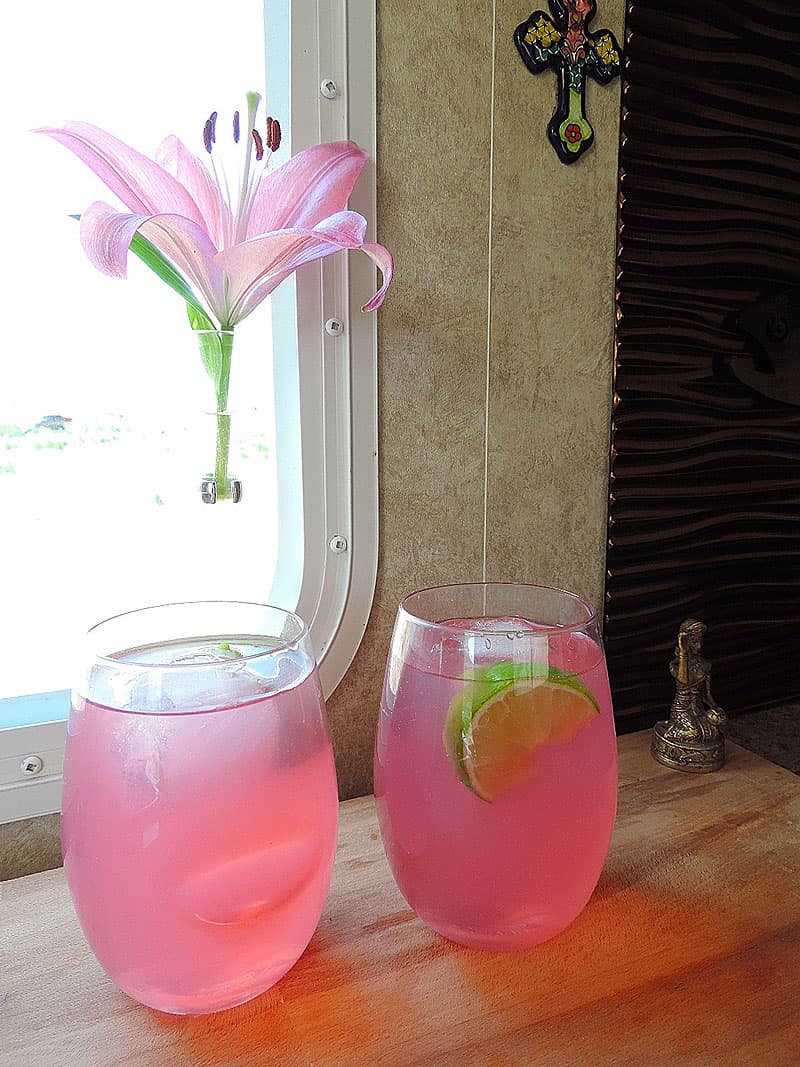 However, when camping, how often are you really in a hurry?  Pour another drink, sit down with a friend or a good book, throw in a fishing line and problem solved.
Another difference is that, most likely, you simply will not have all of your residential kitchen stuff.  I considered this an excuse to step up my game.
No food processor means honing your knife skills to learn how to finely mince produce.  A small refrigerator means buying or bringing only what you need for your trip.  No blender means learning to love the words, "shaken, not stirred".
Space is always a consideration in the truck camping world.  It is impossible to have cupboards and cupboards of gadgets.  Thus, it's essential to be extremely organized, with each item on-board serving a purpose.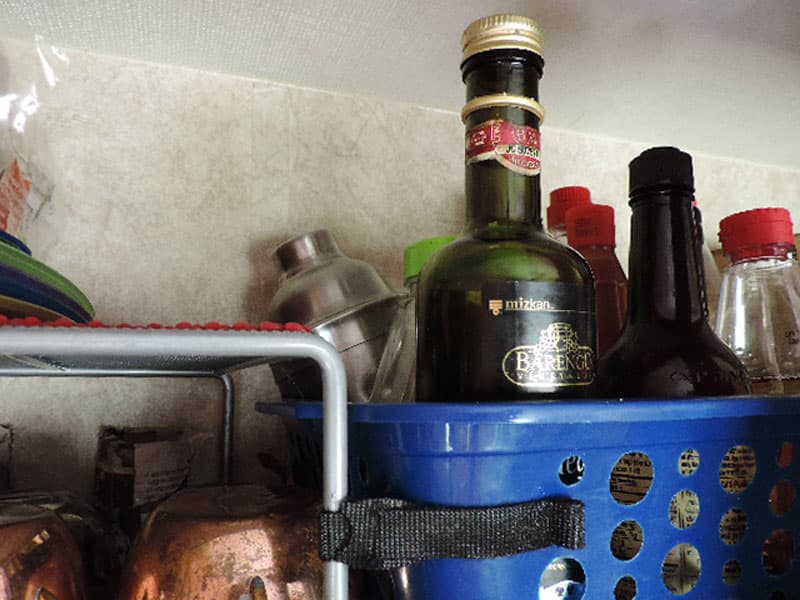 For the pantry part of my camper kitchen, I am a huge fan of using plastic bins to keep all of those vinegars, olive oils, and other items standing up and together.  Another plastic bin holds flour, baking soda, and other baking goods.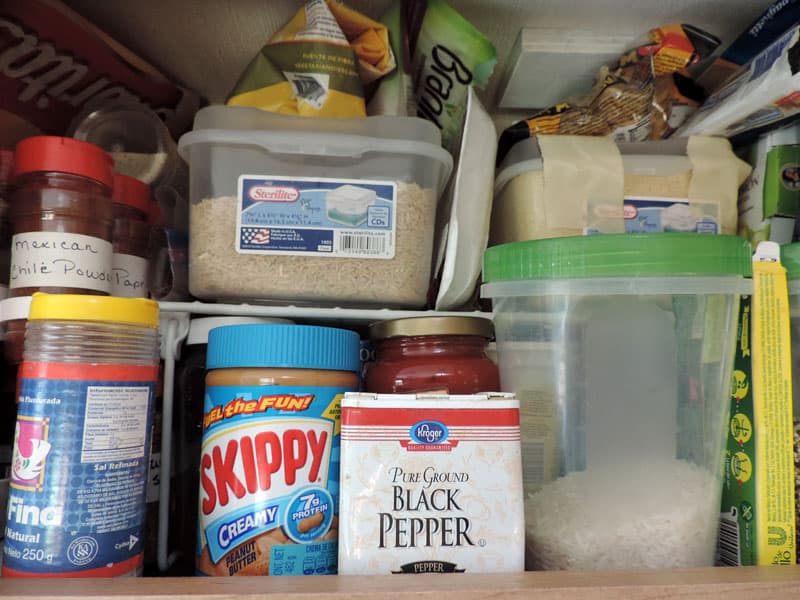 Lightweight metal shelves allow for double level stacking of cans, pasta, and other pantry foods.  Screw-top plastic containers make neat work for rice, quinoa, and other small goods.  Spices, essential for any cook, store nicely in the middle, firmly in place.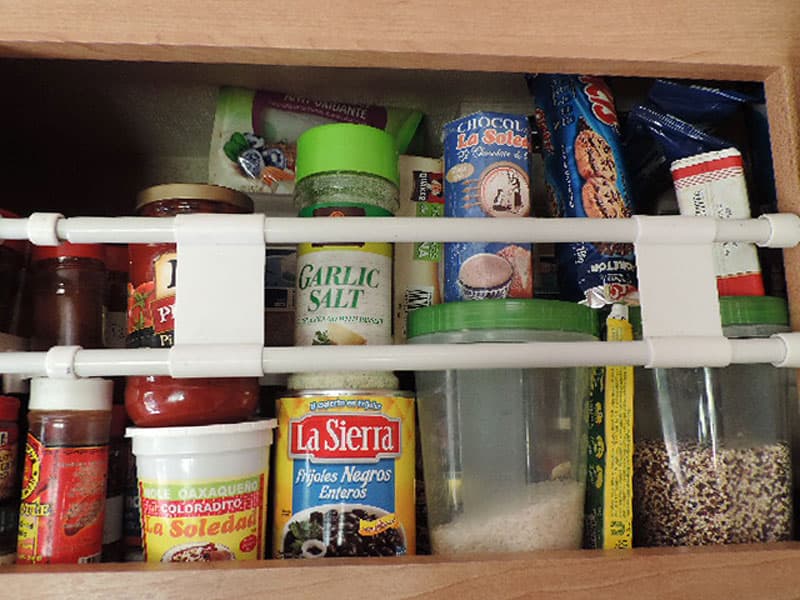 For travel days, we have found the RV refrigerator bars fantastic.  Rather than use them in the refrigerator, we place them in the pantry area of the cupboards to keep everything from shifting too much en route.
The Essential Truck Camper Kitchen
During our days of weekend camping from home, I worked hard at paring my truck camper kitchen down to the bare essentials, while not leaving out anything I might need.
Pots and pans, along with good knives, are an essential for everyone.  We try to limit waste and use good quality plastic plates, bowls, and glassware rather than tossing or burning paper plates.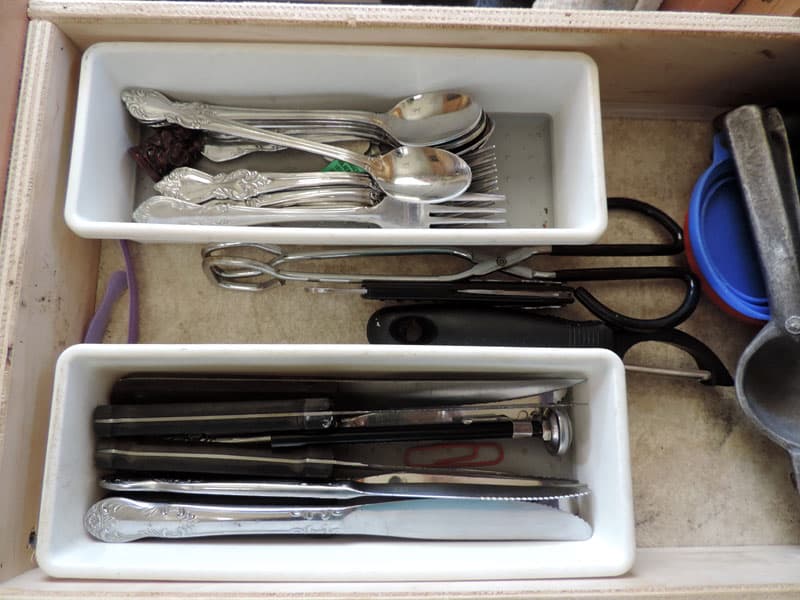 When we moved into our Adventurer full-time, I had to look even further at what I would truly need long-term.  In the past I didn't bring a potato masher, for instance, because I simply didn't make mashed potatoes for a weekend away at camp.