Full-time truck camper and traveling foodie, Rhonda Delameter, shares her secrets to cooking gourmet meals with minimal space, minimal ingredients, and minimal time.  Did we mention she's traveling through South America?

I didn't grow up as a foodie.  Life in small town Minnesota was basic meat and potatoes, rarely varying.  My mom, a picky eater, cooked because it was necessary, not out of the love of good food.
My entire life changed up when my family moved to the west coast.  Oregon offered so many new delicacies; fruits and vegetables I had never before discovered, and every fresh fish imaginable.  Ethnic restaurants on every corner offered up a cornucopia of taste sensations.  My taste buds soared and my palette improved.
Even in that discovery stage, it was never fancy food that drew my interest.  I was fascinated by the small mom and pop restaurants, the food cart scene, the seemingly simple meals that offered up flavor perfection.
Food Meets Travel
When Jim and I married and started traveling the world, we actively sought out street food, hole-in-the wall restaurants, and local restaurants that rarely saw westerners.  Back at home, I would attempt to recreate the food we had eaten, focusing on making them work at camp.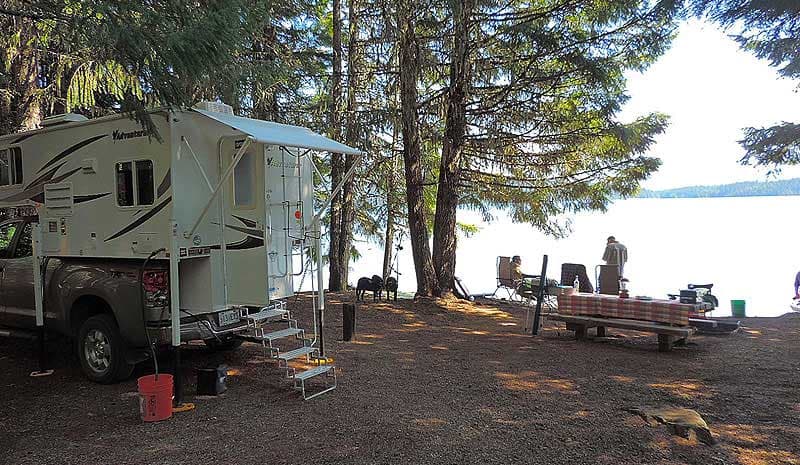 After several years of perfecting our art, I am thrilled to say that, while our life is now on the road in our truck camper, delicious food is always on the menu.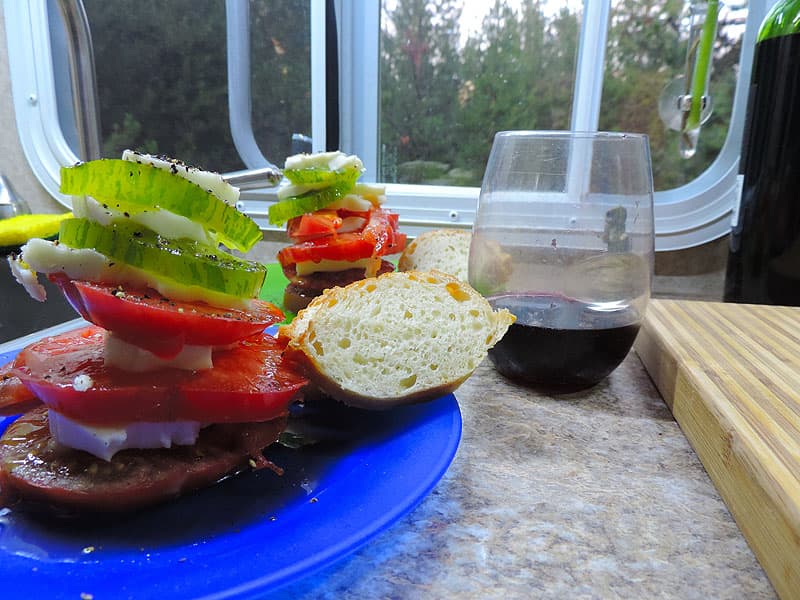 Above: Heirloom tomato mozzarella stack
Chicken enchiladas?  Check.  Dutch oven pizza?  Check.  Homemade bread?  Check.  Hungry for an Asian noodle bowl?  Check.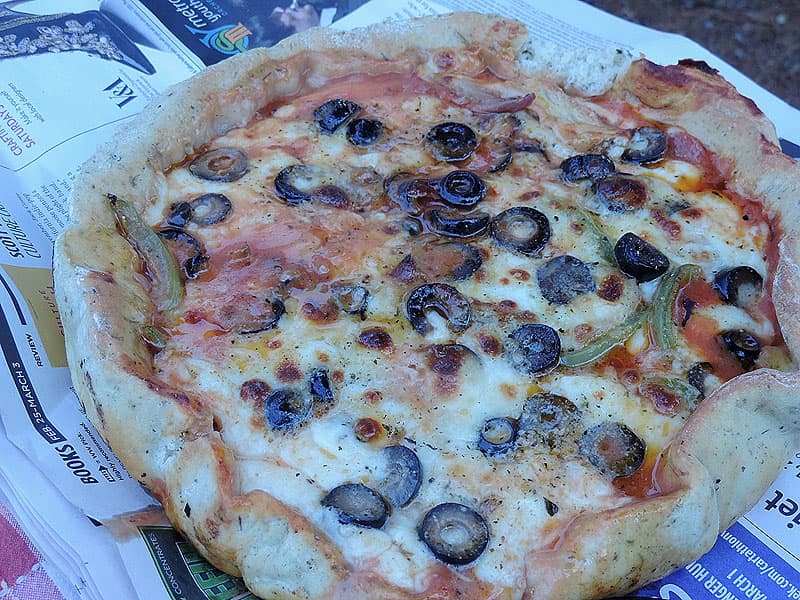 Above: Dutch oven pizza is possible while camping
What about a perfect cheeseburger and sweet potato pan fries?  All of these are not only possible on the road, but are probably on our menu for the week!
Finding the Perfect Camper for Cooking
In our search for the perfect truck camper, one huge consideration was the kitchen set-up and counter space.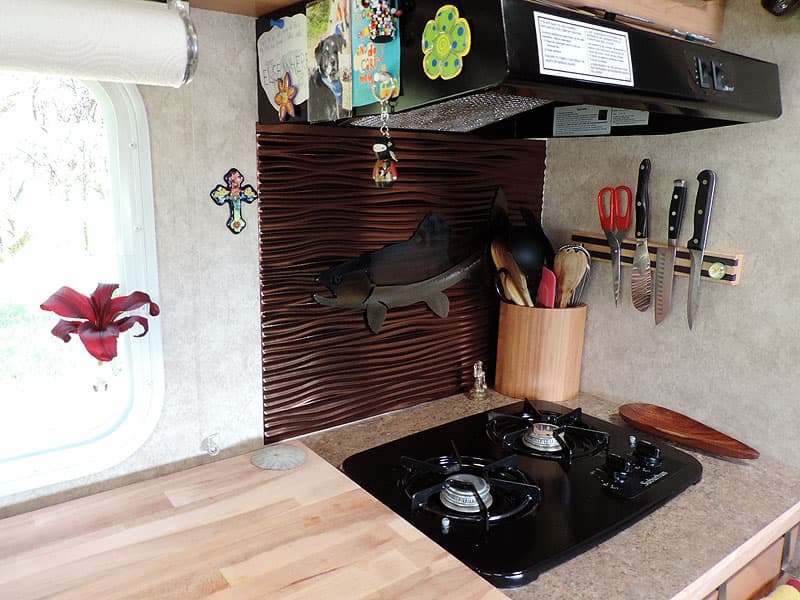 Above: The counter space in the Adventurer 80SK
We willingly gave up the bathroom we could have had in an another Adventurer model and opted for the Adventurer 80SK with its massive (by truck camper standards) amount of counter space.