Larry Bowman, Jeff and Bobbi Buck, John and Carol Small, and Kathleen Metcalf share their custom Phoenix Camper builds, and the equally unique truck camping adventures that followed.

About a month ago we had a conversation with Cari and Robby Rowe, Co-Owners of Phoenix Campers, in which they described a few of the custom campers that had left their manufacturing facility in 2012.
"Most folks don't understand what we do at Phoenix Campers," stated Robby.  "There's no production line here.  100% of everything we do is custom; from the floor plans, to the aluminum framing, to the cabinetry.  We give our customers exactly what they want, without compromise.  You don't have to settle for what's available.  If you can dream it up, we can build it.  Challenge us."
It was this last statement that caught our attention.  Since he asked, we challenged Robby to give us the names of some of their recent customers so we could hear their custom Phoenix Camper stories.  It's one thing to say you can build 100% custom campers, it's another to actually pull it off.
Without a pause, Cari and Robby gave us the 411 on a few customers and Angela emailed them that afternoon.  Their customers responded with pictures and stories of their experiences with Phoenix Campers, and their custom campers.
Kathleen Metcalf: 2012 Phoenix 6-Foot Custom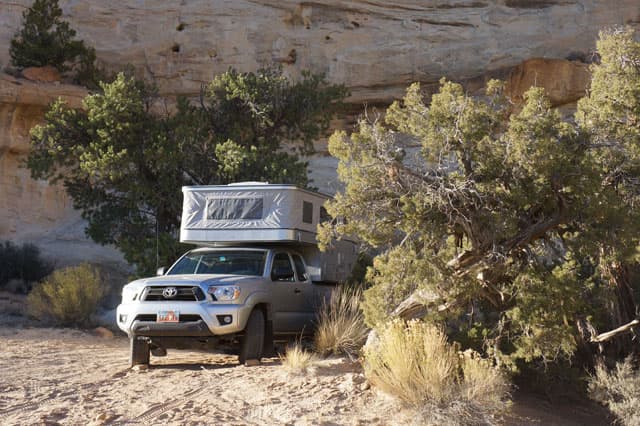 Based in Park City, Utah, my first criteria for selecting a camper was to have a lightweight, four-wheel drive rig to travel off-road in southern Utah for remote hiking and canyoneering.
Although I now appreciate the comfort and convenience of a camper, I don't want to miss the night sky and sunrise.  One of the main reasons I chose a Phoenix Camper was their pop-up mechanism allows for windows on all four sides, especially desirable in the cabover sleeping area.  Since the cabover sleeping area has a very low ceiling, I had Phoenix place a skylight there allowing me to lay in bed and look at the stars.
Prior to purchasing my camper, I did extensive research online.  I determined that working with Phoenix Campers would provide me with the custom options I wanted.  I went to the factory in Denver and liked what I saw, and started to map out my initial design with Robby.
Cari and Robby told me that every Phoenix Camper is custom built, and encouraged me to tell them exactly what I wanted.  I requested delivery of the completed camper in six months, so during that time, my design evolved as I got a better idea of what I wanted.  For ideas, I reviewed photos of sailboat designs, previous Phoenix Campers, and many other campers.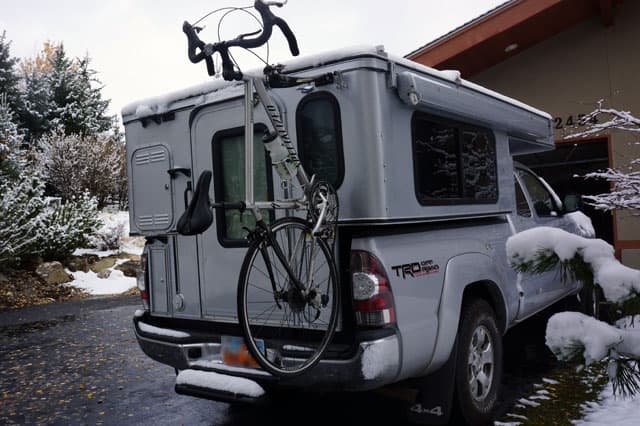 Two ideas I got during that time include rear bike blockheads and small marine transom steps in lieu of a larger rear ladder.
Phoenix accommodated my request for the healthiest camper possible by using water-based glue, substituting less-toxic materials when possible, and airing some materials outdoors, accelerating any possible outgassing.  Also, I installed linoleum flooring made with natural materials (without the plasticizing chemicals of vinyl flooring).  Sleeping in the small enclosed space of my camper, I wanted to minimize the potential negative health impact of indoor air pollution caused by the outgassing from the adhesives and materials.  I didn't want to be traveling in my camper and wake up with a headache!
I also have extra storage cabinets above seating area and extra drawers in the cabinets.  The seating in the dinette was made deeper for more storage.  It's a custom design of a seat extension so that the seating area converts to sleep two.
I provided Phoenix with the drawer pulls and switches that I wanted as well as upholstery and curtain fabric.  I wanted extra windows in my pop-up canvas and exit skylight over sleeping area.  I also have a convertible sink/stove combination with a glass cover.  On the exterior of the camper I have marine steps which have a lower profile than a ladder and Yakima bike forks.
Phoenix made the process of creating the customized camper that I wanted a great success.  Robby was very accommodating as I made changes, and offered his ideas as well.  Cari ordered the specific upholstery fabric, flooring, and cabinet hardware that I had shopped for online.  I returned to the factory at the beginning of production to finalize the design.  By that time I had a good long-distance working relationship with them.
It has been a great first season with the new camper.  We picked up the new camper in March, and made a couple of spring desert canyoneering trips to the San Rafael Swell.  This is open, beautiful desert country with vast mountain vistas, and twisting narrow canyons.  I immediately appreciated this new style of travel with the convenience and comfort of the outside shower, kitchen, and foregoing the schlepping of gear to set up camp and tents.
In July, we traveled to the Sawtooth mountains in Idaho to hike and enjoy a gathering of friends.  From a campsite near Red Fish Lake we had spectacular views of the jagged Sawtooth peaks and surrounding lakes and forests.  As women traveling, we appreciated feeling more comfortable in the camper.  The comfortable shelter of the camper was also great, as we weathered some torrential downpours.
We live in a mountain town, very close to some beautiful wilderness areas.  In July it was fun to take a friend with her small kids on an overnight camp-out only twenty minutes from home.  We camped in the forest by a mountain stream, with a visiting moose.  On that trip I learned how the camper is very kid-friendly.
An August hiking trip to the Tetons in Wyoming, near Slide Lake, was my next camping destination.  Rugged high Alpine trails were beautiful with wildflowers and rushing water.  There were a lot of bears in the area this summer.
I made a California trip in September, meeting my daughter and husband in Tuolumne Meadows, Yosemite to join friends for climbing and hiking.  We based the camper in a densely forested campground, near the high-elevation meadow with the spectacular backdrop of glacially carved domes.
I then drove to central California where I met a friend.  We spent days driving along the Pacific Coast Highway.  The road winds along beautiful coastlines and hugs the cliffs of Big Sur, passing various coastal parks in the area.  We camped in the coastal redwood forest and stopped when we saw a nice beach walk, lighthouse, or an opportunity to watch an elephant seal colony.  I appreciated the convenience of the camper and the ability to travel with a relaxed and unplanned itinerary.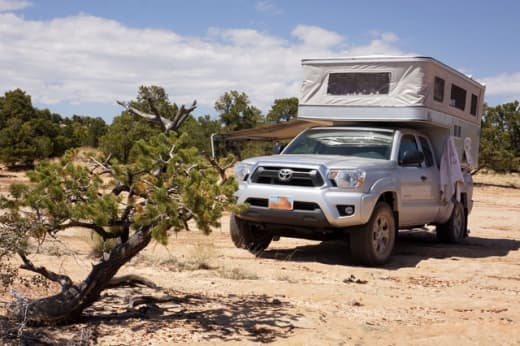 Above: Escalante, Utah
Fall is again good weather to return to the southern Utah desert, so October was time to explore a new canyon area.  That was the location of my photo submission for the 2013 Truck Camper Magazine calendar contest.
After a couple of trips in the camper, the camper comforts have begun to capture the attention of my die-hard tenting friend, who now requests a blast of warm air from the furnace to take off the morning chill before she rolls out of her sleeping bag.
I look forward to more travels with my husband in the future when he has time but, in the meantime, I mostly travel alone or with a friend.
I really appreciated the effort Phoenix made for me regarding customized materials and building processes to limit out-gassing, residual odors, and potential irritating fumes of traditional finishes in the camper.  I have also been very satisfied with the excellent Phoenix follow-up customer service. Any project like this will have a few kinks to work out, and they have been very accommodating and helpful."
Truck: 2012 Toyota Tacoma, 4×4, Access cab, V6, gas
Camper: 2012 Coyote Phoenix six-ft pop-up truck camper
Tie-downs and Turnbuckles: Phoenix tie down and turnbuckle system
Suspension Enhancements: AirLift 59561 RideControl Rear Air Bags Helper Spring Kit
John and Carol Small: 2012 Phoenix 11-Foot Side-Entry Custom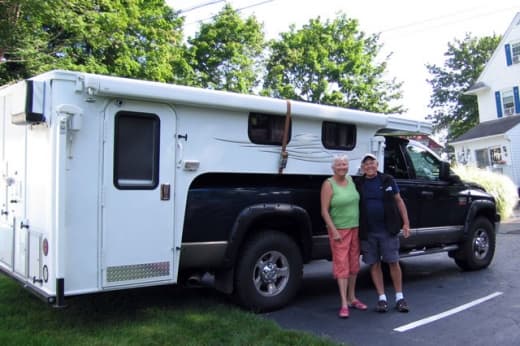 Above: John and Carol Small and their 2012 Phoenix 11 foot pop-up custom camper
In the beginning, I thought I wanted a motorhome.  We traveled with friends who had motorhomes and we rented a Class A for a vacation last year.  After that experience, my wife and I were in complete agreement that a pavement queen was not for us.
We then looked at every hard side and pop-up camper we could find.  It became a weekend adventure to look at various equipment throughout the Denver area.  Pictures and online videos were fine, but we wanted to get inside the campers to get the real feel of each design.
The decision to go with a truck camper was influenced by a number of factors including four dollar a gallon diesel, the availability of nation wide Dodge truck service, and the ability to drop a truck camper and use the truck separately.  "Keep it simple, stupid" was our mantra.
Our rig is eighty-eight square feet, which sounds horrible until you eliminate all the wasted space.  My wife likes drawers rather than shelves.  She functions like a five year old who must have a divided dinner plate so the food groups don't touch each other.  I found out what she wanted and made that a goal.  I could live out of a cardboard box.
My wife and I are in our mid-sixties. We wanted a side entry camper to be out of traffic when entering or exiting the camper.  To you youngsters that may seem silly, but you too will consider that important convenience in later years.  We use a single eight inch step stool when camping, but can easily and safely enter the side door without a step to get into the refrigerator or use the bathroom while traveling.
We actually had a very clear vision of what we wanted in our truck camper.  The stairs must be minimal and safe in low light or rainy weather.  The toilet and refrigerator must be rearward for access on the road with the top lowered.  The air conditioner should be rear wall mounted and the fresh water tank, batteries, and other heavy items should be forward of the axle whenever possible to help counterbalance the rear overhang.
I recommend using marine grade equipment rather than RV grade whenever possible.  The stove, refrigerator, and toilet are marine grade for the highest quality and minimal weight.  Don't go overboard on tank sizes because you really can get by on very little water.  Our tank sizes are thirty gallons fresh, twenty gallons grey, and ten gallons black.  Also, consider a secret compartment or a tiny safe for valuables, passports, etc.
All of our cabinetry and drawer faces are solid wood.  They are poplar stained with red oak and have a clear coat.  There is no particle board or plastic veneer.  The body floor and sides were constructed with high quality marine plywood rather than marginal lumber yard CDX.
As can be expected, we have had a few rainy days so it was great to have a full side awning that covered the doorway.  Our cabover bed is a full size mattress size rather than a king or queen size.  This shorter cabover length allowed us to mount the camper behind the windshield greatly reducing wind resistance.  Phoenix built an extra low profile top that extends only eight inches above the cab roof for fuel economy.  We use a four inch thick Tempurpedic mattress and sleep just fine.  The fixed windows below the pop-up are small to discourage break-ins, but the soft sides when extended have four side windows for outside view and cross ventilation.
I modified the holding tanks to employ a marine style macerator pump for easy and sanitary dumping.  I just put out six feet of garden hose and push a button.  That's far better than gravity dumping while on the road.  My system bypasses gray water back through the black water tank to completely flush solids out of the system.
We also have an emergency exit zipper flap built into the soft side in the front of our bed.  We can zip it open and roll out onto the cab roof in a few seconds if necessary.
I have made various special compartments and holders for all of my wife's needs and supplies so our frustration is kept to a minimum while cooking a later than expected dinner.  Believe it or not, we can be fully set up and drinking a beer in less than ten minutes after getting to our campsite.  It probably takes fifteen minutes for repacking and our pre-trip checks.  It is a team effort and good for our personal relationship in tight quarters.  The more I can do to make things easier and routine, the better our trips become.
Just recently we went on a trip to Maine.  We both enjoy sailing and booked a working trip on a wooden schooner in Penobscot Bay.  There were sixteen passengers and five crew.  All who were able raised, reefed, and furled the sails every day.  We island hopped and anchored off a different fishing village every evening.  There was good weather, great lobster, and a bunch of real nice but hearty shipmates.  This was not a Princess Cruise.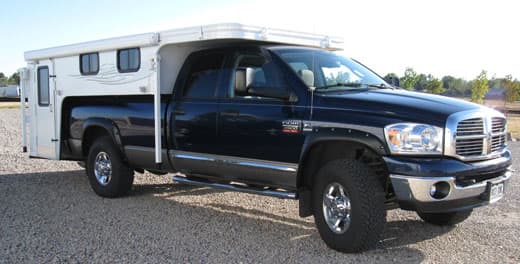 We camped all along the marine coastline, including Acadia National Park, without reservations.  We could slip into almost camp site since we are only twenty-four feet long and fully self contained.
We did the usual touristy New England things; ate fresh lobster on the docks, walked the piers in quaint little towns, and shopped for Christmas gifts.  We traveled from Colorado to Maine and back in six weeks with a total of 6,500 miles.  It was comfortable, safe, and happy thanks to our Phoenix Camper.
We sat down with Robby and Cari Rowe with a tablet of graph paper last December.  With their help, we had our design hammered out in a couple of weeks.  We made a deposit and were entered into their production queue.  Ninety days later we had our completely custom Phoenix Camper.
We found nothing affordable like this on the mass produced market; campers or motorhomes of any kind.  I already owned a long bed diesel pickup truck and really wanted to avoid buying another chassis on wheels.  The custom Phoenix Camper was the clear path for us.
Truck: 2009 Dodge 3500 Diesel, 4×4 with single rear wheels, LT 315 x 70R 17 tires
Camper: 2012 Phoenix 11 foot pop-up / custom customer side door design
Tie-downs/Turnbuckles: Four ratchet straps with easy internal access through camper sliding panels
Suspension: Springs and spacers removed from stock 3500 spring pack until the truck rode level when empty, air bags and anti-roll rubber snubbers installed (3 psi when empty and up to 70 psi with camper or heavy bed load)
Larry Bowman: 2012 Phoenix PULSE SC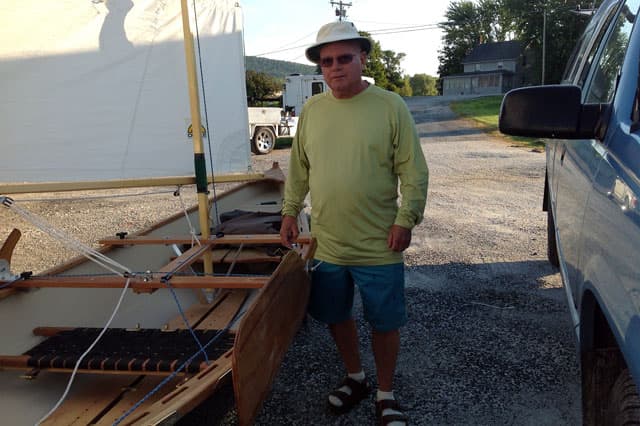 Above: Larry Bowman with his Adirondack Fishing Guide Boat
I chose to go with Robby and Cari because of an article in Truck Camper Magazine on Phoenix's PULSE SC.  I had been looking for a small pop up truck camper with an indoor shower and cassette toilet for some time to work with my 2012 Dodge, crew cab, four wheel drive, short bed truck.  Phoenix was the only company willing to give me all I wanted in a completely custom pop-up truck camper.
My 2012 Dodge Ram 1500 was modified a bit to improve the handling and load capacity.  I replaced the front and rear stock shocks with top of the line Bilstein shocks and replaced the rear coil springs with a set of Super Springs Coil Springs because they are stronger and provide about three-quarters inch increase in height.  I added a set of Air Lift airbags and changed out my factory tires to Toyo A/T for increased load capacity and better off road traction.
It's hard to believe one can have such luxury in such a small package.  Robby and Cari had me chose my floor vinyl and fabrics for the cushions, window curtains, shower curtain.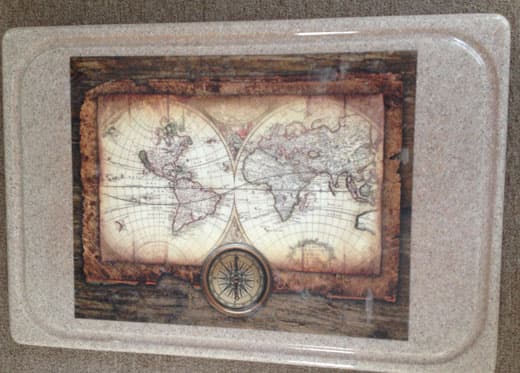 I also special ordered a table.  You see the mess in my camper because I was still trying to figure out the best possible storage areas.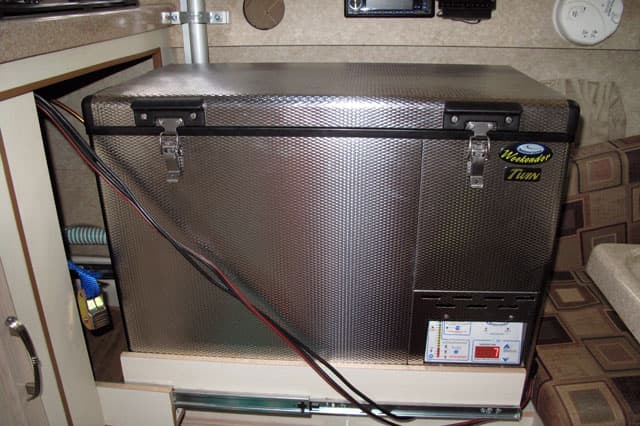 I also have a wall mounted air conditioner and a 12/110 volt National Luna refrigerator.
The overcab bed is queen size.  Robby gave me a nicer upgraded mattress which actually slept better than my Tempur-Pedic mattress at home.  I suspect this has something to do with the clean air and cool temperatures in Vermont, and just being outdoors.
Like all Phoenix Campers, my camper has under bed storage, perfect for towels and wardrobe clothing.  I also have an energy efficient catalytic heater that is vented outside.  I did have the opportunity to use the catalytic heater during my camping trip to Vermont, mostly to take off the morning chill.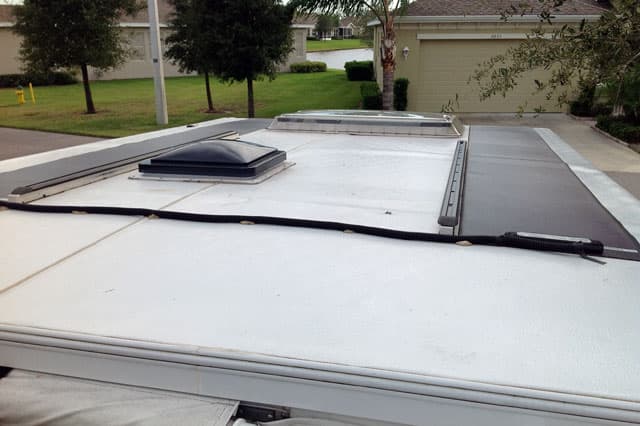 One exterior side of the camper has all the utilities; water, electric, and outdoor hot water shower.  My camper has a state-of-the-art on-demand hot water heater, two deep cycle batteries, two roof mounted solar panels, two powered roof vents, one Heki roof vent, Thule roof tracks, a three burner propane stove, and double sinks.  All of the interior and exterior lighting is LED.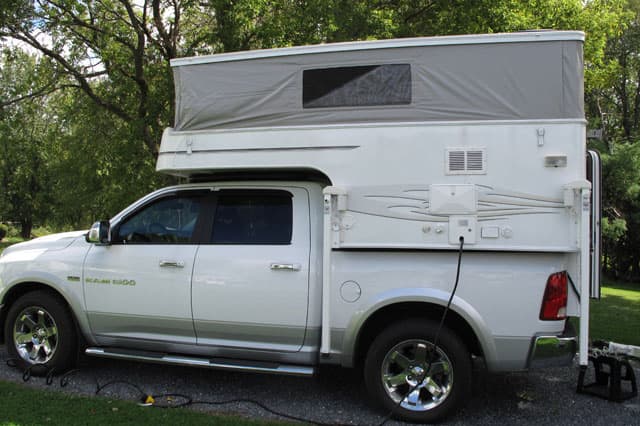 Above: Larry's 2012 Phoenix Pop Up 6 foot custom camper
One of my first trips in my custom Phoenix PULSE SC was to Vermont this past September.  I stayed at Otter Creek campground in Vermont for four nights.
I actually chose that campground because it was close to Adirondack Guide Boats in Ferrisburgh Vermont.  I bought a fourteen foot rowing boat from Adirondack Guide Boats and drove to Vermont to pick up the boat.  I later moved on to Manchester, Vermont so I could take a two day fly fishing school from Orvis.  In Manchester, I actually stayed in the famous Equinox Hotel.
My total time in Vermont was seven days.  I also stayed at the River's Edge Campground which is very close to Lake Champlain.
Vermont is a beautiful state, one which I will like to visit again and spend more time exploring.  Vermont is mostly two lane roads so one must not be in a hurry.  But then I am retired and blessed to have a wonderful truck camper, so why hurry?"
Truck: 2012 Dodge Ram 1500 4X4 Laramie Crew Cab
Camper: 2012 Phoenix Pop Up 6 foot
Tie Downs: Phoenix Tie Down System
Suspension Enhancements: Super Coil Springs for rear for added lift and heave river load rating. Rear air bags added.  All shocks changed out to highest rated Bilstein Shocks. All tires changed out to Toyota Cross Country A/T tires for higher load rating over factory.
Jeff and Bobbi Buck: 2012 Phoenix 8-Foot Custom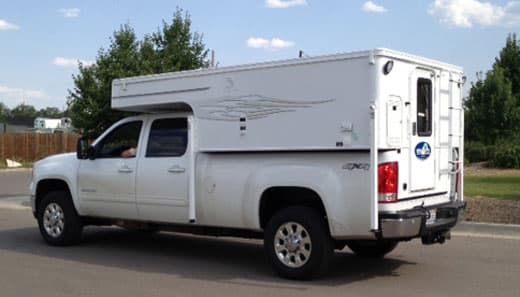 Above: Jeff and Bobbi Buck's Phoenix 8 foot custom popup camper
Before purchasing the Phoenix Camper, I had three four-wheel drive Ford vans.  Before that, I went tent camping, but time is so precious on trips that I don't want waste it on setting up or breaking down camp.  The four-wheel drive vans and Phoenix Camper have served my requirements perfectly, but the Phoenix Camper has the benefit of being more spacious and comfortable.
Robby fulfilled my every desired feature, provided important counsel as to various alternatives such as different stoves and refrigerators.  Not one idea seemed like a chore to him, but rather as a challenge that he welcomed.
His construction and tie down system are far superior to any other I have seen.  The tie down straps are easy to install and remove.  Additionally the straps are secure and provide a feeling of security since they do not come loose from vibration.
Some of the custom details I had installed by Phoenix are a roof observation hatch that measures 28" x 36", several 12-volt interior outlets, LED interior and exterior lights, a 12-volt exterior outlet, a catalytic heater, and a Dometic sink and range combination that is absolutely beautiful.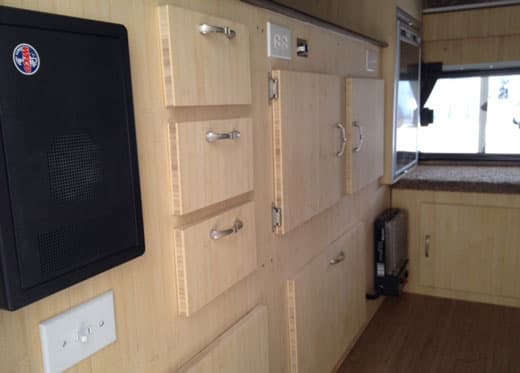 Above: Bamboo interior in Jeff's Phoenix camper
I also requested Corian countertops, because they are so clean and durable, and a Bamboo interior, which looks great and is easy to maintain.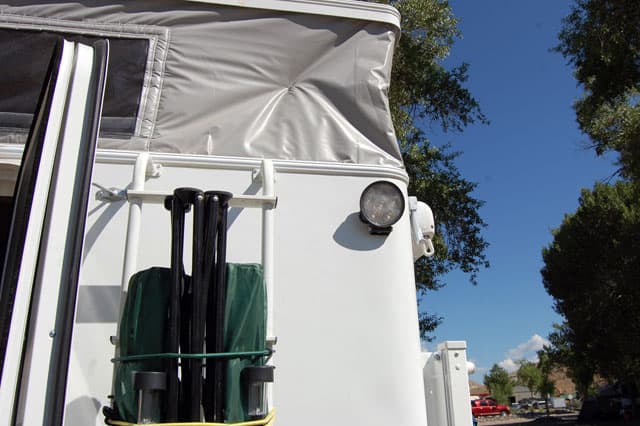 I have a five gallon water tank, a ladder, which is as important an item for carrying gear as it is for accessing the roof, and roof brackets for attaching roof racks to carry kayaks.
Features I decided against were a toilet, shower, water heater, and forced air heater.  All of these add unnecessary weight, take up valuable space, or require additional tanks.  Having storage space is much more important.  Campgrounds have toilets and showers.  We can heat up water quickly on the stove, and the catalytic heater is just perfect since it provides heat and doesn't use up the house battery.
The things I have personally added to the unit have been minor, such as fishing rod racks, a small interior light with a switch that is accessible from the doorway, and some specialized electrical connections for my electronics.
Our maiden trip began immediately after picking the camper up in Denver.  We proceeded through Colorado, Wyoming, and Montana taking in many of the National Parks, visiting friends along the way, and taking my grandson Landon to catch his first trout.
Since then we have taken trips to the Eastern Sierra Nevada mountains here in California and are currently planning a trip to the sand dunes to ride ATVs.  Hunting season is here and many weekends through the end of January will be spent in the backcountry.
Another benefit of this camper is that we don't feel like an intrusion when visiting friends and family.  We can comfortably sleep in the camper and not awaken our hosts when we rise to enjoy the breaking day.  Rattling the coffee pot will not cause a stir.  Finally, when we leave, they don't have to clean up after us.  In the spring we intend to do some kayaking, fishing, and attend music festivals.
Truck:  2012 GMC Crew Cab, Long Bed, Diesel, 4X4, with Allison Transmission
Camper:  Phoenix 8 foot pop up
Tie-Downs/Turnbuckles: Phoenix tie down strap system