Ryan Chylinski has camped under the SETI dishes at Hat Creek Radio Observatory, parked at the Vehicle Assembly Building at Kennedy Space Center – during a launch, and boondocked near the VLA in New Mexico. Get ready to camp with SpaceX.

Before career.  Before mortgage.  Before marriage.  Before kids.  Before the traditional path of life takes hold – there is a moment.  Money is still required for living expenses, but just your living expenses.  In this moment, you can choose to embark on a traditional life path, or you can dare to take a road less traveled.  A lot less traveled.
Enter into this moment the concept of a truck camper.  Go anywhere.  Camp anywhere.  Extended off-grid camping.  Free BLM and national forest camping.  With the internet providing ample work opportunities, the options are only as limited as your imagination, and courage.  It's no wonder that so many are turning to this concept; both before a traditional life path takes hold, and after it winds down.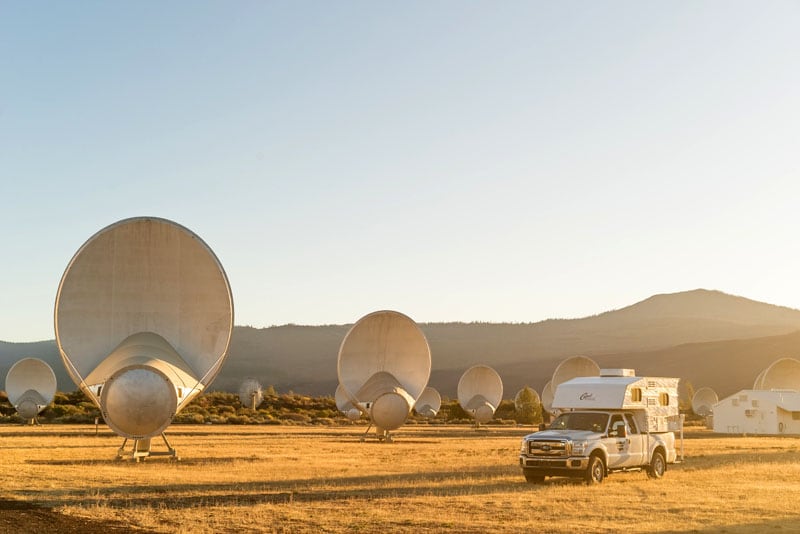 Above: Ryan Chylinski's Capri Retreat at Hat Creek Radio Observatory in California
Imagine you're in your mid to late 20s, and you've decided to take this leap.  You're done with high school and perhaps college, but you're not yet ready to commit to a career, house, spouse, and children.  You bought a truck and camper, and found online work to pay the bills – from anywhere.  And then you hit the big question.  The really big question.
What do you want to do?
Meet Ryan Chylinski, a young visionary with a love for science, space, photography and travel.  With a 2012 Ford F250 and 2017 Capri Retreat, Ryan lives full-time on the road, funding his lifestyle with freelance work and side projects he provides and creates online.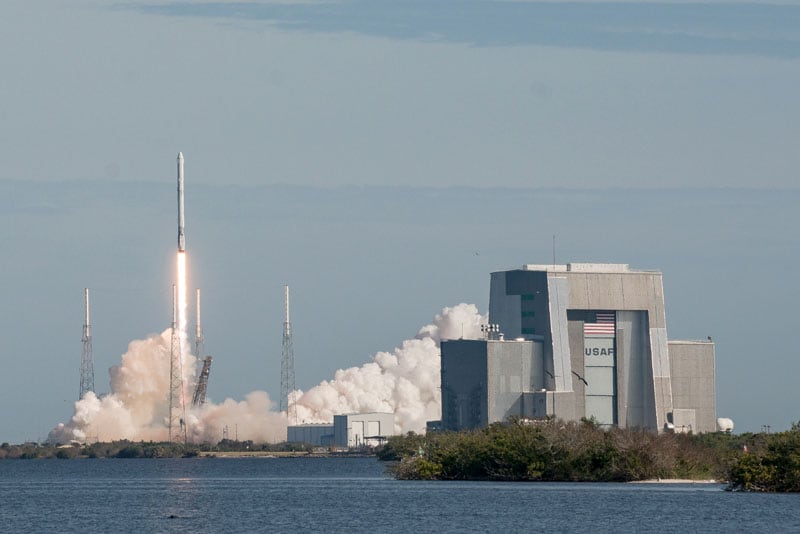 Above: Ryan specializes in launch photography
But that's not the story here.  You see, Ryan has turned his passion for science, space, photography and travel into incredible opportunities.  Imagine press access at Kennedy Space Center during multiple SpaceX launches.  Imagine camping under Hat Creek Radio Observatory with the SETI team.  If that doesn't impress you, his time-lapse photography during these experiences will.
Forget holding onto your socks.  They're about to rocket!  Click the links below…

SpaceX, NASA, and KSC  |  SETI Institute and Eclipse  |  NEXT – Full Time In A Capri