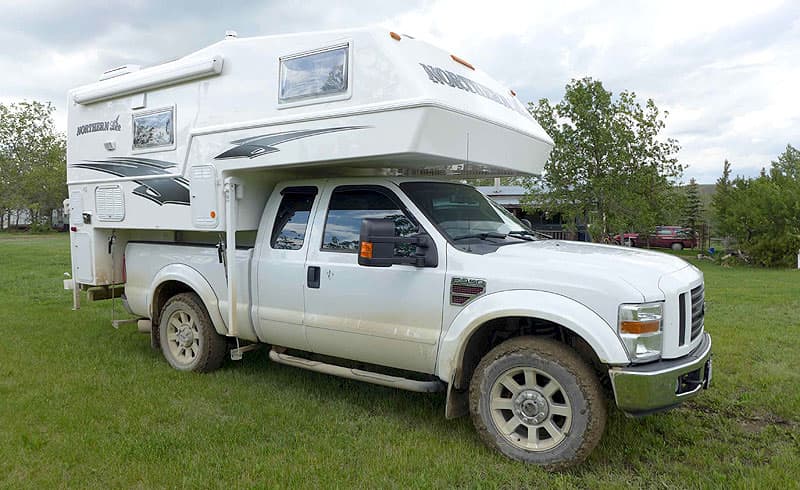 Above: Lemsford Ferry, Saskatchewan mud bath
We chose the Northern Lite 8-11 based on the size of the truck we wanted to get.  We ordered a Special Edition because of the long list of standard features that come with it.  We wanted a camper that would fit a short box truck so that we wouldn't be stuck driving a big truck at times when we're not camping.
The day we picked up camper there was a couple from Germany who also bought a truck camper.  They were taking a trip through California to South America.  We thought what they were doing was neat.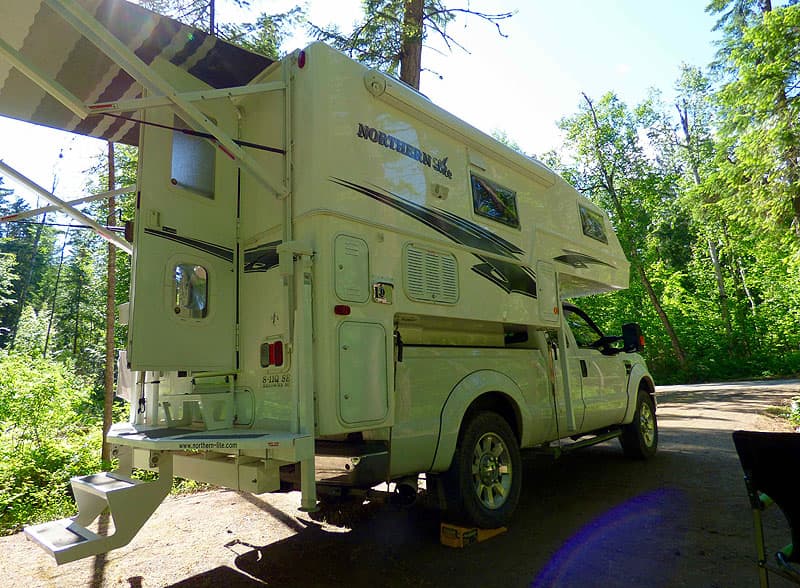 Above: Camping at Shuswap Provincial Park, British Columbia
Roland: We wanted to keep our footprint small; physically and environmentally.  That's why we didn't want a generator and opted for two solar panels instead.  We haven't needed a generator once.  We have toast by using the oven or stove top, and have been very happy camping completely off-grid.
TCM: When did you set out on your dream trip?
Roland: We left on Friday the 13th.  We didn't plan the date, it just happened.  All of our initial fears have evaporated.  We're having a great time on the road.
Kate: We don't miss the house.  Now we have a new experience everyday.  We are living in the moment.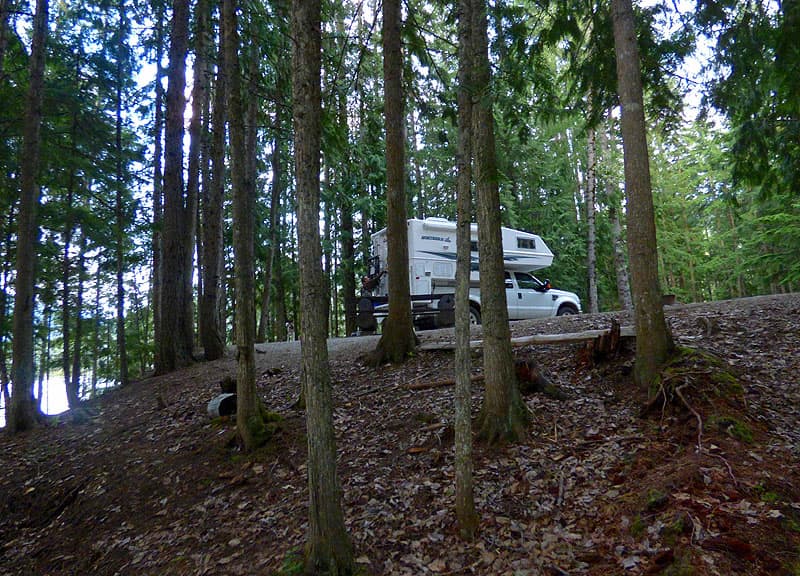 Above: Camping at Sugar Lake
TCM: Have you had many challenges on the road?
Kate: In Canada, there are not a lot of boondocking spots.  There are, however, forestry roads.  You just have to be careful as you can drive 30 km (18.6 miles) and then wind up a place you can't camp.
Roland: Many campers are conscientious and respectful of the land, but there's also a lot of litter and disrespect.  Many British Columbia forestry sites are being shut down simply because of litter.
Even in the national parks there is a movement to contain visitors because there's been so much disrespect for the land.  We have seen trashed campsites, including one with discarded lasagna trays in the bushes, with bear signs everywhere.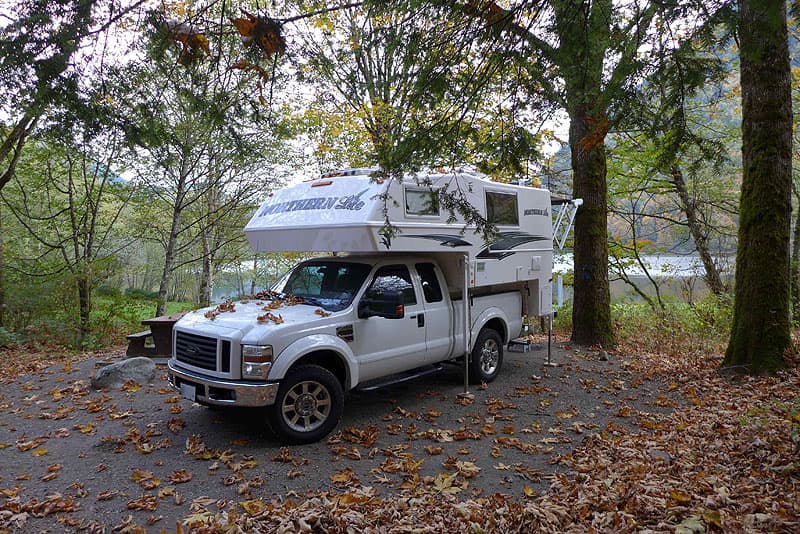 Above: Sasquatch Lake Provincial Park, British Columbia
TCM: That's disturbing.  So finding campsites has been difficult?
Kate: We have had challenges finding remote places to camp.  We had envisioned camping in the provincial and national parks for a month to get our camping feet wet.  But we found that the provincial parks are crowded most of the time.  Finding a quiet area where we're not surrounded by monster RVs and generators is hard.  We want solitude.