Together in their 2007 Northstar 8.5 Arrow, Andy and Guinness Spedden seek adventure from Nova Scotia to New York City to the thrills of Dollywood.

We first met Andy and his "puppy dog" Guinness at the 2008 Mid-Atlantic Truck Camper Rally.  As a large German Shepherd, Guinness immediately commands your attention.  Andy has quite the presence himself, although his bark is somewhat less menacing.  It turns out both Guinness and Andy are quite the gentlemen.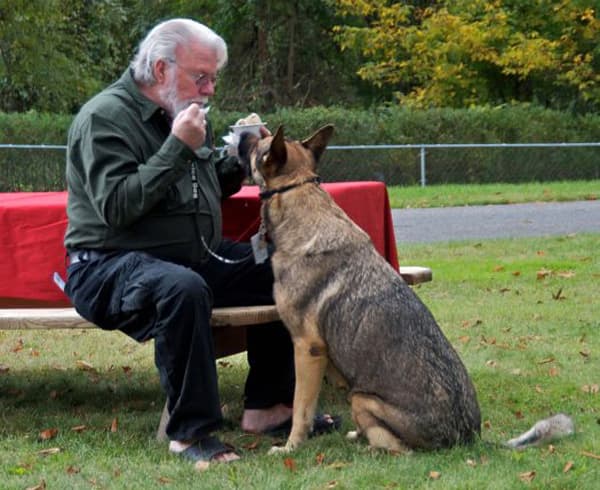 Andy loves talking about his Northstar and the many adventures he and Guinness have been on together.  Perhaps not since "Turner and Hooch" has there been a more adventurous dog and owner duo.

TCM: How did you find out about truck campers?
Andy: In the 80's, I was an RV mechanic in Florida.  We did a lot of work on Jayco truck campers.  We also had Class As and pop-ups.  We worked on everything that came in the shop.  I have an analytical mind and I'm handy.
I inherited a 1972 Apollo Class A when my brother died.  It was on a Dodge 440 Chassis.  I had it for a couple of years.  I was probably lucky if I got three miles to the gallon.  At that point, it was twenty-two years old and things started going wrong.  The water heater went out.  The furnace didn't always work.  When things really went south, I was in Thurmont, Maryland staying at a campground.  With the rent I owed the owner, I told him I'd give him my motorhome.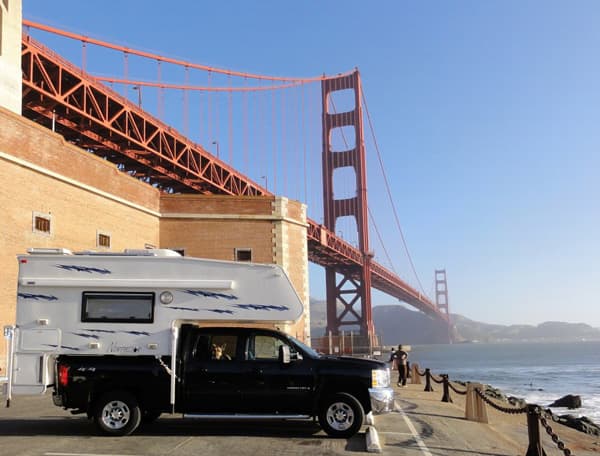 That's when I decided that I was going to a truck camper.  The greatest thing about a truck camper is that you can go anywhere with it.  I started looking in Delaware and I saw a Northstar at a dealer here.  I really liked the Northstar and the way it was built.  I already knew how nice truck campers were because I had worked on them as a mechanic.  One day I called Northstar and talked to Rex Willett, President of Northstar Campers.

TCM: How did you end up with Rex's camper?
Andy: I started this idea of getting a dog, getting a truck camper, quitting work, and seeing the country.  I ended up finding a dog breeder in Illinois on the internet.  While I was there, I went see my nephew, Martin, in Chicago and then visited the Northstar factory in Iowa.
On the way out west, I checked on my new dog, Guinness.  The next day I went to Iowa and Rex welcomed me.  They are great people!  He let me talk to the guys and take photos.  Because I was an RV mechanic, they let me climb on the roofs and look at the designs.
I fell in love with the Northstar campers even more.  Rex and I sat down and built a camper.  I told him to let me sleep on it a night.  The next morning there was a camper sitting there.  He had used it for a show and used himself one time.  It had more than I wanted, but he made me a deal I couldn't refuse.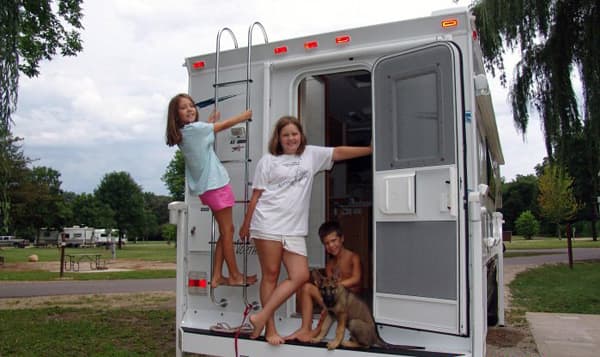 I left Rex and gave him a deposit for the camper.  I told him I would pick up the camper in a month.  I drove back to Chicago and did some sightseeing with my nephew, picked up my new German Shepherd puppy, and then flew back home out of O'Hare airport.
Shortly after, I took the truck out to Iowa and they loaded up the camper.  Since the camper was specifically made for Rex, they let me pick it up in Iowa.  They don't normally have people pick up their campers at the factory.  I packed up my grandchildren and my puppy and drove from Delaware to Cedar Falls.
We arrived in the evening and went into a motel.  The next morning we took my truck to Northstar.  It was 104 degrees in Iowa!   That day we went to the lake and played while Northstar got the truck ready.
As soon as they put the camper on the truck in Iowa, I asked if they could measure my rig height.  The railroad bridge near my house is 10'8" and my truck camper is 10'10".  Now I have bought a new truck and I'm even higher at 11'2".  That's something that everyone needs to know.  I put a sticker on my front windshield just to remind me of my height.
That evening we went back and picked up the truck camper and went to a local campground to see how everything worked.  The next morning we went by the factory, asked a couple of questions, they answered them, and we were off to Chicago.  My grandchildren, Guinness, and I also went to Ohio to see my niece and we went through Shanksville, Pennsylvania to see where the plane went down.

TCM: Tell us about your New England adventure this past summer.  Did you boondock in New England?
Andy: I would boondock on the weekends and go to campgrounds during the week.  The campgrounds were full over the weekends.  By going to campgrounds during the week, I didn't need to make reservations ahead of time.  Friday, Saturday, and sometimes Sunday nights I would stay in Walmarts or I parked on the street in a town.
In Maine, I wanted to go to all the harbor towns.  The harbor is a great place to park because nobody bothers you.  It's quiet at night and there's free parking.  Lots of times on the streets there are meters during the day, but they don't work overnight.  The truck camper is small and not seen.

TCM: How is driving through New England different from driving in other parts of the country?
Andy: In New England, the streets are smaller.  An advantage of the truck camper is that you can go down narrow streets.  On a two way street it could get hairy, but you can do it.  I noticed that there were lower bridges more in Connecticut than anywhere else, so knowing your rig height is critical.
During my trip, I stayed on Route 1.  I really wanted to take this trip at thirty-five miles per hour rather than seventy miles per hour.  In Connecticut, the road keeps cross-crossing the railroad.  There were places to re-route.  I had to go around the railroad bridges.  It also happened in Monktin, Canada.
In those little towns, there would be a truck route that would re-route me, plus I use the GPS with my computer.  If you do take a turn off the assigned route it recalculates.  The trucking industry has a GPS that is designed for high vehicles.  I use Microsoft Streets and Trips.  I have a thirteen inch computer next to me in the truck.  It shows where I am on the map.  With the computer, I can widen the map out or make it closer in.  I can change the font size.  It was really good to have up in Canada.

TCM: Name a place that you were glad you had a truck camper as you were traveling through New England.
Andy: There were so many.  One place in particular was in Halifax, Nova Scotia.  The roads were so narrow because it is an older town.  Also, in Adison, New York the streets are very narrow.  The greatest thing about the truck camper is that you can park in a regular parking space.  While I was at the Corning glassware factory, I was able to park in their regular parking spaces.  And in rest areas, I could go in with the cars.  That's a great advantage to not be in with the tractor trailers.
TCM: Where would you recommend someone traveling through New England in a truck camper visit?
Andy: The coast of Maine was magnificent!  The harbor towns in Maine are not crowded.  If you like lighthouses, Rockland has a lighthouse museum with a lot of information there.  There's a real neat lighthouse out on a mile long jetty.  It's a small town with good little restaurant.  I stayed in the harbor there two nights and ran around the town to see different things.  That's what I liked about my trip so much.  I could go to the smaller towns and park.
I laid out the trip ahead of time.  There were places I wanted to go, so I laid out the map and then refined it.  The greatest thing about the internet is that you can type a town into your search engine and read about what's there.  Some of it was just dumb luck and part of it was planning it out.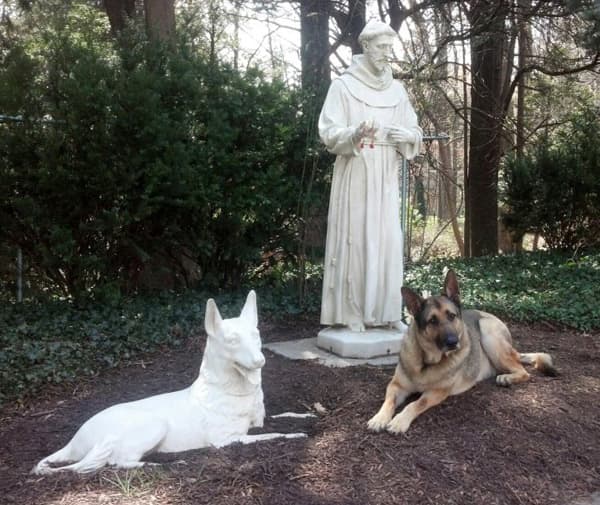 TCM: When you were at the Mid-Atlantic Rally this past April, you dropped your camper.  Do you drop your camper whenever possible?
Andy: I like to drop the camper because it's more comfortable to sleep in and to get in and out of.  It's easy to remove.  It takes me ten minutes.  With the electric jacks it's great.  I would never have a camper without electric jacks.  I can then drive around the town with the truck and leave the camper.  When I was in the Boston area, I went to a campground in Plymouth.  I got there on a Monday and stayed there all week.  From there I used my truck to drive to the top of Cape Cod, into Boston, and Plymouth.  I was able to use the camper at the campground as a base.
TCM: Tell us about driving your truck camper through New York City.
Andy: Driving in New York City was fun!  I'm a mean old so and so.  I was born and raised in Washington DC and drove fire trucks in DC.  New York City is probably one of the worst places in the world to drive.  If you are intimidated, don't drive there.  They will run you over.  You've got to be willing to fight for your rights.  I didn't get in any accidents.  I had a few attempts to cut me off.  They figured they could run me off the road.
You can drive your truck camper through the city.  I parked right by ground zero and parked uptown at the Empire State Building.  After seven at night, it's cleared out and I could park on the street with no problems at all.  Nobody bothered my camper.  With being in a pick-up truck with a truck camper, they just think we're old people tourists.  They don't think we have anything worth stealing.  I was going to stay the night in New York City in my parking spot, but it was just too noisy with the traffic.  So, I just headed home to Delaware.
TCM: You have a cassette toilet in your Northstar.  How does that work for you?
Andy: I love it!  It's so easy to empty.  When I leave a campground, I dump the gray tank and then the cassette toilet and then I'm good to go.  I go to rest areas that have bathroom facility by taking it out and dumping it.  If you're visiting someone you know, you can dump it in their toilet.  When I'm done with camping, I can dump it in my house.  That was one of the reasons I went with Northstar.  That system, to me, is a lot easier than dealing with black tanks.  And it's got it's own water supply.  You are not using your water supply from your fresh water.

TCM: You travel with your dog, Guinness.  How does Guinness like the truck camper?
Andy: Guinness has been camping since he was three months old.  As he's grown, we've had to adapt.  He used to sleep up in the big bed, but he's gotten so big that I now pull the couch out to give him more room.  He's a spoiled dog.  He doesn't want to lay on the floor.  Last year Guinness hurt his left rear leg.  When I started this trip, I went and bought a ramp so that he could get into the camper easier when the camper is on the truck.  His leg has gotten better.
TCM: How does having a truck camper come in handy when you visit your family?
Andy: When I go see my family in Florida, I use my camper at my family's house.  Last Christmas through the month of January, I was there.  I love it because I have my own bed.  I parked in the driveway at my sister's house in Naples.  At my sister's I could get up in the morning and make my own coffee and then I could go in and join them for breakfast.  After that, I went to Key West to visit my son and I parked the camper in his driveway.  My rig is small enough to fit in a driveway.   My dog, Guinness, has his own space and I'm not imposing my dog on others.

TCM: Do your grandchildren like your truck camper?
Andy: They love it!  The first camping we did together was when we went out to get the Northstar.  After that, we've gone to Luray caverns and Shenandoah in Virginia.  I went down to Florida to visit them and took them to Cape Canaveral to see a shuttle launch.  There was a McDonalds across the street from the Walmart.  I noticed there was an electric outlet on the light pole in the parking lot, so we had all the comforts of home that night.  We got to see every bit of Cape Canaveral even though the shuttle didn't go.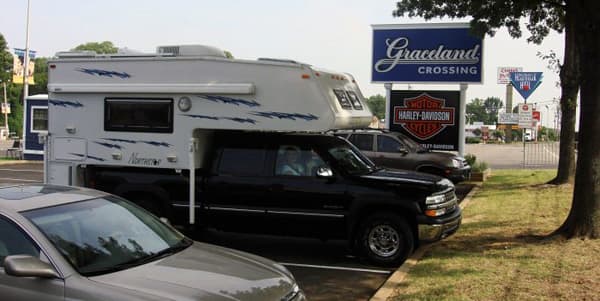 Last summer I had my grandchildren for five weeks.  They came up for the fourth of July and then we went to Dollywood.  We stayed for ten days, seven of which we were at Dollywood.  We went across the state of Tennessee to Chattanooga, Nashville, and Memphis.  We went to New Orleans after Memphis.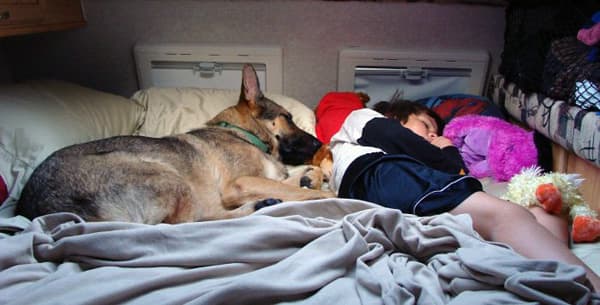 Most of the time I went to campgrounds because there were so many of us.  It gave them more to do at a campground.  Eventually, we went back to St. Augustine to drop them off.  Then, Guinness and I went back to Dollywood to see Dolly Parton in concert.
TCM: Is there anything you'd like to add to your interview?
Andy: If you get a Northstar, I would suggest to get the back door with the double windows.  I actually bought one from Rex.  I like it because you can see what's behind you.  I feel that's extremely important.
The other accessories that I feel are important are the electric jacks and back step.  The back step makes it easier to get in and out and it's a place to store your sewer hose.  Also the cover over the Fantastic Fan vent is worth the money.  I also made Rex put in the front windows.  So, at night if it's not too hot, I turn on the Fantastic Fan and the front windows are open.  The Fantastic Fan has a thermostat on it, so it would turn off at a certain temperature.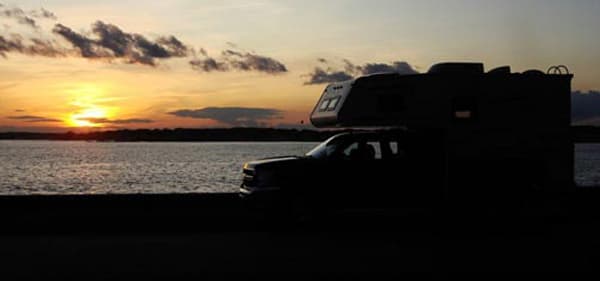 The windows in the Northstar are sound proof.  When they're closed, it's quiet.  I have a Honda 2000 that I love because it's not too noisy.  I got the camper with the boot and open the vent so that the air conditioner from the truck will go into the camper.  I love it.
TCM: Thanks Andy.  Give Guinness our best.
Andy: Will do.