TCM: I'd say that makes you an early adopter.  Looking at your photography, you have obviously camped in cold weather.  What do you think of the Alde hydronic heating system in the Cirrus?
Aaron: This past winter, the Alde system definitely exceeded my expectations.  I've been in temperatures multiple days in a row at -9 or -10 degrees.  The Alde system kept me warm and comfortable.  Obviously I was going through a lot of propane but, on two 20-pound propane tanks, I was able to go for six day trips in extreme cold weather.  Also, we were not hooked to shore power.
The way the Alde system works is unique.  The Alde heating convectors run behind walls, behind cabinets, and behind cabover bed.  There are no warm or cool spots.  It's literally warm throughout the entire camper.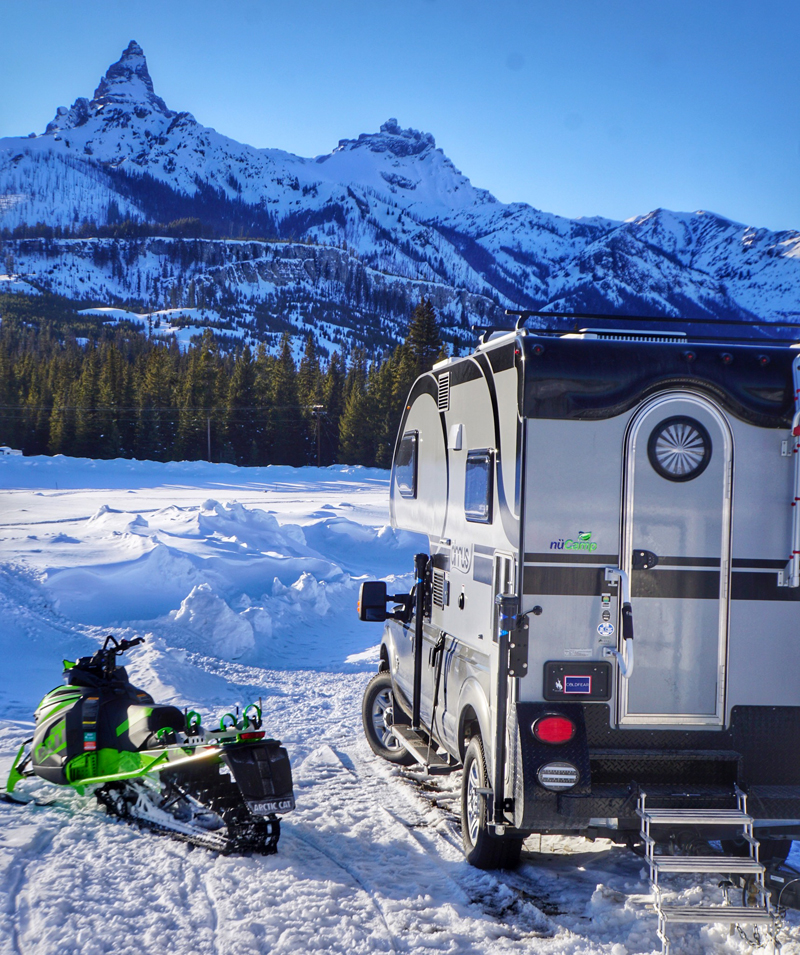 Typical places where a camper would freeze up in extreme cold are warm with the Alde system in a Cirrus. There is a heated tube running through the water pump and tank areas.   It's almost impossible to freeze this camper.
Best of all, the Alde system is quiet. You don't even know when it's on.  I was a little nervous about it even working when I didn't hear anything.
With the Alde system, we left our camper heated through the entire winter in a heated storage unit.  The Alde was set at 40-degrees.  Since I camp throughout the winter, I didn't want to winterize every time I got back from a trip.
People want to turn on the heat in a camper and feel it instantly.  That's not how the Alde system works.  It's slow to heat but, once it's heated, the entire camper stays warm.  It's a really impressive system for winter camping.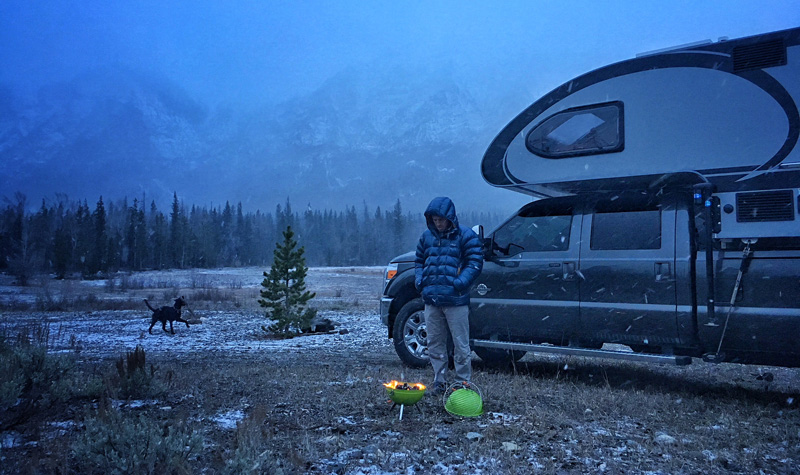 TCM: One of the main drawbacks of a typical RV furnace is the power draw from the furnace fan.  Since you were camping off-grid in the cold, how did your batteries hold up with the Alde system running?
Aaron: I have two 6-volt AGM batteries, a diesel generator, and two 100-watt solar panels on the roof.  On my six day trips, I kept the heat at 70 degrees.  At night the camper was at 65 degrees.  Outside it was -9 or -10.
Two hundred watts of solar power was enough to power the Alde system.  I didn't run the generator at all.  The batteries would only go down to 70-80% overnight, but the solar system would charge them up in the morning.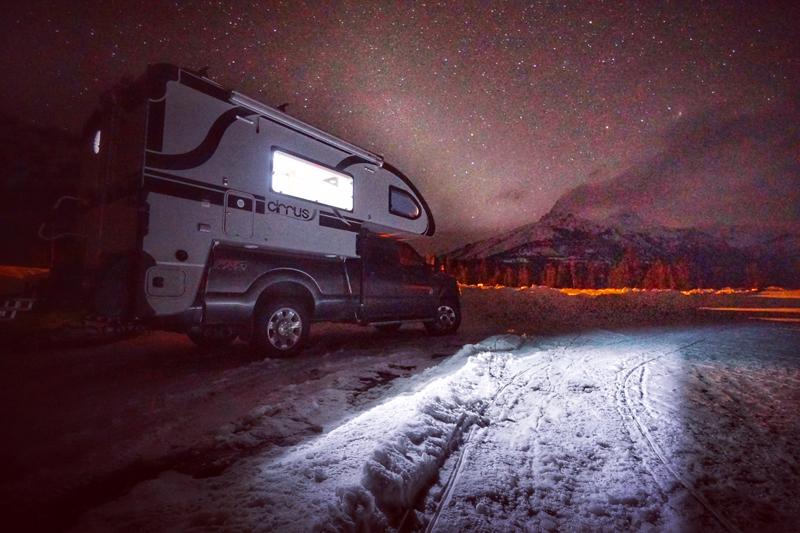 TCM: That's extremely impressive.  I would not even try to camp in our camper in temperatures that low.  How did you get into ice climbing?
Aaron: I grew up in California.  I moved to Colorado in 1995 when I went to college in Boulder.  A friend took me out rock climbing, which was cool.  When winter came, he suggested that we go ice climbing.
Then I joined my family for a Thanksgiving in Cody as part of a hunting trip.  I wound up ice climbing in Cody on my 21st birthday.  I was pretty much in love with ice climbing at that point.
Two years later I moved to Cody for the purpose of ice climbing. I was working for a medical company in Colorado and had an area sales position.  In my early twenties, it was probably not the best decision for my dating life.
I was really focused on climbing at that point. It was what I wanted to do.  Twenty years later, I am still living here.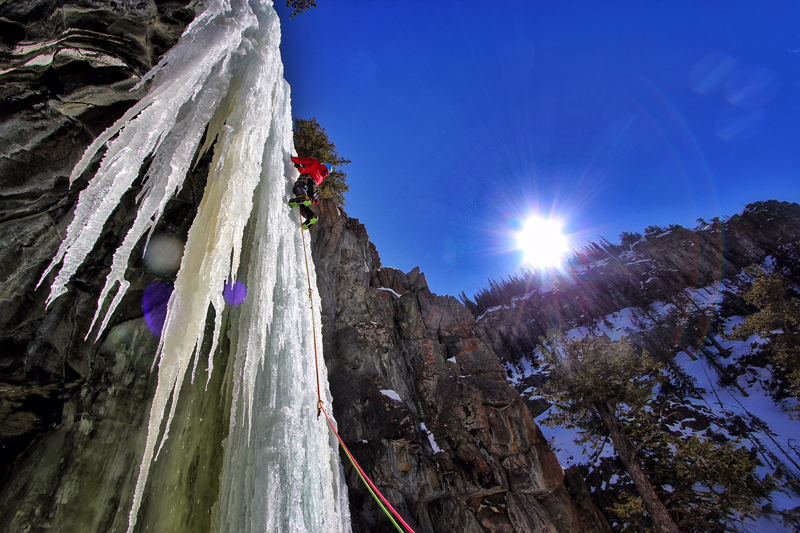 TCM: How does someone learn to ice climb? It sounds like a very dangerous activity for beginners.