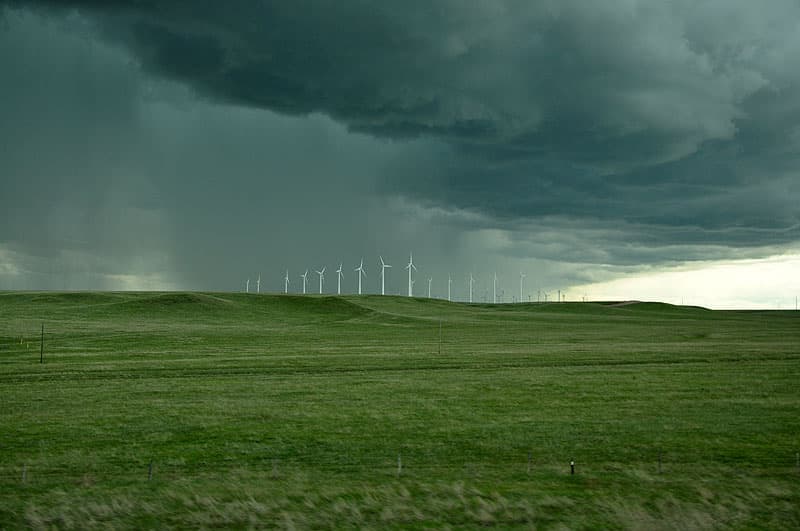 How beautiful it was to watch the dark curtain of rain with occasional white slashes of lightning.
"The next morning brought us to Colorado, big sheep country!  One of the greatest thrills we experienced so far was the serrated peaks of the Rocky Mountains with lovely outlines and stormy snowy tops marching beside us."
We followed 85 right into Lupton.  What a different drive it was when she cruised down 85, all farms and ranches.  Today it is all subdivisions, businesses, cars and trucks.  I could not take 85 into downtown Denver like she did.
"…how we dreaded going through our first large city, neither of us had much experience in driving and none in a large place, but we knew there was a first time for everything as I bravely took the wheel and gallantly drove through the city…"
Denver was too dang much traffic for me so we cut over to the interstate and on to Loveland.
Above: Buffalo Bill Cody's grave site, then and now
We followed the gals up to Mount Lookout, and looking down from the top there are probably a couple million more people, cars, and trucks now compared to 1931.  They drove up to the top of Lookout Mountain to see Buffalo Bill Cody's grave site.  A change we could see was in fencing around the grave site.  The tourist shops, I am sure, were not there in 1931.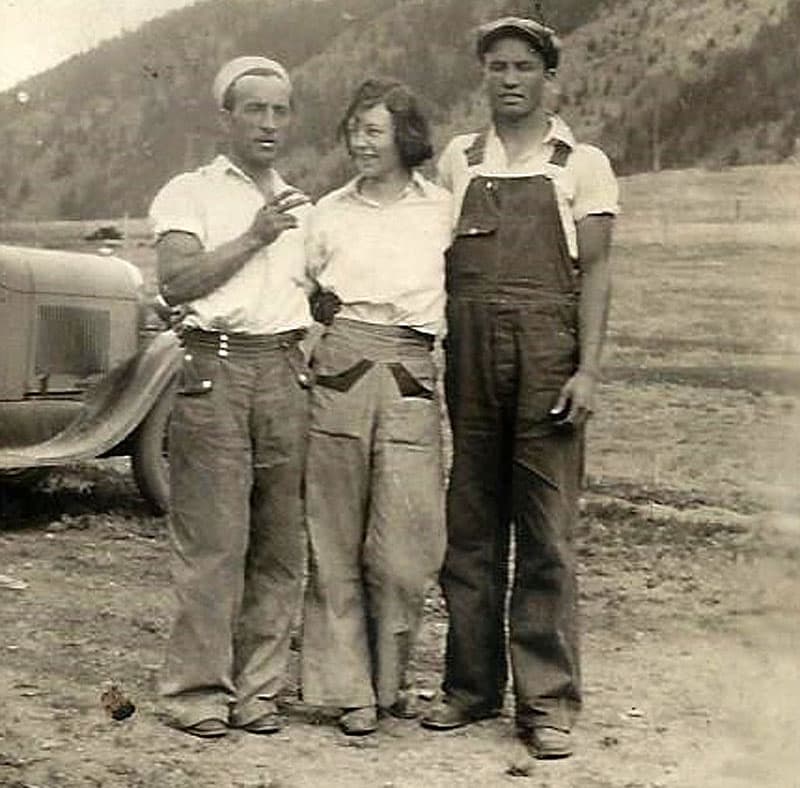 We proceeded on through Idaho Springs where Vera and Marty stopped to watch them pan for gold along the creek stating, "we could note the tiny particles of gold laying at the bottom of the screen after all the gravel was washed away…".  Imagine, panning for gold in 1931.  There is a large mining operation in Idaho Springs now, but we did not see any activity when we came through so we continued on to Echo Lake.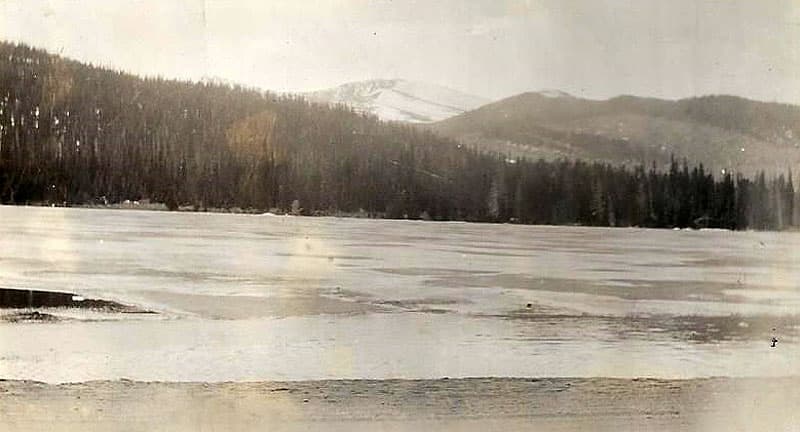 Above: Echo Lake, Mt Evans, Colorado in 1931
In 1931, Echo Lake was isolated far up in the mountains on the way to Mount Evans.  Today it is a great get-a-way for thousands each weekend.  It was easy to find the spot where she took her photo.
Just as Marty and Vera were unable to go up Mount Evans because of snow, we too were unable to go up Mount Evans because the road had yet to open.  However, we ate some of the best tasting pie at Echo Lake Lodge.
Above: Tiny Town, Colorado, in 1931 and 2015
On our trip down the mountains, we stopped at Tiny Town, a miniature town established in 1915 by George Turner.  It was located on the old Denver to Leadville stage coach station site.  Originally built for the enjoyment of his daughter, it became a tourist attraction and has survived fire, flood and different ownership to celebrate its 100th year in 2015.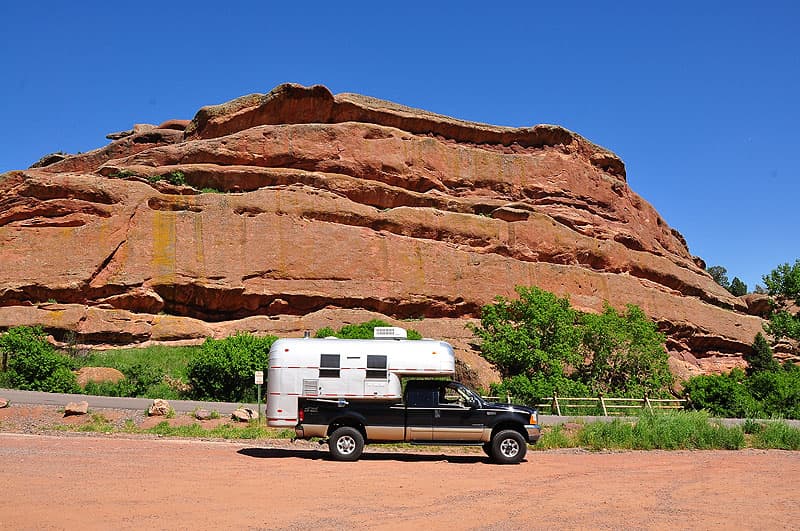 "Big towering rocks of brilliant red loomed before us.  They seemed to beckon to us and hint their mysteries.  Like sentinels, they guarded the secrets that were held in them."
I was afraid I would not find the spot where Grandma took her photo at Red Rocks, but it seemed Grandma was traveling with us.  When we pulled into the parking lot I noticed it was the same rock formation she photographed.
Red Rocks is an amazing outdoor concert hall with acoustics that are the purest I have heard anywhere.  The acts performing there, even in 1931, must have been brilliant.