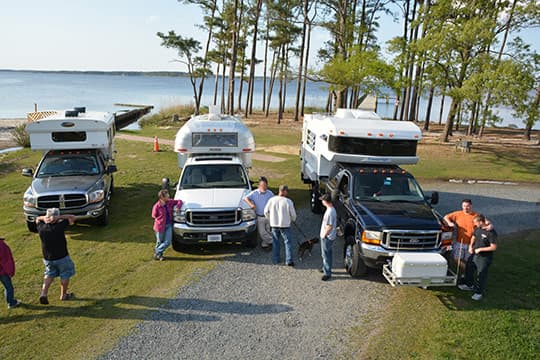 As the sun began to approach the horizon, we gathered the old campers by the water for a picture.  For me, this was the high point, literally and figuratively, of the entire event.  What a lucky view I enjoyed.
If you missed the Question of the Week we did with the results of this photo shoot, check it out here.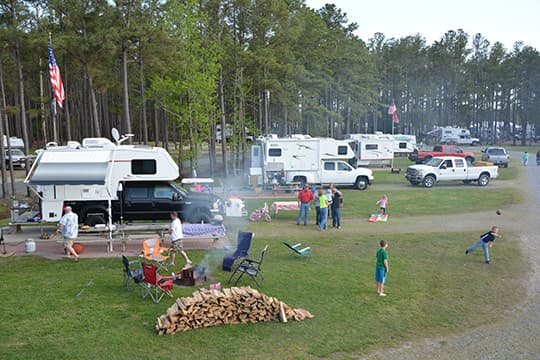 When I turned around on our Northstar 8.5 Arrow, I had another unique vantage point.  This photograph really captures the festive mood at the rally, right down to the mid-air football.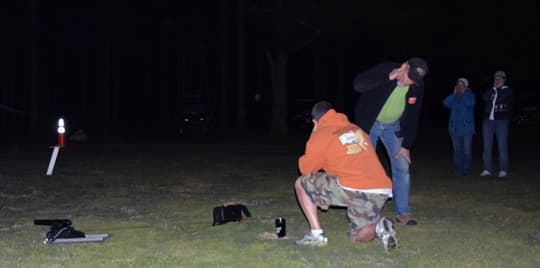 For the second year, John Wells brought his Winchester 98 Signal Cannon.  This reproduction breech loading signal cannon fires 10 gauge blank shells that make a terrific, "Bah-bang!"  Want to get everyone's attention?  Fire of these suckers off and they'll all look your way with that, "Holly cannoli!  What was that?" look on their face.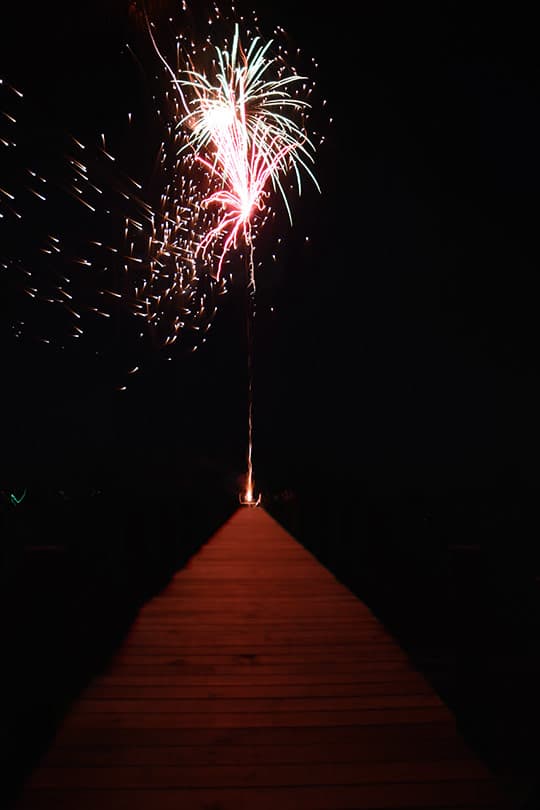 The cannon shots announced the fireworks.  From the end of a new pier, fireworks launched into the early May evening sky.  Not bad for a truck camper rally.
On Sunday morning, the farewell breakfast was packed the Rec Hall to the gills with good friends and great conversations.  We wish we could go back to that breakfast now and then and see everybody in that excited for the truck camping season glow.  We immensely enjoyed seeing everyone and spending a few short days together.
Next year will be the tenth year anniversary.  No other truck camper rally has lasted this long, or been so important to the truck camping community.  Dare I say the multitude of truck camper rallies of today might not exist if it weren't for Ron and Michelle and their innovations and efforts to build, maintain, and grow the Mid-Atlantic Truck Camper Rally.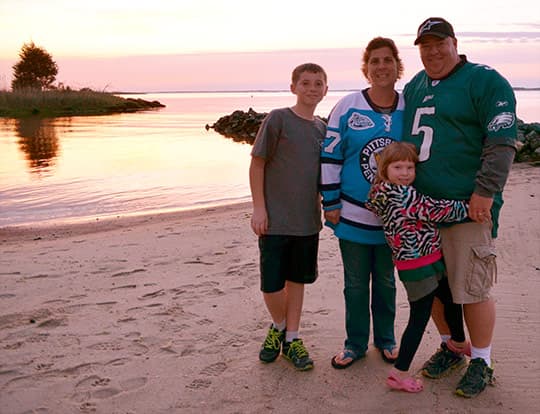 Thank you Ron, Michelle, Jarrett, and Macey!  We'll see you next year.