This came out of nowhere and knocked our socks off. Chef Campers takes us on a gourmet adventure over the Dolomites and into Tuscany. We want to follow these guys!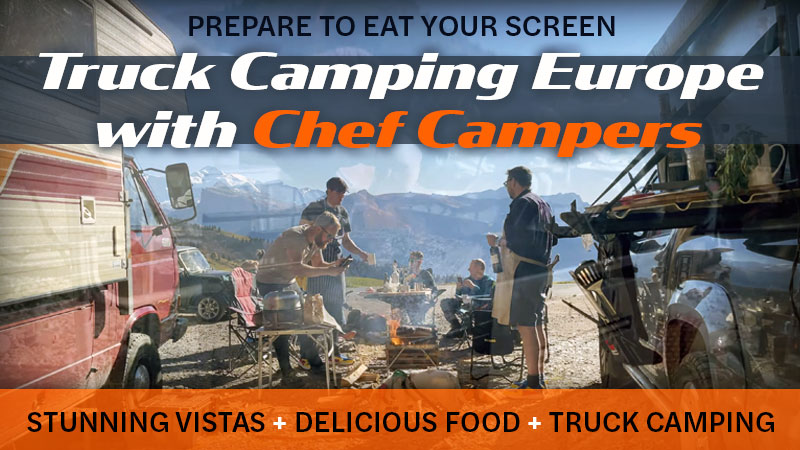 This video made me nuts. If you have any interest in Europe, beautiful mountain vistas or sumptuous food, Chef Campers video will probably make you nuts too. As in, "I want to go there and do that!" nuts. You've been warned.
Here's their tantalizing video description; "In this video, we cross over the Dolomites and into Tuscany. This journey was a pilgrimage to Dario's butcher shop. After our meal, we headed towards the French alps, to cook one of Dario's steaks on the fire for friends. With a stunning view of Mont Blanc, we set up a table and enjoyed making memories."
On top of that, the cinematography is gorgeous, and the editing is tight. When they show the food you may have to resist eating your laptop, tablet or phone.
Thank you, Chef Campers. We want to follow in your delicious tire tracks.