CrazyQuady normally covers truck shell camping but came across a remarkable vintage Alaskan Camper rig and an equally remarkable owner. The rig, the mods, and the owner are worth a watch.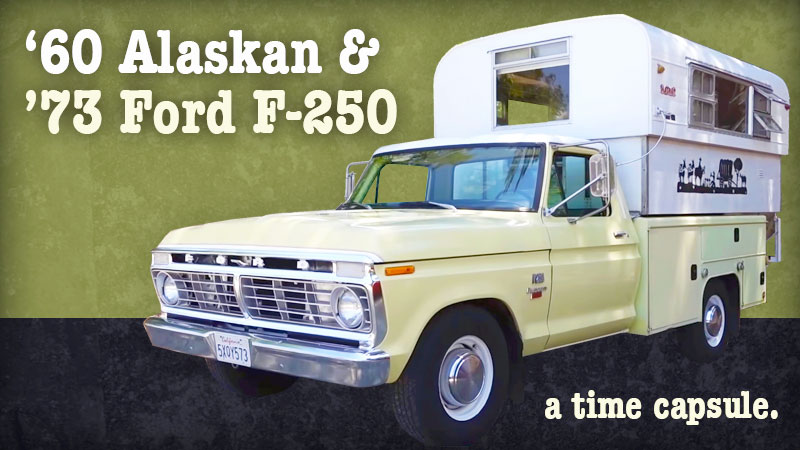 This video is unscripted and meanders a bit, but the featured Alaskan rig and its proud owner are worth the watch. The 1973 Ford F-250 Custom pickup with a service body is gorgeous, and the 1960 Alaskan Camper is simply a time capsule.
The truck and camper are almost all-original, but the two owners (that we're aware of) have made a number of notable mods. First, the bumper and step system slides in and out from the truck. Second, the camper itself has a crank-out load and unload feature, although it's not shown.
The video runs through the camper and service bed and wanders outside and back in. While all that's going on a few nuggets pop up on camera and in the conversation. I loved it when the owner says, "There's nothing in this truck and camper that does not work." I don't know that I can say that about my truck and camper too often.
Perhaps my favorite detail on the Alaskan is the cattle brand burned in above the door. We have never seen anyone with a brand burned into their camper. Nice touch.
And no, this wasn't sponsored by Bud Light.
Thanks for the video, CrazyQuady!