Mike from Venture Out There installs an outdoor 4G/LTE cellular internet antenna on the TV mast of his Northern Lite 8-11 Special Edition. Want better cellular data connections? Get your drill.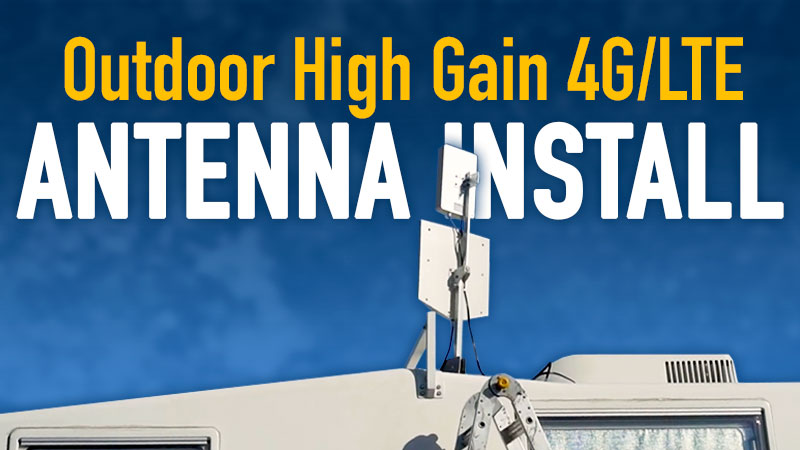 Here's a great idea for anyone with a crank-up television antenna and the need for better 4G/LTE reception on the road.
Mike from Venture Out selected an 11dBi High Gain 4G/LTE waterproof outdoor antenna and installed it on the same crank-up mast utilized by his TV antenna. Once connected to his hotspot router, he dramatically improved his reception.
The antenna installation itself is fairly straightforward; a few drilled holes for the right-angle mounting plate, sawing the aluminum antenna post, and through bolting.
No additional roof holes were necessary to mount the antenna, but he did make a new hole for the WIFI coax. Watching him drill through the fiberglass Northern Lite roof shell was very hard to watch. I found myself fighting the urge to scream, "Noooooooo!"
Thankfully, he used a quality feedbox to house the coax and hole and sealed it well. If done properly, and monitored over time, sealed roof holes can be a non-issue. I've made a few in my time with no long-term problems; knock on wood.
At the end of the video, Mike gives a very positive report about using the new antenna in real-world camping situations. Sounds like a good mod for anyone who needs a reliable connection on the road.
Nice work, Mike!  Thanks for posting your mod.