If you've ever wondered what it's like to drive a remote cliff-side road in Utah, hang on to something and watch this video. As a bonus, Tom and Caitlin showcase Utah in all its incredible splendor.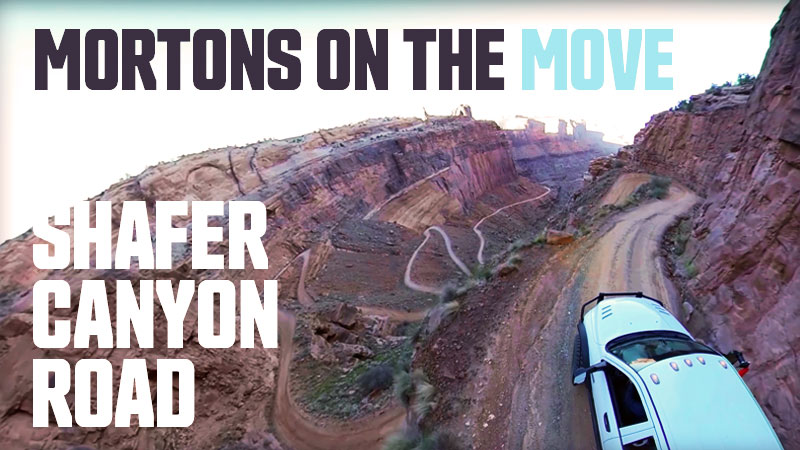 Utah is easily one of the most amazing places to take a truck camper and explore. There's a reason why people come from all over the world to experience Utah's incredible parks, BLM and vistas. From Moab to Arches National Park to Canyonlands, Utah is beyond recommended for every truck camper owner. We've been many times, and plan to go back many more.
Tom and Caitlin of Mortons on the Move recently produced a really fun truck camping video showcasing this area with their Bigfoot truck camper. But that's not the reason why we chose this video.
Toward the end (24:10), they tackled Shafer Canyon Road; a 45-mile, high-clearance, four-wheel drive road that was – suffice it to say – a little of their comfort zone. First, they had a lot of fun. Then I think they freaked themselves out a bit. Just watching their video certainly freaked us out a little bit. Okay, a lot.
Well done, Tom and Caitlin! I can confidently say that you are braver than we are, but we're inspired by what you saw and your courage to push forward.
Check out the Mortons on the Move on YouTube and Instagram.