Take that logging road, park in the dirt, pull up your waders, and go fly fishing. The folks at LOKI are at it again with another stunning cinematic truck camping video. And the fish look delicious!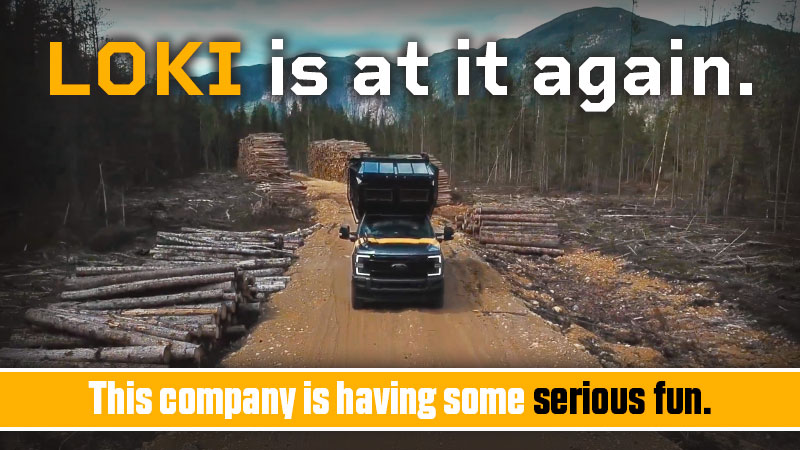 The LOKI team in Quebec clearly loves what they're doing. Seemingly every few weeks they're coming out with short videos where they take out various LOKI truck camper rigs; skiing, fly fishing, off-roading, and generally having a good time.
This is exactly what we want to see from industry leaders. Yes, there's an obvious marketing angle to these videos, but we're okay with that. I also don't believe that's the only motivation for the LOKI team to be making these productions. If that were the case, every truck camper manufacturer would be releasing videos like this all the time. They don't.
Our hunch – from talking with the LOKI team about truck camping on multiple occasions – is that they've created a camper company and product line around what they love to do. Now they're taking every opportunity possible to go camping. As a bonus, these trips make for great promotional videos. As they should.
This latest video goes off-road and off-grid for a truck camping and fly fishing adventure. Oh, and the stellar cinematography also showcases someone having fun in the process. Is anyone making videos this good in the entire RV marketplace? I don't think so.
Check out LOKI's most recent videos on LOKI's YouTube Channel.