From Europe, ioCamper presents an expanding "openable RV body" that pulls out, touches down, and pushes up to create the biggest rear overhang in history. Are you open to a whole new concept in truck camper design? ioCamper, and away!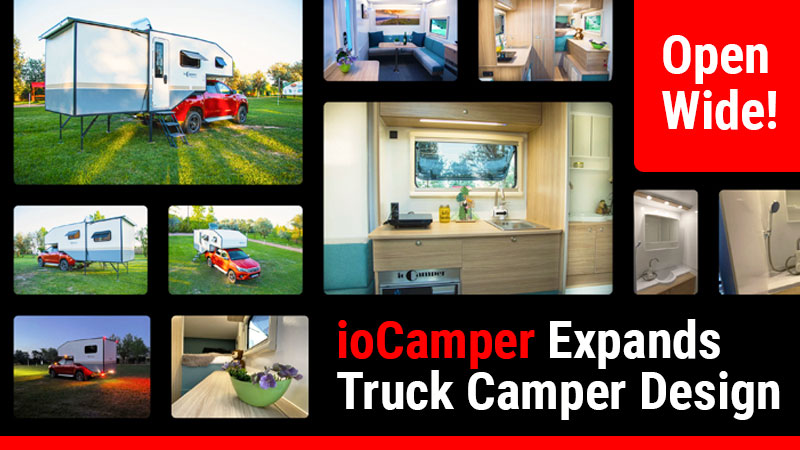 Fellow truck camper and devoted truck camper sleuth, Kevin Pinassi, has done it again. This time he sent us a "non-slide" truck camper from Europe that opens up to nearly double its main living space.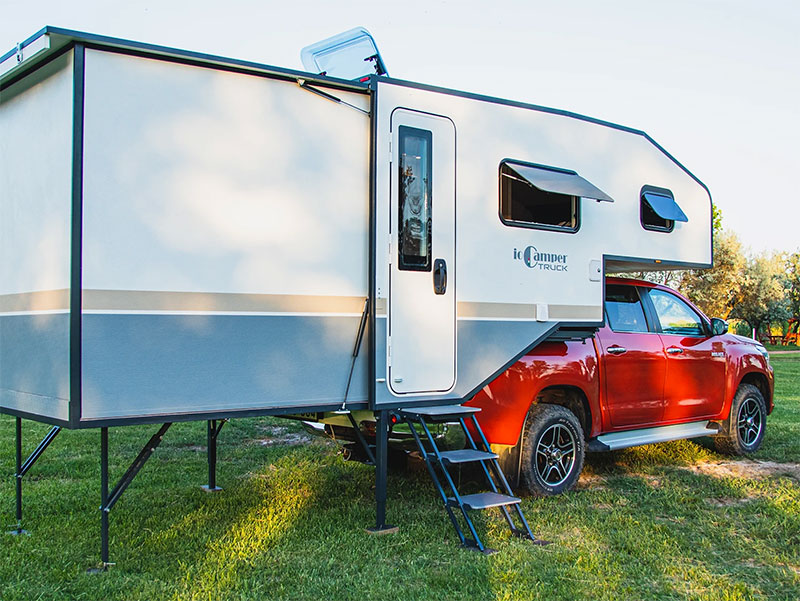 When closed for travel, the ioCamper measures 13.8-feet in length, 6.9-feet in width, and 6.9-feet in height. When fully expanded for camping, the rear pulls out to make the unit 19.6-feet long. That's a 29-percent increase in overall length. You simply have to see this:
Once the rear section is deployed, the hard walls lift into position similar to how an Alaskan Camper cabover walls lift into camping position. The above video also reveals – with suitably dramatic music – the mind blowing amount of space created by the expansion design. It looks almost like a travel trailer inside when the rear is fully deployed.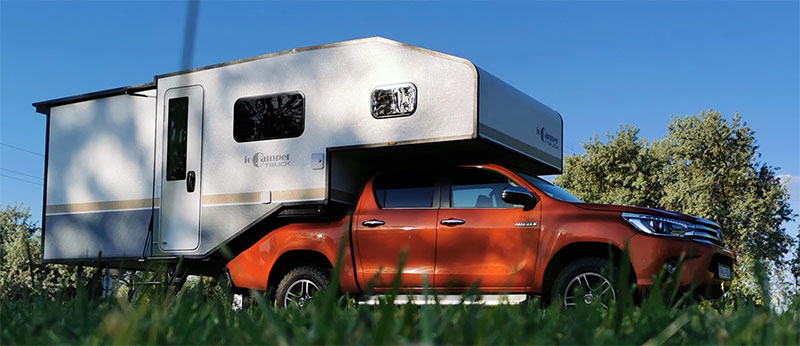 Constructed with (unspecified) fiberglass reinforced PE (polyethylene) and high-density insulation and double rubber and silicone seals, ioCamper touts their structure as virtually waterproof. As for weight, ioCamper reports 450 kilograms (992 pounds). Given its composite materials, and fairly empty interior, that number sounds possible.
There are two versions of the ioCamper; a Full model, and a Shell model.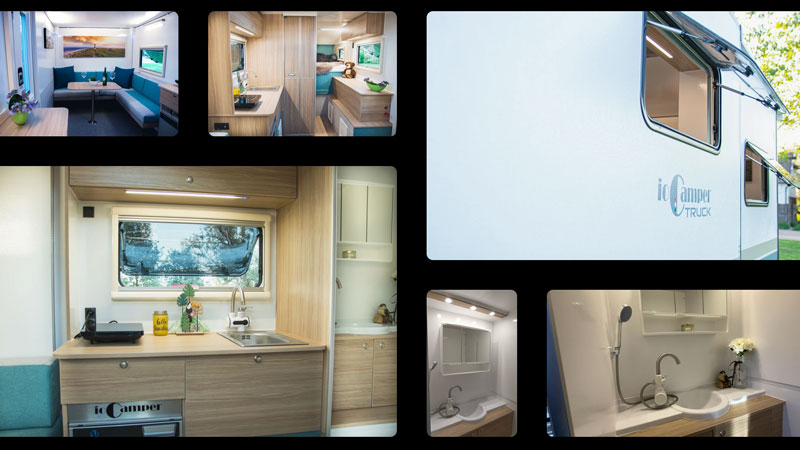 The Full model (shown above and in the video) is well appointed with a double bed, two single beds, dining table, kitchen with hot plate, sink, 85-liters refrigerator/freezer, upper and lower storage compartments, bathroom with sink, shower, 50-liters of fresh water, mobile toilet or cassette toilet, lockable entrance door, roof ventilation, four windows with screens and blackout shades, 12-volt and 230-volt (European) outlets, 6 USB sockets, LED lighting, 12-volt battery, folding stairs and adjustable leveling legs.
The Shell model interior has been left mostly open for the owner to complete for their own requirements. The ioCamper does include a double bed, lockable entrance door, roof ventilation, four windows, bug screens and blackout shades for all windows and the door, folding entry stairs, and leveling legs.
ioCamper appears to be a small European company with no current aspirations toward North America. However, their concept is sure to inspire some new thinking throughout the truck camper marketplace.
Thanks, Kevin. This one definitely expanded our thinking a bit.