Pickup Camper Magazin (PCM) from Germany has published a feature article about Truck Camper Magazine. Here's the story behind PCM and links to read their free online magazine. It's exceptionally well done. Sprechen Sie Deutsch?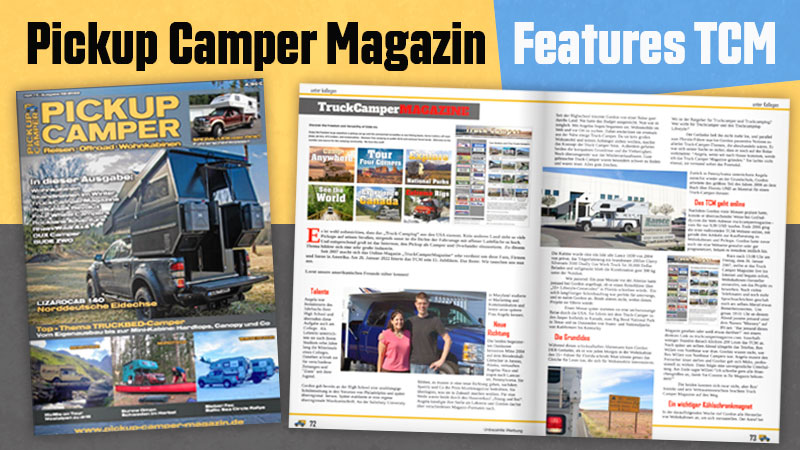 Late in 2021, we were contacted by Andreas "Wikinger" Kirsch, the Editor In Chief of Pickup Camper Magazin (PCM).
Started by some enthusiasts as a web project in 2018, Andreas took over in early 2020 and turned  PCM into a print magazine as well.  PCM is a quarterly publication available online and, starting in February 2021, as printed Collector Issues.  To date, there are seventeen total issues, ten of which have been published in print, a remarkable achievement considering the challenging circumstances of the past two years.
Andreas certainly has the right background and credentials for what he's doing. First and foremost, he has a long history of, "pickup-camping" dating back to the mid-1990s. On the professional front, Andreas has over twenty-six years of experience as a biker and US car reporter for worldwide magazines including Hot Bike, Easyriders, Baggers, and Two-Wheel-Turners. He explains that the majority of his car content went to European magazines. Put these passions together and PCM starts to make perfect sense.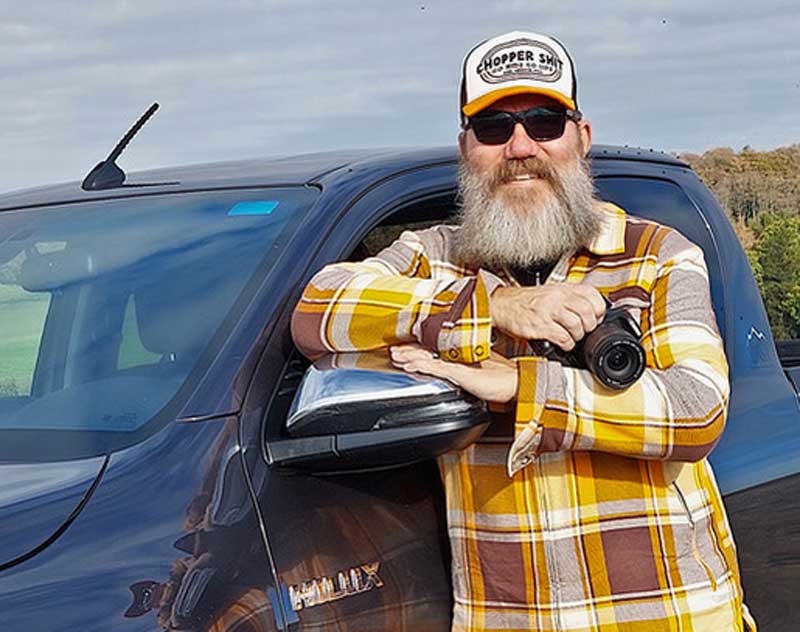 Above: Andreas "Wikinger" Kirsch, Editor of Pickup Camper Magazin
There are some interesting differences in how Andreas approaches the truck camper concept, and how PCM operates as a magazine. First, PCM defines truck campers a bit more broadly. As Andreas explained to us via email, PCM covers campers that work with a truck; rooftop tents to full-size truck cabins.
TCM has always focused on the more traditional pop-up and hard-side truck campers, but Andreas and his work make a good case that broadening that definition may be in order. The Overland market is constantly blurring the concept of a truck camper, and a good portion of the younger buyers are skewing in that direction. It's something to consider.
Like TCM, all issues of PCM are online and free. However, PCM develops its content into quarterly magazine-style publications. You "flip" through the pages online just as you would a print magazine. While PCM started online only, Andreas started print issues in February of 2021 as, "Collector Issues". This is a fascinating idea that we've kicked around in various ways forever. More inspiration from our German friend.
PCM Features TCM
In their latest edition, Pickup Camper Magazin has published a translation of our, 10-year anniversary article, "The Never Before Told Story".
Starting on page 72, the article is translated into German and their print format. We are humbled and honored to be featured by PCM, and thrilled that Truck Camper Magazine has found a European audience. Thank you, Andreas!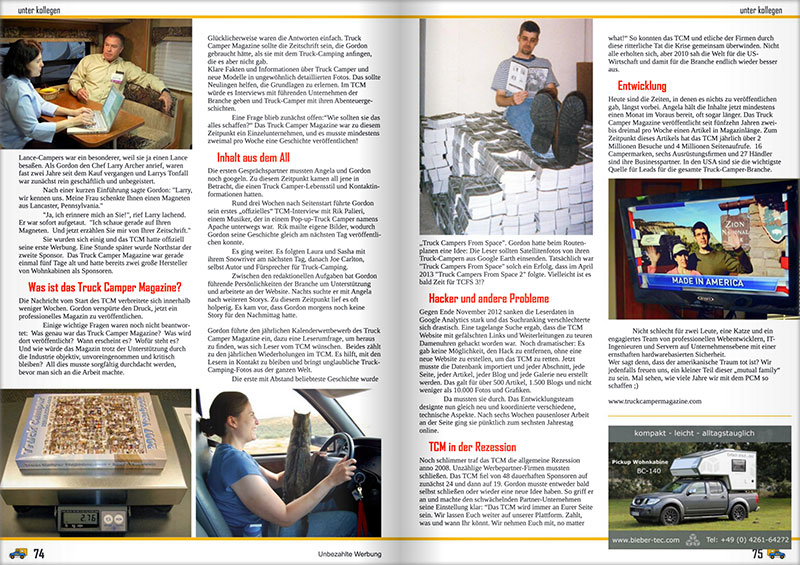 Click here to view the article.  Flip to page 72 to start reading.
What's even more fun is to peruse the digital PCM pages and see the wide variety of pickup campers offered in Europe. From custom DIY builds to domestic brands like Four Wheel Campers and Northern Lite, to European camper companies like Nordstar, Easy Campers, GeoCamper, CampCrown, and NoWo, it's all in PCM. If anyone out there thinks Europe doesn't have a vibrant truck camping market and community, you're in for a real surprise.
One more thing. For those who are wondering about Andreas' "Wikinger" nickname, it translates to, "Viking". It seems there's no lack of characters in the truck camping community, even on the other side of the Atlantic.
Click here to read the article in Pickup Camper Magazin