Nomadic Moments presents 14 useful phone apps for truck campers including a few that we had never heard of before. Check out these useful mapping, camping, signal finding, and money saving apps. Our favorite Nomadic Moments recommendation; WeTap!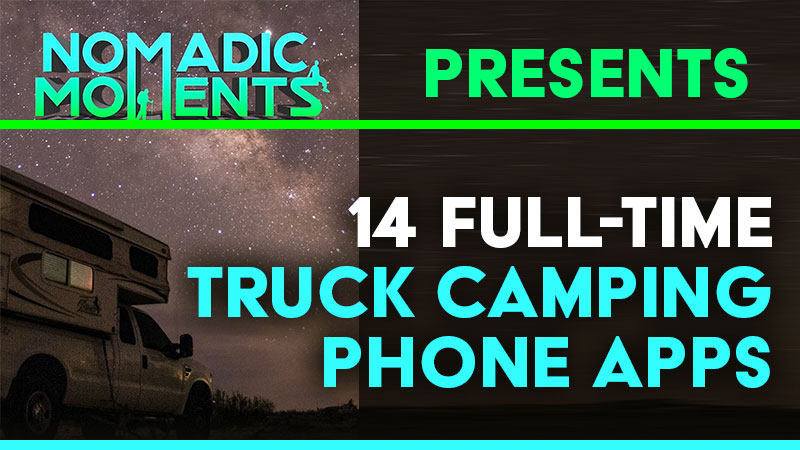 When we first started publishing Truck Camper Magazine (way back in 2007) we had to find open WIFI on the road. We sent many an Email Alert from Panera Bread, Tim Hortons and coffee house locations across the United States and Canada, but it wasn't a great solution. Sometimes we really struggled to find a reliable signal.
Everything – and I mean everything – changed when high-speed cellular internet debuted. Coupled to Jetpack mobile hotspots, we could find internet almost anywhere within sight of civilization. Then the smartphones activated the same feature and we never looked back. Today our primary source of cellular internet is our iPhones. What an amazing technology!
Perhaps the second most important change was the maturation of phone apps connected to high-speed cellular internet. Suddenly we could find places to park overnight, dump stations, and fuel plotted in real-time on a map as we drove down the road. I know we've all become so jaded by this technology, but it's simply off the charts.
I was reminded of all this when I recently came across an article by Nomadic Moments titled, "Full-Time Apps". Full-time Palomino truck campers themselves, they have listed every app they frequently use to make their full-time truck camping easier and better.
I knew most of their recommended apps but was delighted to learn about WeTap – an app to help you find fresh water sources. Finding water on the road has become a more significant challenge over the past few years and I'm looking forward to using WeTap to help solve it.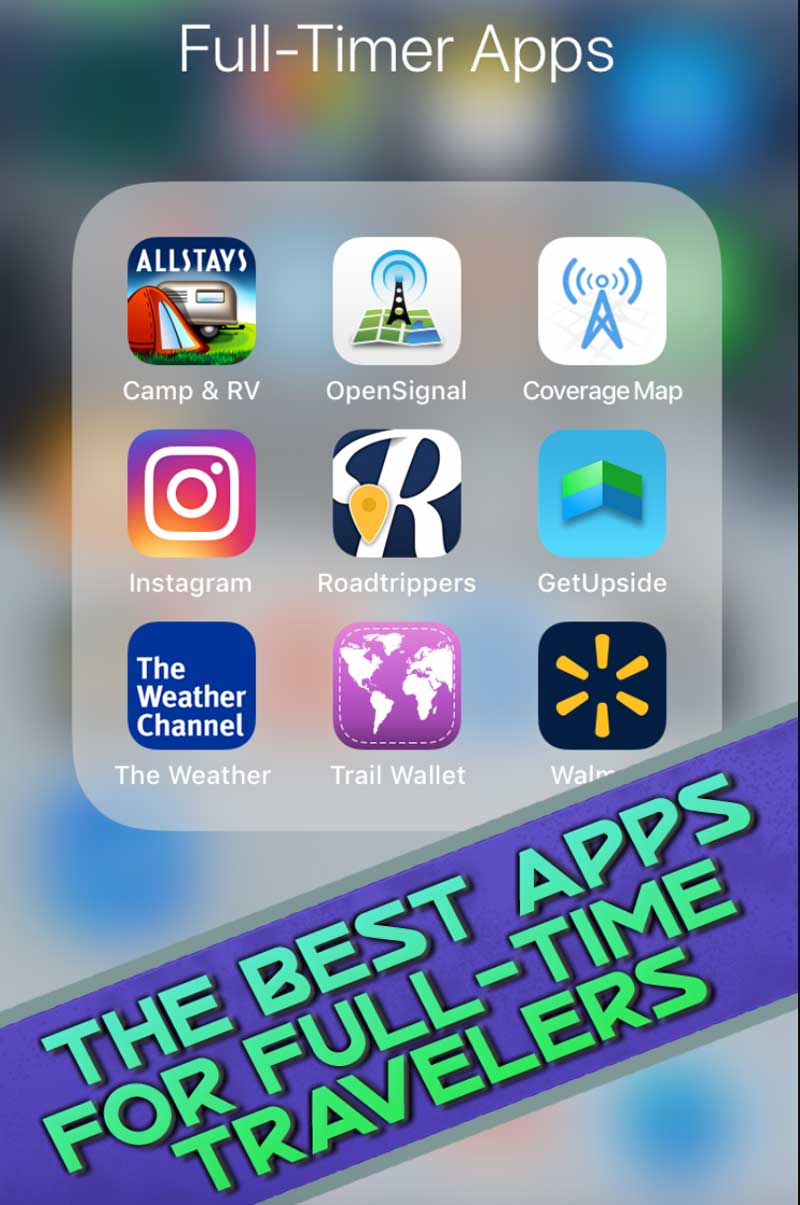 Above: Check out Nomadic Moments recommended Apps for Full Time Travelers
Chances are one of their app recommendations can make your truck camping experience better and/or easier. Thank you, Nomadic Moments! Water we do without you?
Feel free to follow Jake and Jennifer's Instagram page for more full-time truck camping information.