Starting with an 8.2-magnitude earthquake, MAK and Owen of Bound for Nowhere share their infectious wanderlust as they explore Alaska's Kenai Peninsula. Get your Alaska Bucket List, and press play.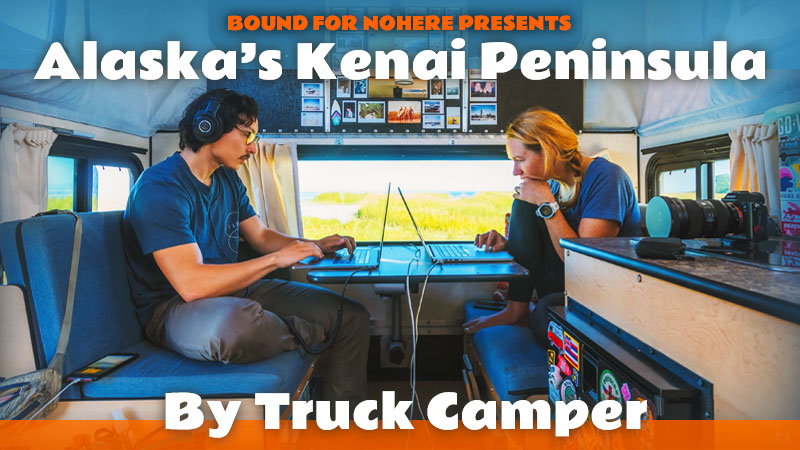 Bound For Nowhere has produced an exceptionally well-done episodic video series as they explore Alaska in their Four Wheel Camper rig.
This particular video is a relaxed travelogue exploring the Kenai Peninsula in Alaska. You really feel like you're along for the experience as they explore this area in a truck camper. And they aren't afraid to share life's inevitable ups and downs. We find this approach to be a refreshing break from the everything-is-awesome social media that's so prevalent.
Get yourself a cup, glass, or bottle of what suits you, and enjoy a glimpse into the incredible experience available to truck campers in the Kenai Peninsula. Well done, MAK and Owen. We can't wait to follow in your tire tracks someday and see Alaska's Kenai Peninsula for ourselves.
For more information about these two and their story, check out, "The Hard Road To Independence" in Truck Camper Magazine or visit MAK and Owen's YouTube channel.