Capri Campers was recently featured on The Cowboy Channel unveiling the new Riggin' Rally bronze statue and trophy. If you've ever wondered how Capri is related to the rodeo cowboy community, watch this.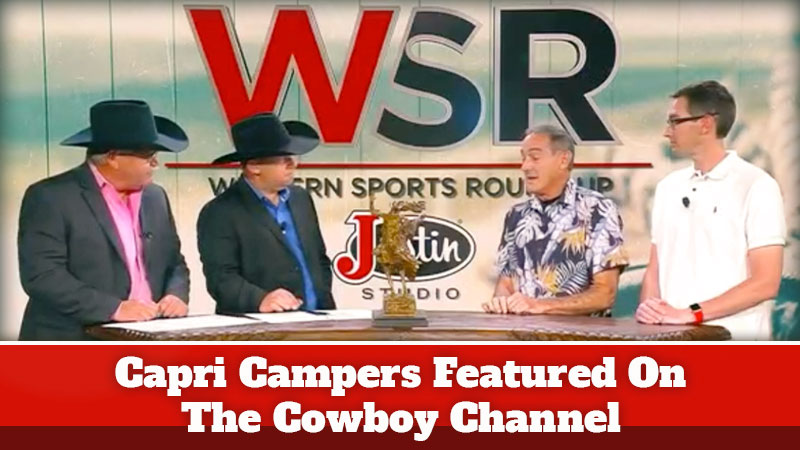 Some truck camper manufacturers are fortunate to have a specific niche that they support and enjoy support from. For Capri Campers, that niche is the professional rodeo cowboy community.
In the spirit of their half-century relationship with world champion rodeo competitors, Pete and Tyson D'Acosta, President and Vice President of Capri Campers, unveiled a new trophy for the Riggin' Rally bareback riding events.
The bronze statue was created by Fort Worth, Texas artist John Davis, and took three months to create. The trophy will be awarded to the winners of the Riggin' Rally competitions. These are, "Xtreme Bronc" events and exclusively bareback; not exactly a casual trail ride.
In the video, Pete and Tyson are interviewed on The Cowboy Channel about the new trophy, and Capri's long history with the rodeo marketplace. If you ever wondered how Capri Campers is associated with cowboys, this video explains it.
As of today, thirteen of the top bareback riders travel to their competitions in Capri Campers. Pull into a rodeo, as we have, and you will see one, two, or even a couple dozen Capri Campers around the arena.
Congratulations, Pete and Tyson!