Leigh and Steph of GrizzlyNbear bury their Four Wheel Camper rig to its axles on purpose to demonstrate recovery with a Deadman.  Yes, this is insane.  And no, nobody actually dies.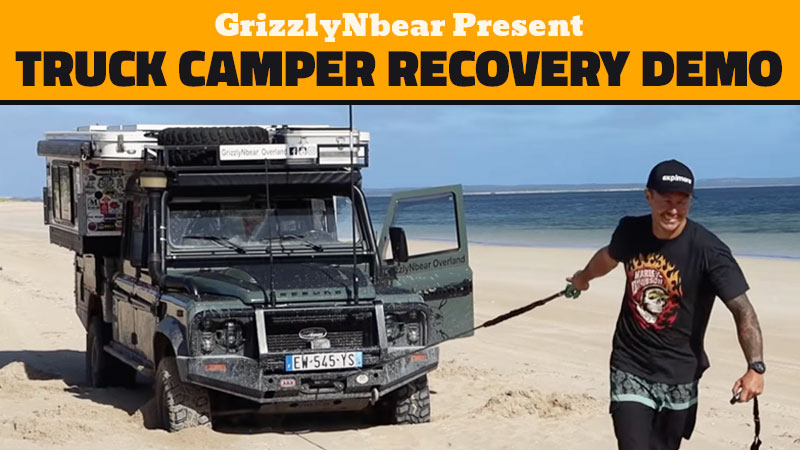 For about a dozen years, Leigh and Steph (aka GrizzlyNbear) have been exploring the world in a Land Rover Defender and Four Wheel Camper.  Most of us would stop at the borders they cross, never mind some of the remote off-road situations they encounter.  The courage, fortitude, and raw persistence these two show is simply incredible.
Right now Leigh and Steph are in South Australia and made a video demonstrating how to get unstuck on a beach using a product called a Deadman Off-Road ground anchor.  For the demo, Leigh literally buries his Land Rover and Four Wheel Camper rig (on purpose).  As he puts it, "bogged to your axle".  That's stuck!  Leigh explains that the same product could be used for deep mud, deep snow, and even a tree protector.
The reason we're posting this on Camper Beast is for the practical recovery solution, and for Leigh's excellent safety advice on using recovery equipment with a truck and camper.  Hopefully, you'll never need any of this information, but it could help get you unstuck safely if you do.
Thank you, Leigh, for the excellent video.  We'll have to check out Coffin Bay National Park, someday!  For more of Leigh and Steph's videos, check out GrizzlyNbear Overland on YouTube.