The Mortells remove their rear truck seat and construct a custom storage solution to maximize every inch of space. And there's a place for the all-important pets!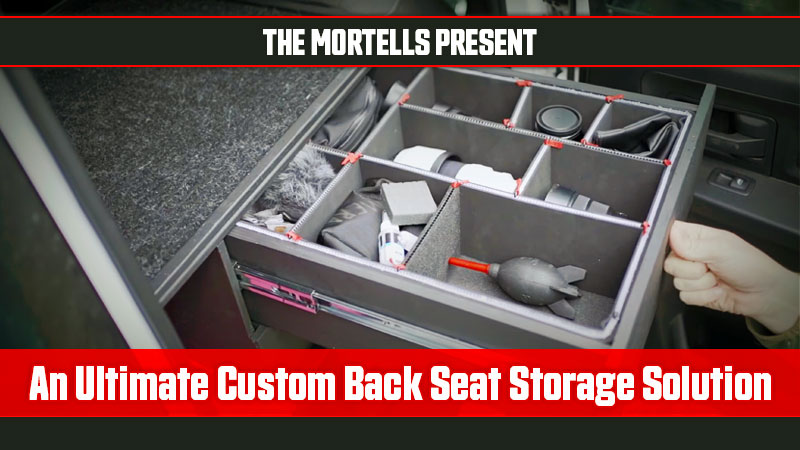 Oh, the bonus of back seat truck storage! Honestly, we would have to change our truck camping lifestyle if not for this large space. That's where we keep plastic tubs full of items we don't need all the time (like our printer), our two camping chairs, Angela's folding bike, and various sundry items. If we lost this space, our camper would get crowded, and some things would stay home.
Compared to the Mortells, our fold-up-the-seats-and-stack-stuff approach is downright primitive and wasteful. They not only completely removed the rear seats, but they also custom-built a maximized storage solution that takes back seat storage to another level. Of course, they made a special place for their dog, Granger, and cat, Walker. Don't miss the cat-partment!
In other Mortell news, they sold their house and now live on the road. Congratulations, Mortells! Thanks for sharing your back seat storage solution.
Check out the Mortells on YouTube and Instagram.