A 53 year old Dodge W-300 truck and Avion C11 camper rig go straight for the heart. This will be the best 1-minute and 35-seconds of your day, guaranteed.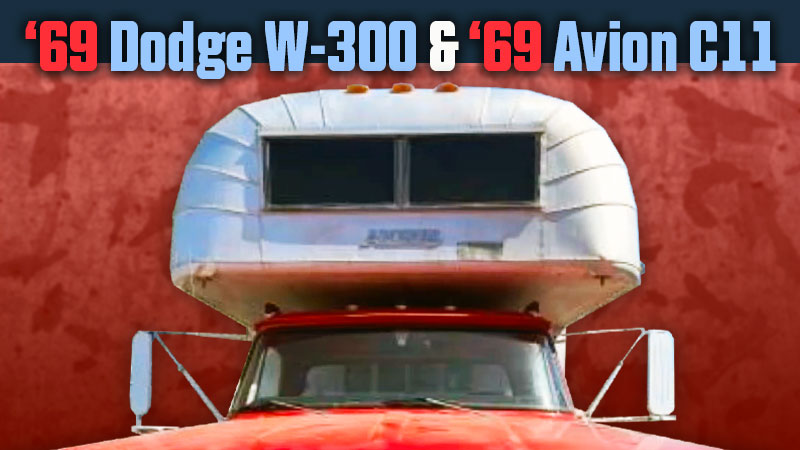 Adorable? Is that a compliment one should offer to a truck camper rig? It's certainly the first word that came to mind when seeing this 1969 Dodge W-300 and 1969 Avion C11. I may have swooned.
The video isn't much more than a slide show, but I instantly made it longer by watching it twice. I think you'll enjoy the moment of vintage truck camper zen. If only everything on our various screens could be this rewarding to watch.
Oh, happy moment! Thank you, Vintage Camper Channel.