After a highly competitive First Vote, the 24 finalist images have been revealed. From these 24, it's time to vote for your favorite 5. We can do this fellow truck campers!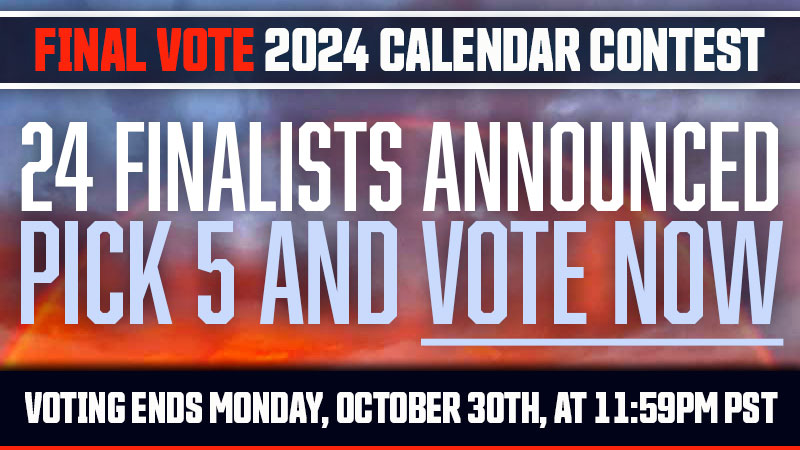 It can be a harrowing moment for all of us when the calendar finalists are announced. Did any of our personal first-round choices make the cut? Of the incredible photos that did, how could anyone pick just five? They're all so amazing!
Taxes are difficult. Finding that lost sock in the laundry is challenging. And there that Chinese finger trap your cousin had to cut off was insane, but this? Picking 5 photos from 24 is almost incomprehensible.
Fortunately, truck camper enthusiasts are cut from a special cloth. We're not a tired bunch of towable and motorhome owners. We're truck campers! We're tough and focused. We never give up in the face of adversity. We go anywhere, camp anywhere, and tow anything.
We can pick five photos from 24 all day long. And just because we can, we do it once a year, every year. That's what we do. That's who we are. And nothing's gonna' stop us now. Let's do this!
All 13 calendar winners will have their winning photograph and the story behind their photograph featured in the magazine. The 13-winners will also receive a free 2024 Truck Camper Magazine Calendar. Finalist voting starts now and ends Monday, October 30th at 11:59pm PST.
Here are the 24-finalists from the first calendar vote in numerical order: