After an intense first vote, just 24 stunning images remain. From these 24 finalists, it's time to pick your favorite 5. The best of the best. The winners will be announced next week. Choose carefully.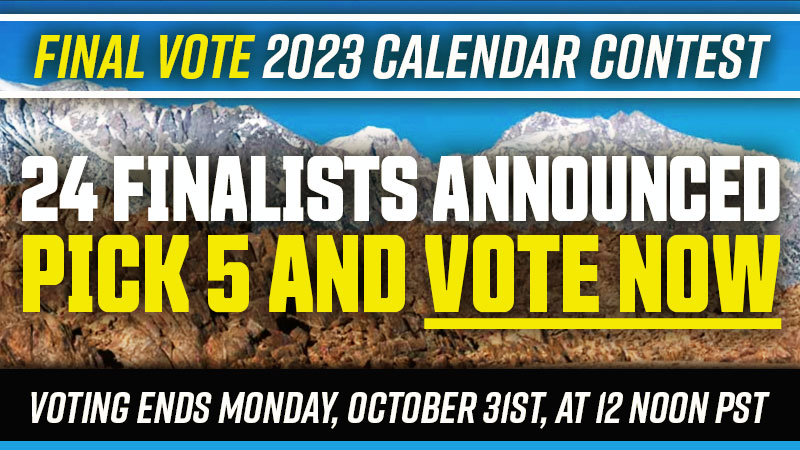 Every year we get reports on the intense stress caused by the calendar photo selection process. To help, we reached out to the top medical professionals in the truck camping community.
Here are their suggestions:
To release endorphins, take a brisk walk around your camper. Breathe deeply and meditate in your cabover. Try Yoga in your main walking area. Warrior pose. Eat fruits, vegetables, and whole grains at your dinette table. Avoid gassy brussel sprouts. And if none of that works, try guided imagery. Stop thinking. Let things happen. Be the vote.
Now that you're centered, you have exactly three days to pick your 5 favorite photos from the 24 finalists.  The winners of this vote will be the 13 (that's 12 months plus one cover) 2023 Truck Camper Magazine Calendar Contest winners.
All 13 calendar winners will have their winning photograph and the story behind their photograph featured in the magazine.  The 13 winners will also receive a free 2023 Truck Camper Magazine Calendar.
Voting has now ended.  Click here to see the winners of the 2023 Calendar Contest.
Here are the 24 finalists from the first calendar vote in numerical order: