After a mind-numbing number of votes, 24 incredible photos remain for the finals.  From these 24, it's time to vote for your favorite 5.  The winners will be announced next week.  Choose wisely.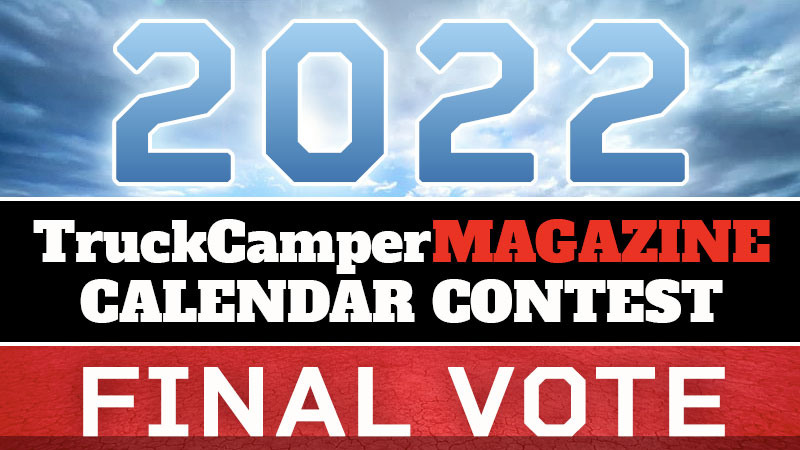 The vote is now complete.  Results will be shown on Friday, November 5, 2021.
You now have exactly 6 days to pick your 5 favorite photos from these 24-finalists.  The winners of this vote will be the 13 (that's 12-months plus one cover) 2022 Truck Camper Magazine Calendar Contest winners.
All 13 calendar winners will have their winning photograph and the story behind their photograph featured in the magazine.  The 13-winners will also receive a free 2022 Truck Camper Magazine Calendar.
Finalist voting starts now and ends Wednesday, November 3, 2021 at 11:59pm PST.  Here are the 24-finalists from the first calendar vote in numerical order: