Check out the 24-finalists selected by you, Truck Camper Magazine's amazing readers.  From these 24, it's time to vote your favorite 5 and determine the 2020 Calendar winners.  Get your votin' on now!  Yee ha!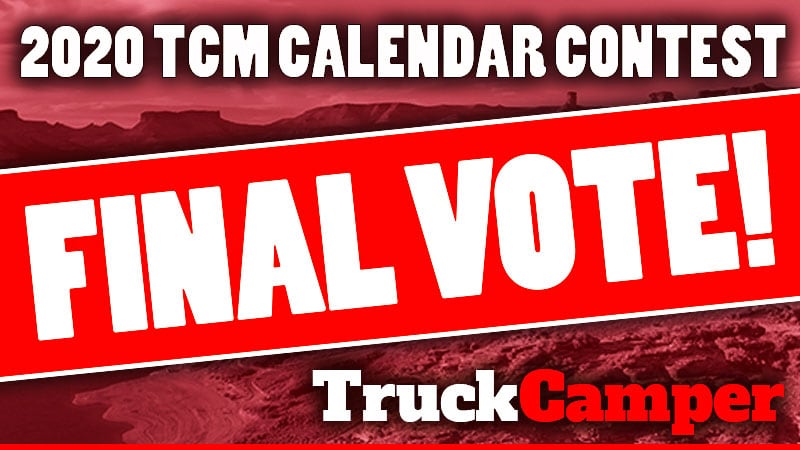 From 660-entries, Truck Camper Magazine's readers have chosen 24-finalists.  Now it's time for the final vote; an all-out rootin' tootin' showdown between the best of the best.
You have exactly six days to pick your 5 favorite photos from these 24-finalists.  The winners of this vote will be the 13 (that's 12-months plus one cover) 2020 Truck Camper Magazine Calendar Contest winners.
All 13 calendar winners will have their winning photograph and the story behind their photograph featured in the magazine.  The 13-winners will also receive a free 2020 Truck Camper Magazine Calendar.
And yes, the bragging rights for the 2020 winners will be absolutely epic!  If your spouse wins, stay at Uncle Eddie's house for a few days until the brag-a-thon dies down.
Finalist voting starts now and ends Monday, November 4th at 12pm PST.  Here are the 24-finalists from the first calendar vote in numerical order:
Thank you for voting.  Click here for the 2020 Calendar Winners!