A month after launching TCM's truck camper T-shirt line, hundreds of T-shirts have been ordered and shipped across the United States, Canada, and the world.
From the day shirts started arriving, readers have been sending us photographs of their new shirts.  Among the photos were two pictures from Janina and Joerg Walzenback all the way from Ueberhern, Germany.

Thank you to Janina and Joerg for sending in your T-Shirt photo!
To share your TCM T-shirt photographs, please send your pictures to [email protected].  Bonus points if you are out with your truck camper rig.  We can't wait to see your T-shirt photos.
Which TCM T-Shirt Is the Best Seller?
As we designed these T-shirts we wondered which one would be the best seller.  The most popular design when we showed it to folks prior to the launch was, "Stinkin' Campground".
Well, that has not been the most popular T-shirt so far.  After adding up the shirt sales, here's where each of the four designs stand:
First Place: With 32.3 percent of sales, This Is How We Roll is number one.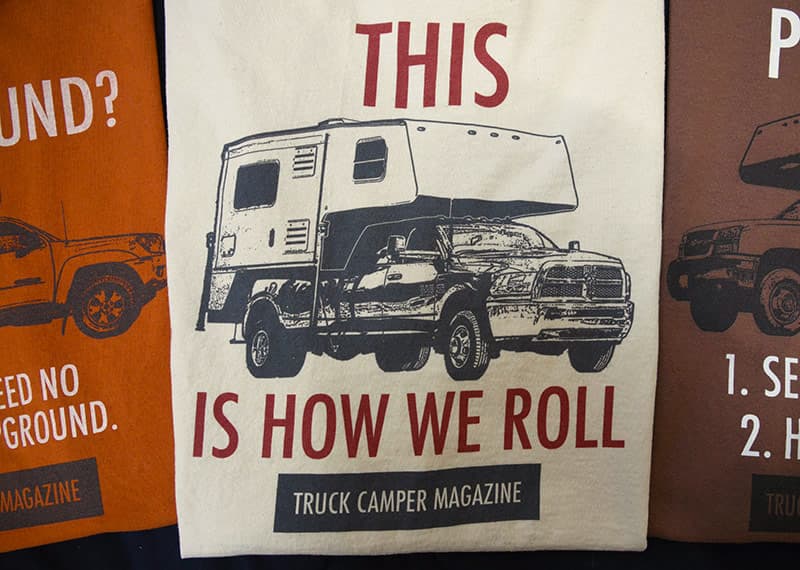 Second Place: With 25.5 percent of sales, Stinkin' Campground is number two.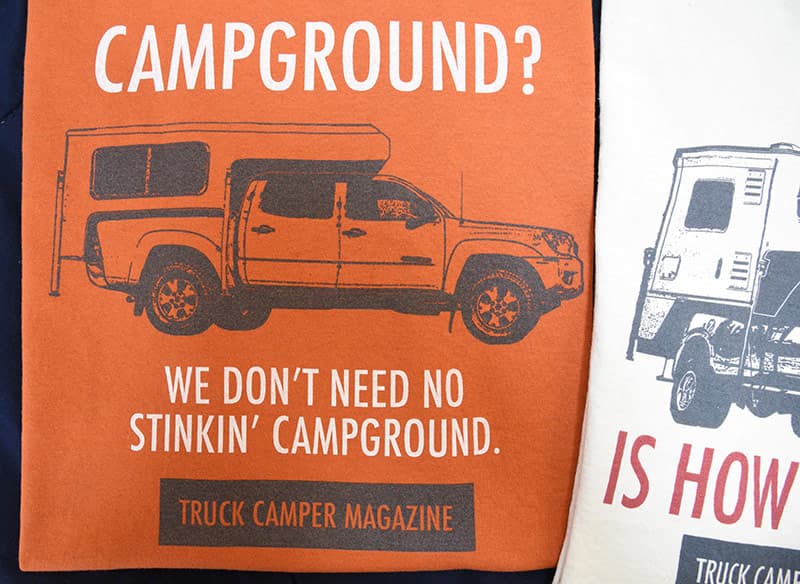 Third Place: With 24.7 percent of sales, Plan B: Sell the House is number three.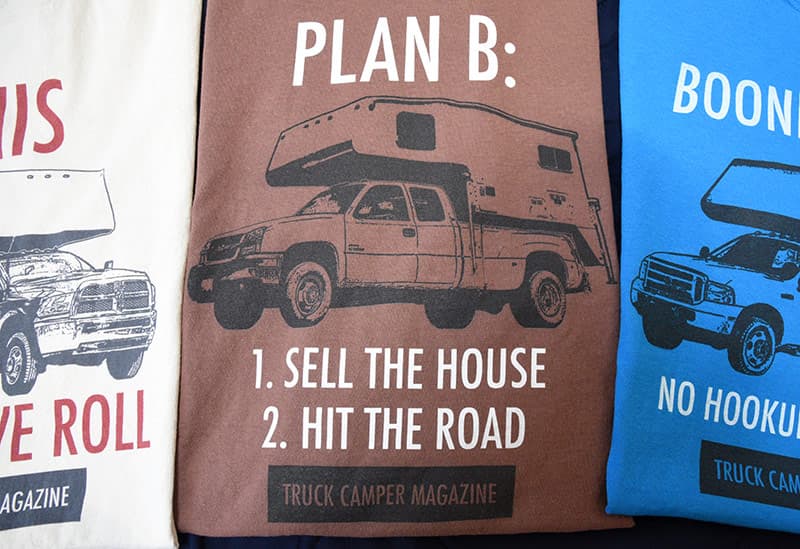 Fourth Place: With 17.4 percent of sales, Boondock This is number four.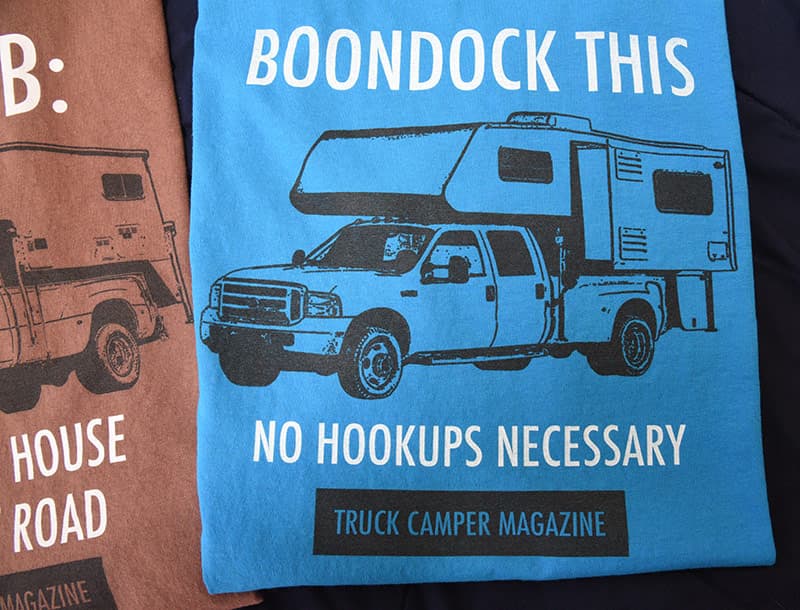 Thank you to everyone who has ordered a TCM T-shirt.  We had a great time designing them and bringing them to reality, but having readers order them and send us pictures and emails has been even better.  Thank you!
Click here to order your truck camper T-Shirt.