Northern Lite is offering a $1,000 consumer rebate on new Northern Lite truck campers.  This rebate offer is for any Northern Lite purchased between May 1-31, 2023.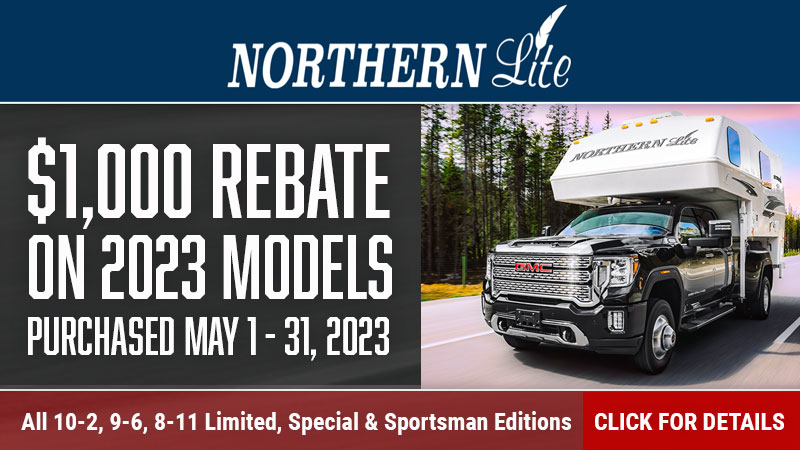 The rebate is for any 2023 Northern Lite 10-2EX, 9-6, and 8-11EX purchased between May 1st and 31st.  All rebate forms must be submitted by June 30, 2023.
The $1,000 rebate application is on Northern Lite's website. Once completed and submitted with proof of purchase from an authorized Northern Lite dealer, you will also be registered for Northern Lite's 6-year structural warranty.
For more information about Northern Lite's $1,000 Consumer Rebate, click here.