Doug and Tammie Baughman, organizers of the Midwest Truck Camper Group, sent in the following report and photos from the Midwest Truck Camper gathering in Iowa.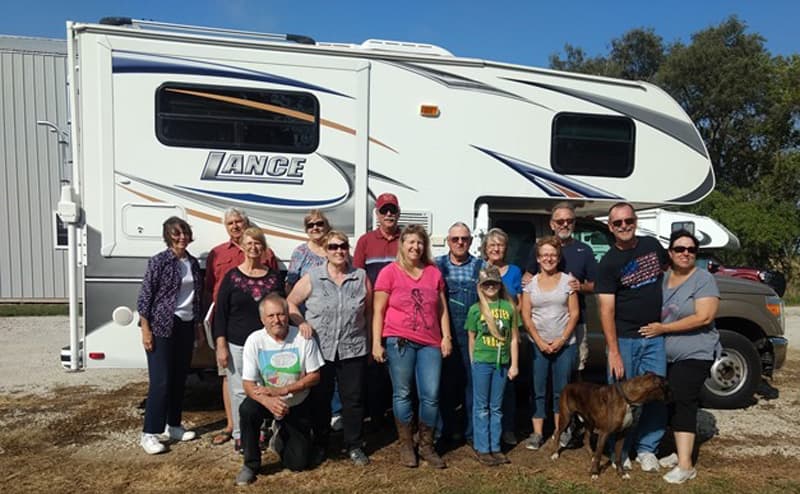 "The Barn Party started off with a bang.  The day before the scheduled arrival of the group we got six-plus inches of rain, so we had to go to plan B of parking everyone on gravel.  Luckily we had enough space.  The group started to arrive and get settled in for the evening on Sunday. We had potluck for supper.

On Monday we were sitting around and getting to know each other.  We took a group to town since some needed groceries. Once they were back, we got the grill going and cooked some polish sausages and sauerkraut for the potluck that night.  Others provided sides and desserts.
On Tuesday a group of us played Bocce Ball.  We had a blast.  That evening we had snacks, appetizers, and dessert goodies while we watched, "The Long Long Trailer" with Lucille Ball and Desi Arnaz.  What a funny movie.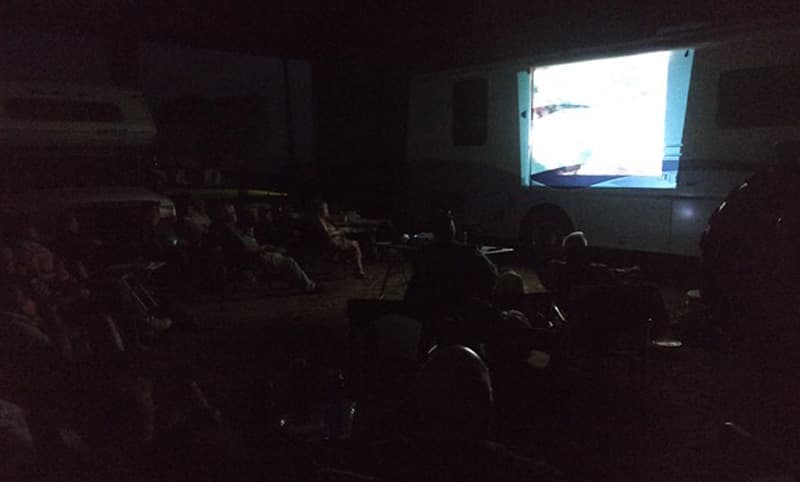 On Wednesday we built a potato gun and had fun taking turns shooting it.  Oh what fun you can have on the farm.  Later in the day we took two different groups around to show them the farm and answer any questions they had.  That evening a couple brought hamburgers for the group, so we fired up the grill.  Everyone else provided sides to go with the burgers.
For entertainment we watched, "O Brother Where Art Thou".  Someone in the group also brought their telescope to look at the stars.  A few of us were star gazing and got to see Saturn and Jupiter, which was a cool and new experience for some of us.
After the movie and star gazing we started to clean up and pack things away.  It was the final night since some had to head home.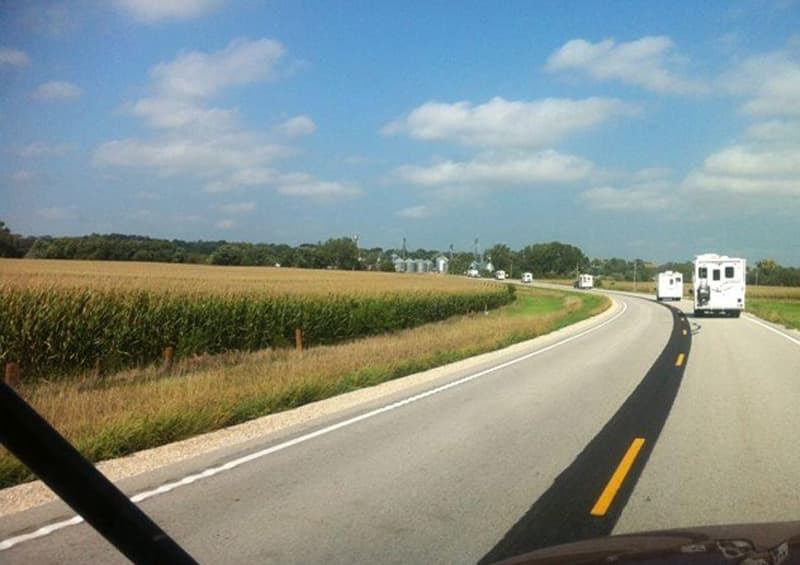 Many of us caravanned to Onawa, Iowa the next morning to check out the Monona County Veterans Memorial Museum, and have a picnic lunch before heading to Ponca State Park in Nebraska for a gathering there organized by a different organization.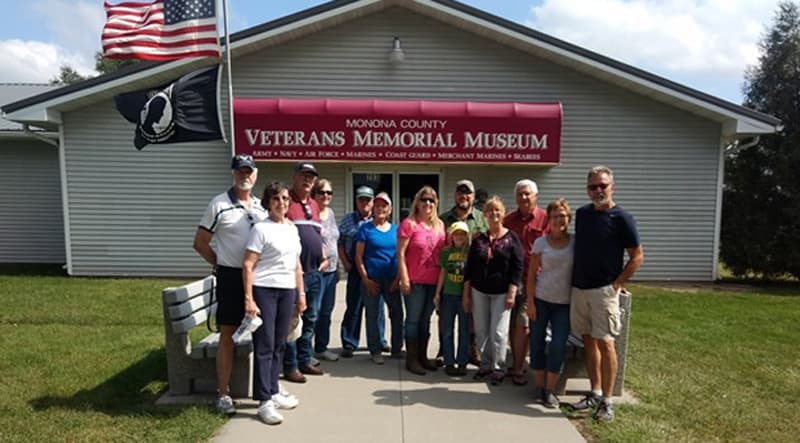 A special thank you to everyone who came to visit us and our farm.  We enjoyed having you.  It was so cool to see all of the truck campers parked in the driveway.  We're looking forward to the next event in Branson this December  For more info and pictures go to our website."